Couscous for coeliacs? Putting gluten-free couscous to the test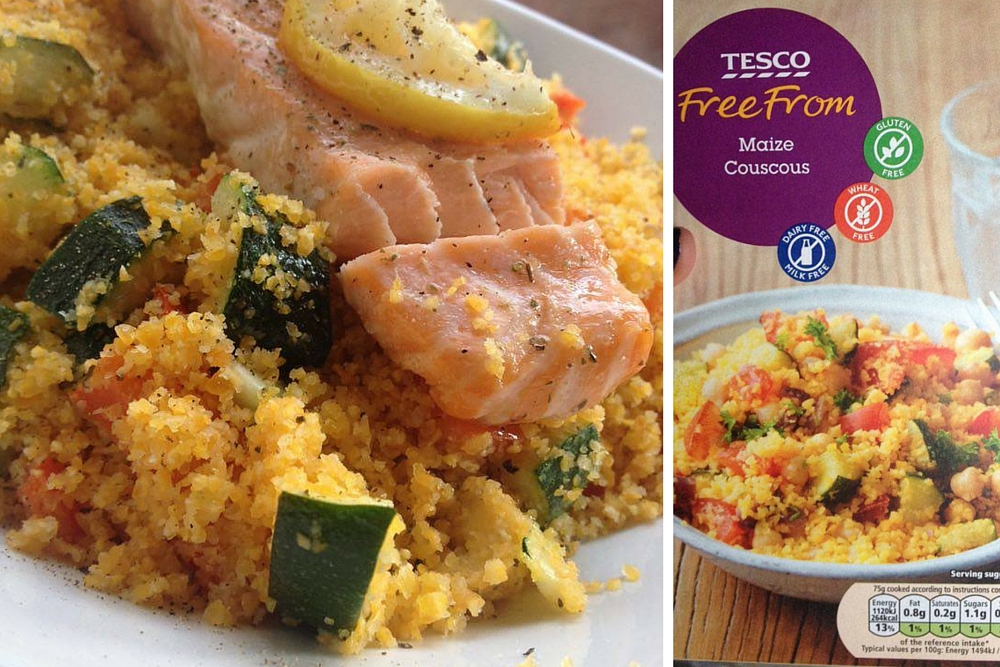 One of my favourite post-work meals used to be spicy Moroccan chicken served with pita breads, natural yoghurt… and couscous. While gluten free pita alternatives have been around for a while – I've not yet seen a couscous crossover.
So it was a no-brainer when I saw a packet of Free From Maize Couscous in Tesco. Mind you, with it being made from 100% maize flour, I wasn't anticipating any miracles. Couscous is made from semolina – a gluten-filled grain – so it was going to be tricky to replicate.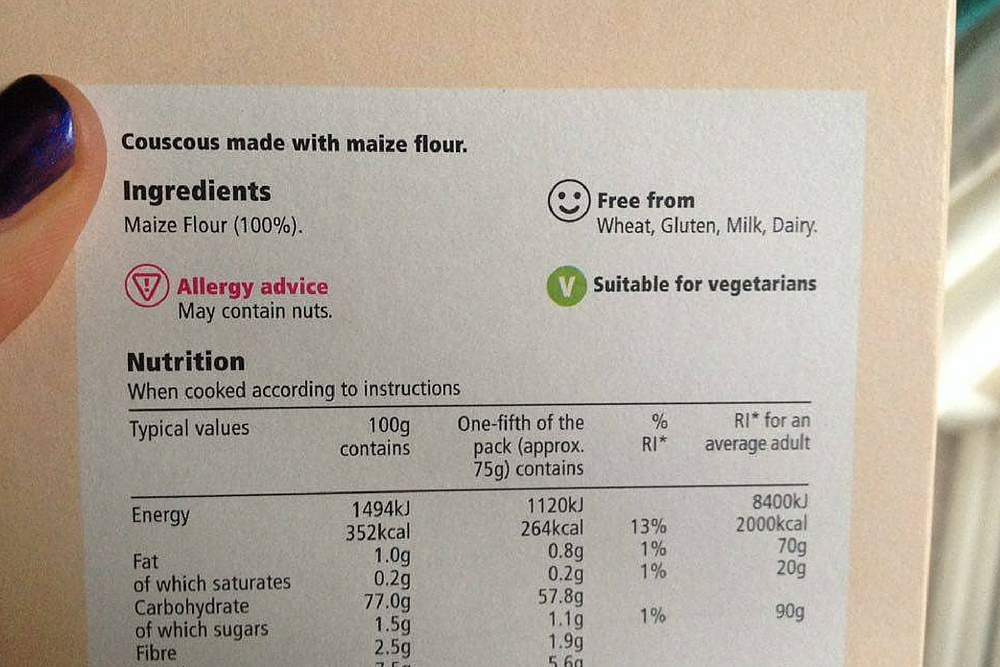 The good news is it's just as simple as regular couscous to prepare: add it to boiling water with a bit of oil, a knob of butter (I used dairy-free stuff), fluff and serve. The texture looked promising:
I'd already picked up a big lovely bit of salmon from the Whitby Seafish man in York's Shambles market today (I'm obsessed) so thought I'd try it with that.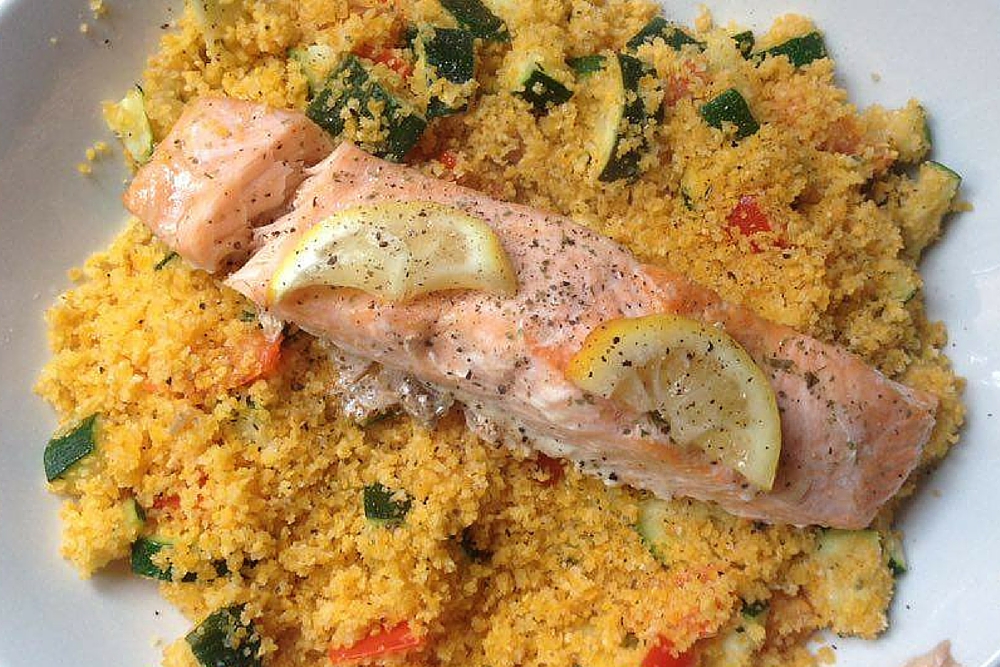 I cooked it to instruction, added salt and then added it to my pan of courgette and pepper. I lashed on some garlic oil and mixed it all about for a minute or so longer and served with my lemon and tarragon salmon.
The verdict?
I have to say, the actual texture was a bit cakey and dry – not surprising since it is actually just flour. I ended up squirting more lemon over it which made it a lot more pleasant to eat though.
Taste-wise? Couscous is pretty bland anyway (well, what I remember of it); taking on whichever flavours you pair it with – so the Free From version did the job.
Had I thought ahead and bought some fresh herbs and stock, it would have been a lot richer and definitely less dry. But I did just follow what the instructions said. Next time I plan to serve it with some saucy Moroccan chicken, had it had juiciness to counteract the dry flour it would have been a hell of a lot better.
If you're bored of rice and quinoa, or are serving up a saucy Moroccan dish and want to stay as traditional as possible, or simply need to fill that couscous-shaped hole in your life – I'd say give it a go. Just make sure you spice it, sauce it and season it up big time.
Have you tried gluten free couscous yet? What did you think? Feel free to share your ideas/recipes in the comments below!
---
---