Malibu & chocolate balls: easy gluten-free vegan recipe
The way to my heart is with food… and rum. Luckily for me, the tropical spirit is both safe for coeliacs and dairy-intolerant peeps – making it the perfect addition to this gluten-free, dairy-free recipe that's ridiculously easy to make.
If, like me, you spend an absolute bomb on those high-end vegan chocolate treats (looking at you, Booja-Booja), you'll love these dairy-free chocolate rum truffles. Knocking them up is half the fun – if you're happy to get a bit of melted chocolate on your worktops, up your arms, around your mouth, that is… woops.
For an after-dinner sweet treat, one alone is rich enough to satisfy. Or you could wrap them up in cellophane and pretty ribbons and give them as gifts (if you don't eat them all yourself). This gluten-free, dairy-free recipe uses Malibu rum, but you could experiment with all sorts of flavours: champagne, coffee, mint, ginger – all you need to do it throw in a dollop of it before chilling.
Ingredients
Makes around 15- 20 depending on size of balls
250g of dark chocolate
175ml coconut cream
1 tbsp Malibu rum (add another if you want more booze, you devil)
Desiccated coconut (for rolling)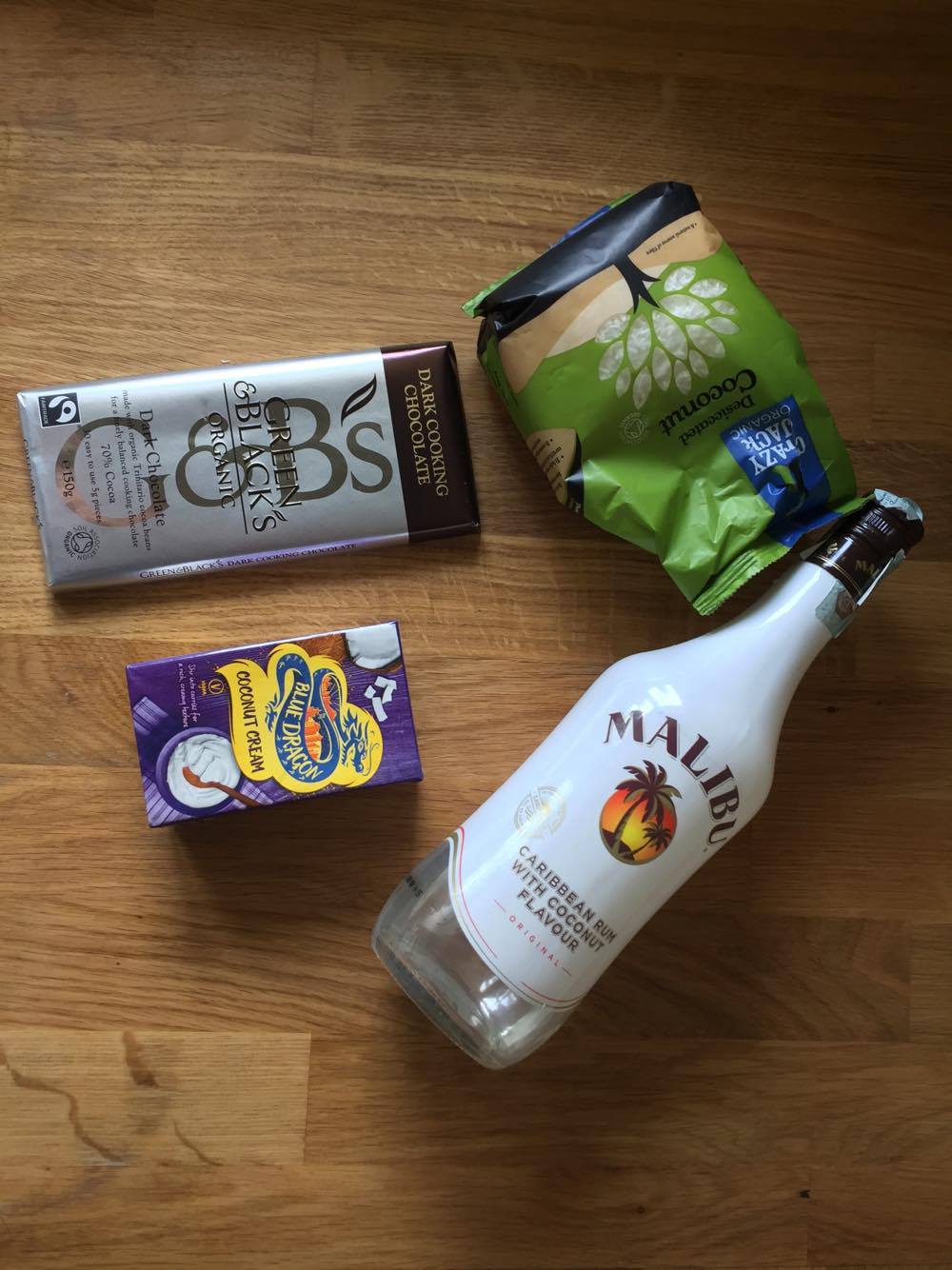 Method
Break up your chocolate into very small pieces and place in a medium-to-large heatproof bowl.
Heat the coconut cream in a small saucepan over medium-high heat. Remove from the heat when you see bubbles around the edges – don't let it boil.
Pour the cream into the bowl of chocolate and stir with a wooden spoon until it's all melted into one creamy ganache.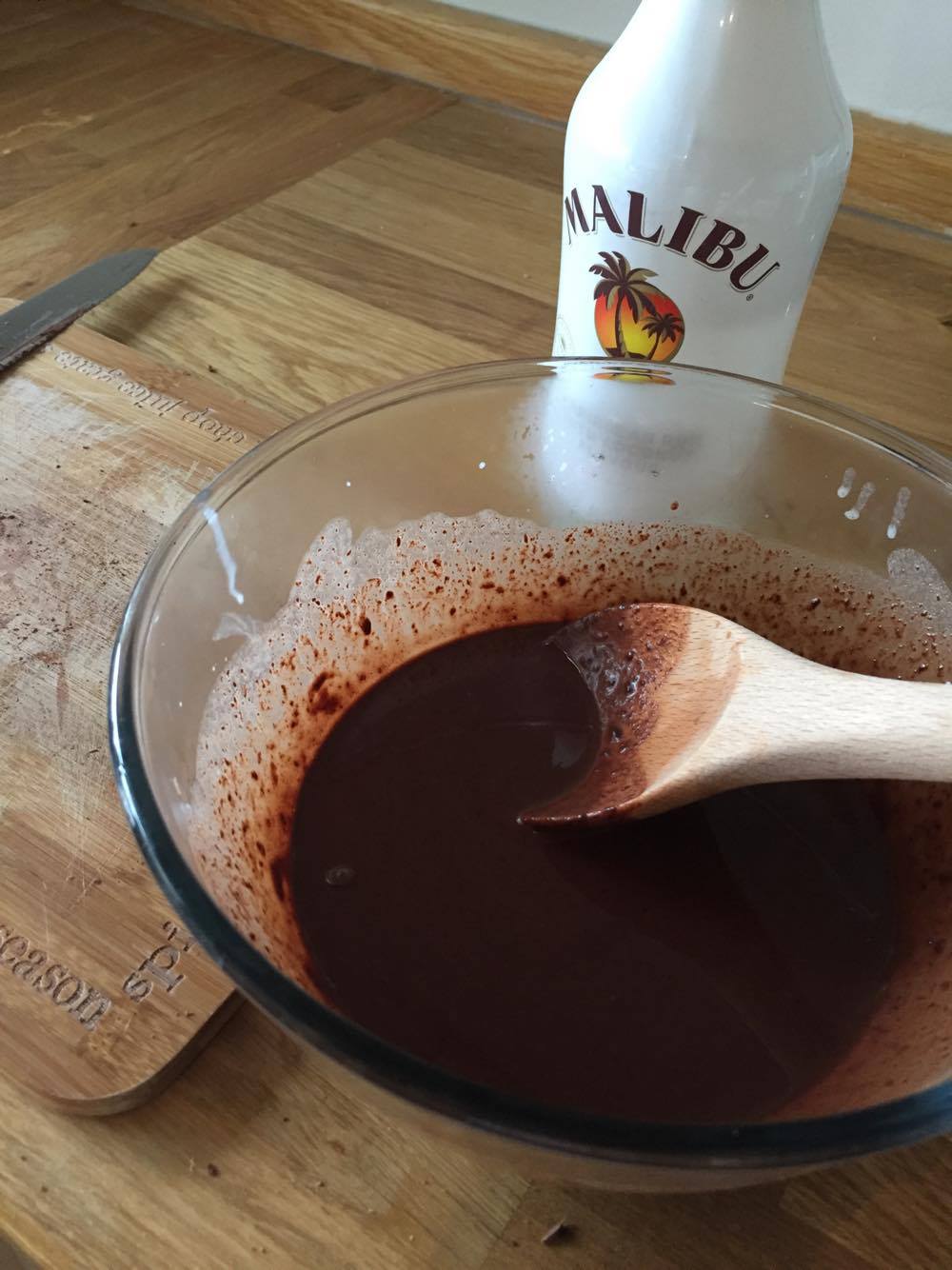 4. Stir in the Malibu rum and pop in the fridge to chill for 4 hours.
5. Next, line a baking tray with greaseproof paper and fill a bowl with desiccated coconut.
6. Take your chilled mixture from the fridge. Fill a cup or jug with some boiling water and dip a melon baller into it, then scoop out truffle-sized balls. If you don't have a baller, use your palms to roll the truffle mix into balls.
7. Roll each truffle into the desiccated coconut, covering the entire ball, then place on the baking tray.
8. Finally, return your chocolate balls to the fridge until ready to serve.
---
---