Tesco Gluten-Free Advert: Did They Do It Right?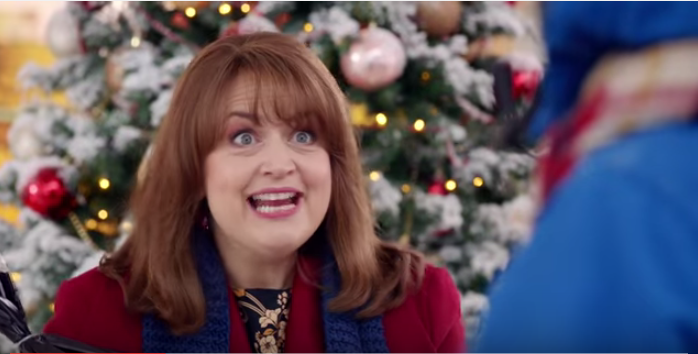 You know gluten-free is taking over the world when you see it on the telly.
The Great British Bake Off challenge bakers to culinary delights without gluten, South Park say it makes your dick fly off and now Tesco are diving into the gluten-free market and putting it out there wrapped in tinsel.
It's no news that Tesco – and plenty of major supermarkets – offer gluten-free products. They just don't really talk about it that much. So it's pretty big news – to those who can't eat gluten – that those products have made it onto a mainstream advert. For those who haven't seen it yet, here it is:
It's already receiving mixed reviews. Many applauding the company for promoting gluten-free products at an often awkward time of the year, acknowledging the need for gluten-free products and having a laugh with it. Plus, the gluten-free fadders can be thanked for increasing the range of goodies for those who genuinely can't eat the gut-disrupting protein.
Others are angered by the flippant nature of the ad, making it look like a 'choice'. Which, when you take into consideration how many people are clueless about coeliac – but have heard the buzzword 'gluten-free' bandied about – it's not surprising.
But when so many are jumping on the gluten-free bandwagon, thinking it will help them lose weight (newsflash, Tesco's products most certainly will not), it can actually be dangerous for coeliacs. The disease is not taken seriously, cross-contamination occurs – and people get sick. But 'what is a gluten-free', eh? I guess the advert may spur people to Google it and find out more then – hopefully.
Looking at it from the brand advertising side; if you've 40 seconds to advertise, what do you squeeze in there? Certainly, it's not going to be vast details about coeliac disease (let's face it, it's hardly sexy consumerism from Tesco's P.O.V), so don't get me wrong – I get the humour. They could've just maybe just popped a little nod to coeliacs in there, but then again – they're a corporate machine – what do they care?
One thing that did make me laugh was the noticeable lack of pricing – like normal adverts do – on the products. I'm sure if those buying the food saw that, they'd not be inviting the "gluten-free Latimers" over for Christmas dinner next year.
What are your thoughts? Are they taking the piss? Are they raising awareness? Are you going to stuff your face with profiteroles anyway?
---
---