Mama's dairy-free & gluten-free scone recipe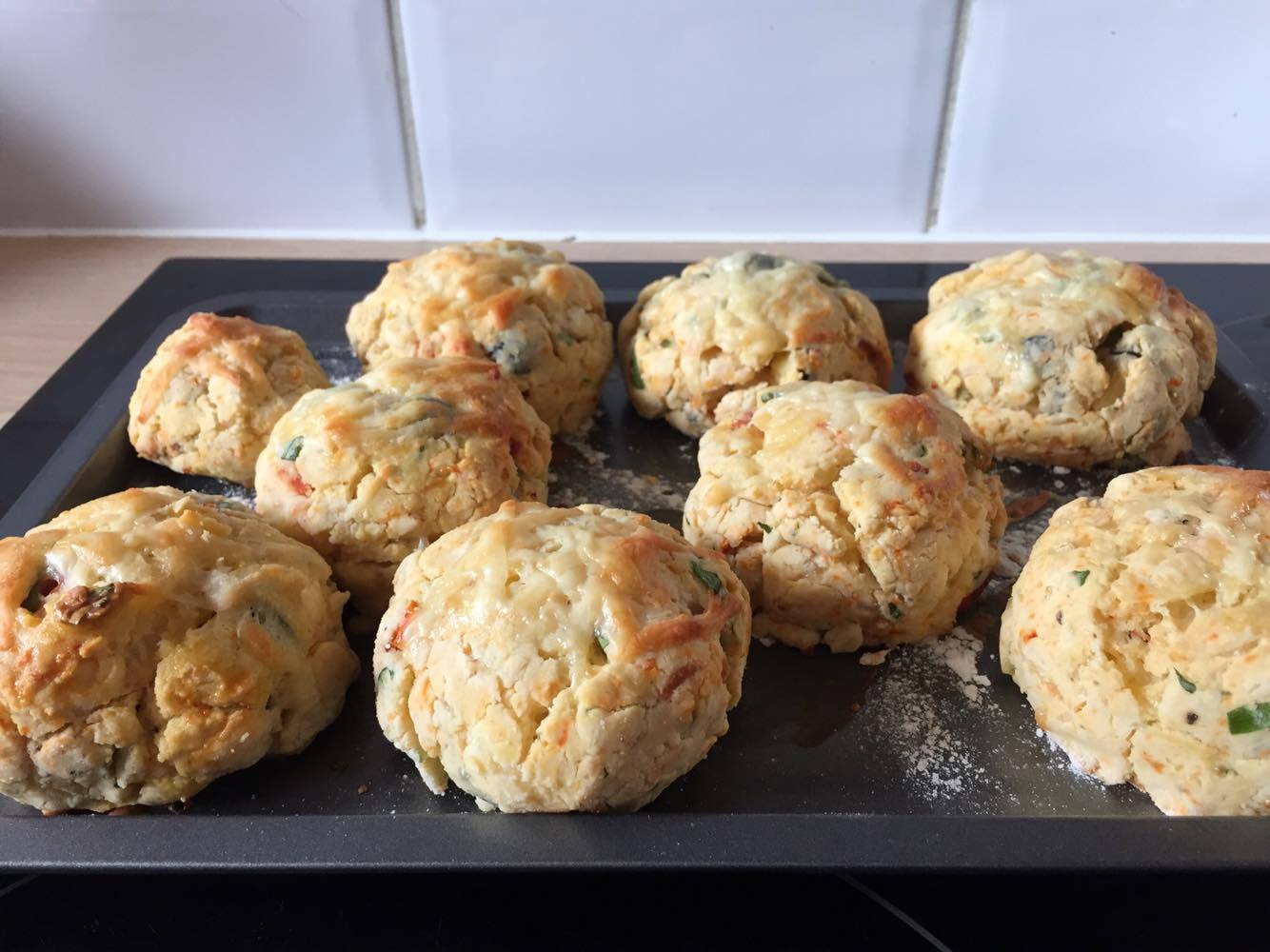 How do you pronounce the word 'scone'? To rhyme with 'cone' or to rhyme with 'gone'?
For me and my northern roots, it's the latter. But this savoury gluten free scone recipe is so good it quite often makes me break out into the long vowel. It's my mam's recipe which has zero gluten or dairy involved and is wonderfully simple to knock up – she'll sometimes disappear into the kitchen and emerge with a batch like magic. What makes this gluten free scone recipe easy is the fact you basically bung all your ingredients in a bowl then bake them for twelve minutes. Seriously, even a caveman with scones for eyes could do it.
Nothing says old school like a proper scone. But nothing says you're-gonna-end-up-on-the-toilet-for-days like an old school floury scone. That's why this one uses gluten free self raising flour (I used Doves Farm) instead. You could also use almond flour, coconut flour, or any other funny flour you can think of. Whatever you choose, whip up a batch of these and bask in gluten free glory: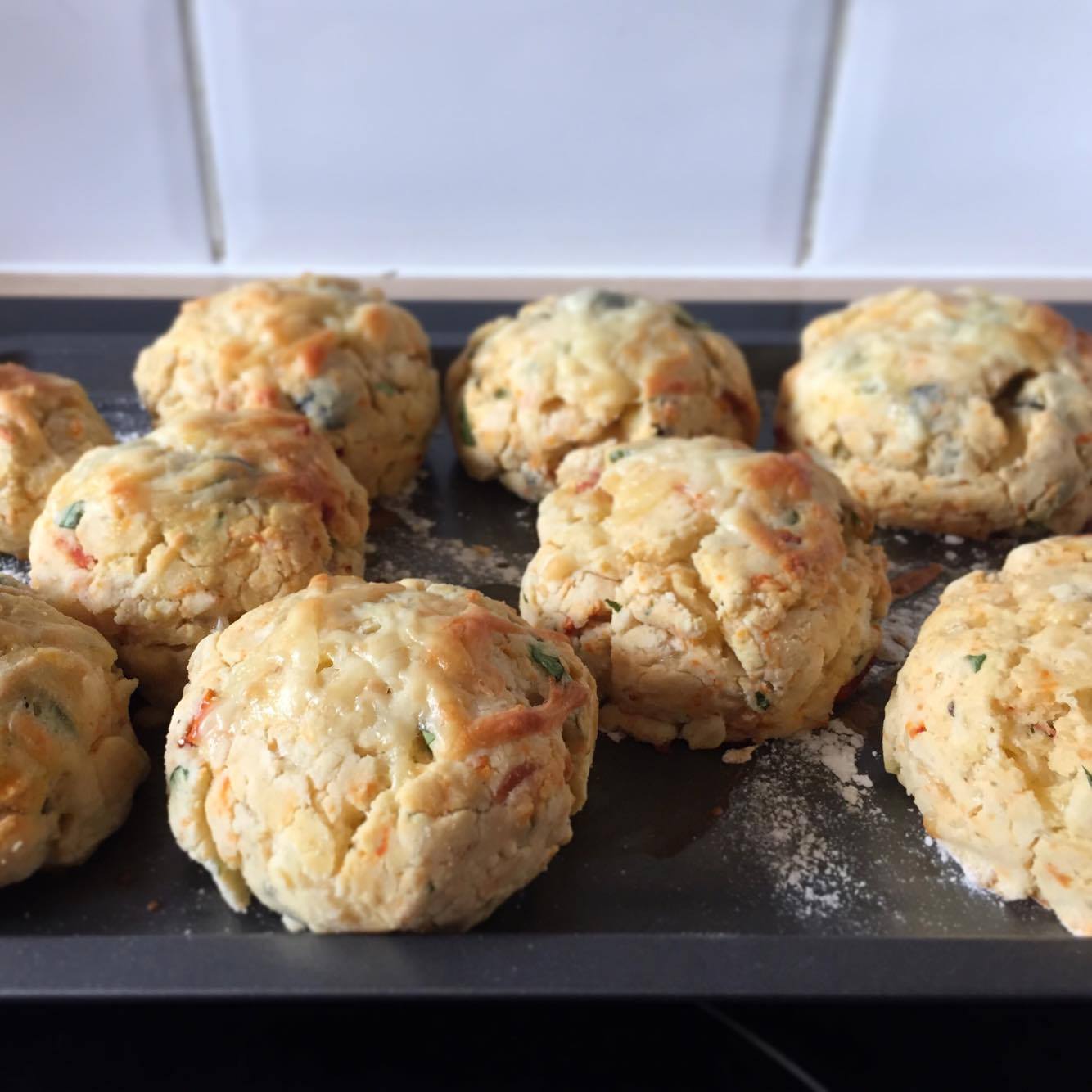 INGREDIENTS:
220g Doves Farm gluten free self raising flour
50g dairy free margarine
Handful of chopped black olives
Few sun-dried tomatoes, chopped
Fresh basil, chopped
50g dairy free grated cheese
Salt and pepper
Dash of dairy free milk to bind it all together
METHOD:
Preheat the oven to 180C. Grease two baking trays with dairy free margarine.
In a large bowl, rub dairy free margarine into gluten free flour.
Add the olives, sun-dried tomatoes, fresh basil and dairy free cheese.
Mix it all together, then bind together with milk. The gluten free scone dough should be soft and bread-like.
On a gluten free floured board, roll out your dough and shape or cut dough into scone rounds.
Brush the tops of the scones with dairy free milk and grate some dairy free cheese on top.
Bake for 12 minutes.
Enjoy! We had ours scones as part of a pick 'n' mix gluten free party tea – slathered in dairy free margarine on while they were still warm, oooomph! Happy baking 🙂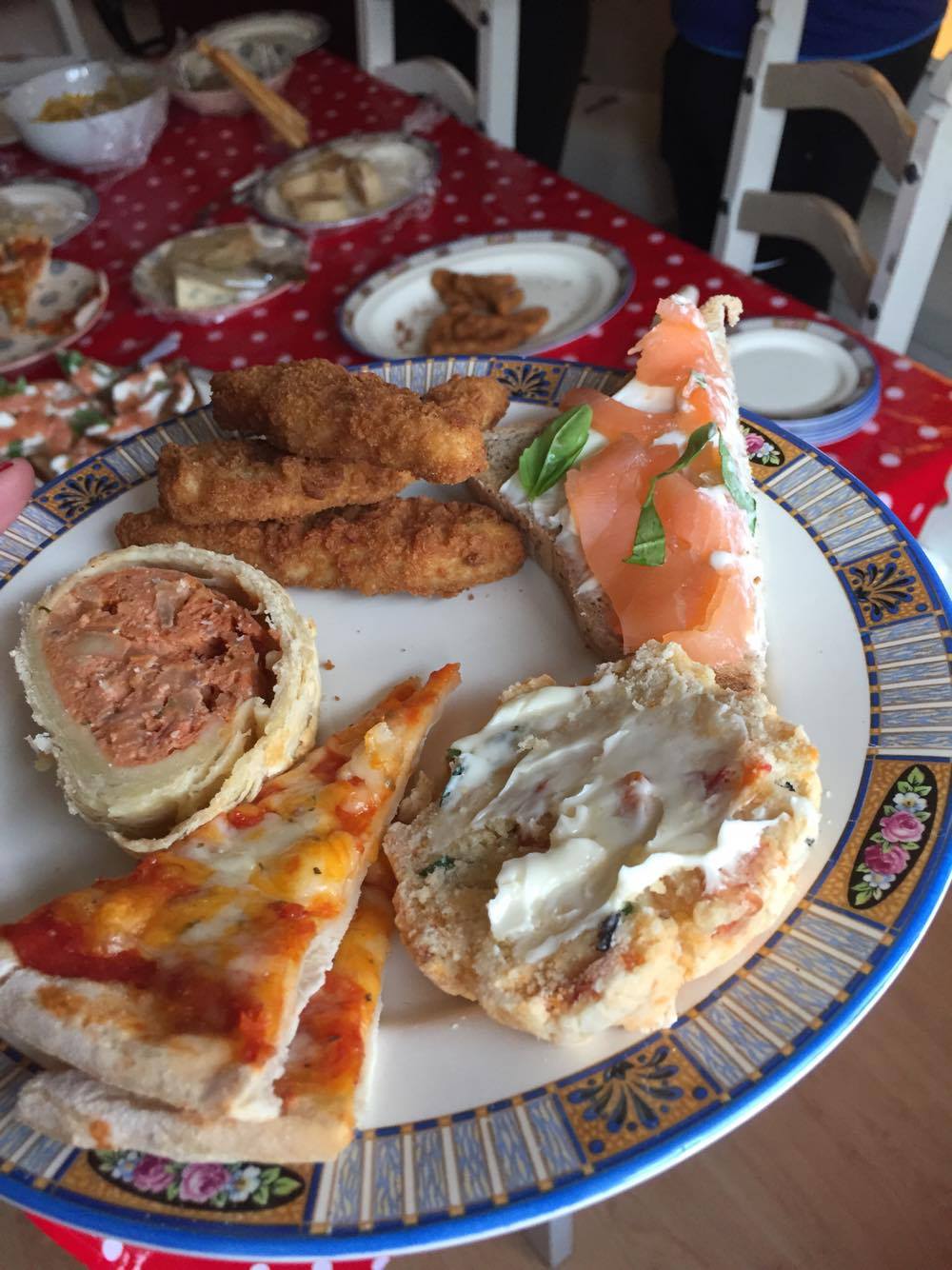 ---
---