No-bake After Eight gluten-free cheesecake recipe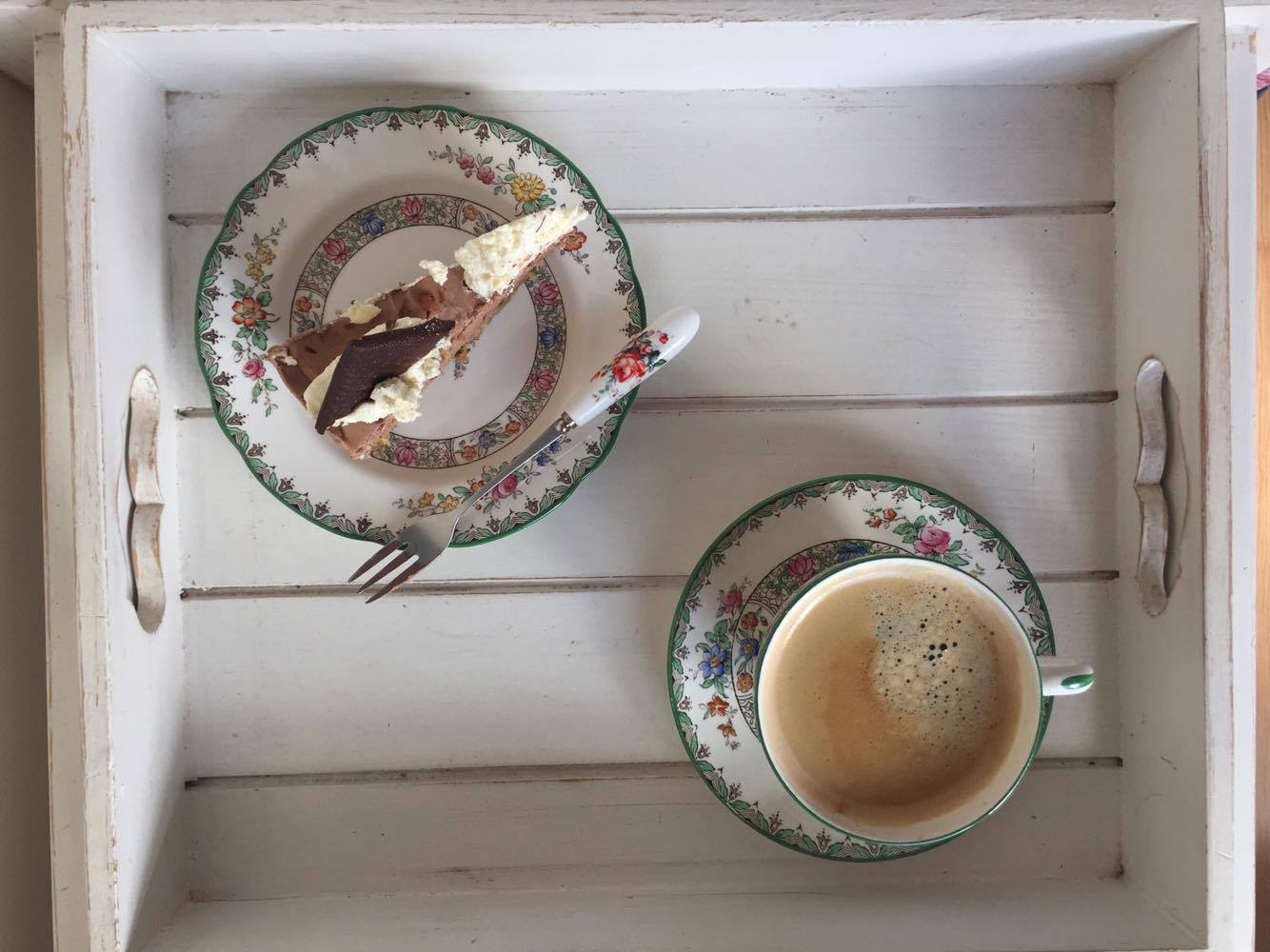 Sometimes, my mam whips up something so effortlessly and blows our fragile minds (and makes us put on at least five pounds). This week, it was a mint-choc After Eight gluten-free cheesecake. It's the richest, most flavoursome, indulgent cheesecake I've even had – and she created it all without turning on the oven.
The beauty of no-bakes is that you can knock them up before dinner and don't have to think about them until you serve them up. This takes a bit of effort to prepare, but once it's done, it'll set in a couple of hours – just in time for dessert.
With an increasing amount of gluten-free biscuits hitting the aisle – finding no-gluten digestives is no problem. Mama used Sainsbury's free-from branded ones – but gluten-free Hob Nobs would work. Likewise, for the chocolate, she bought a couple of bars of Green & Black's Organic Mint Dark chocolate.
Alternatively, you can use normal chocolate and add a teaspoon of vanilla extract and two teaspoons of peppermint extract – but using minty chocolate means less ingredients.
It was also a revelation for me that AFTER EIGHTS ARE GLUTEN-FREE! I love it when you discover a new free-from find… that's been there all along. You'll have plenty left over after making this gluten-free cheesecake – so the After Eight Challenge (moving one chocolate mint from your forehead to your mouth without using your hands) is totally on the cards. Anyway, here is the insanely delicious gluten-free recipe she kindly shared: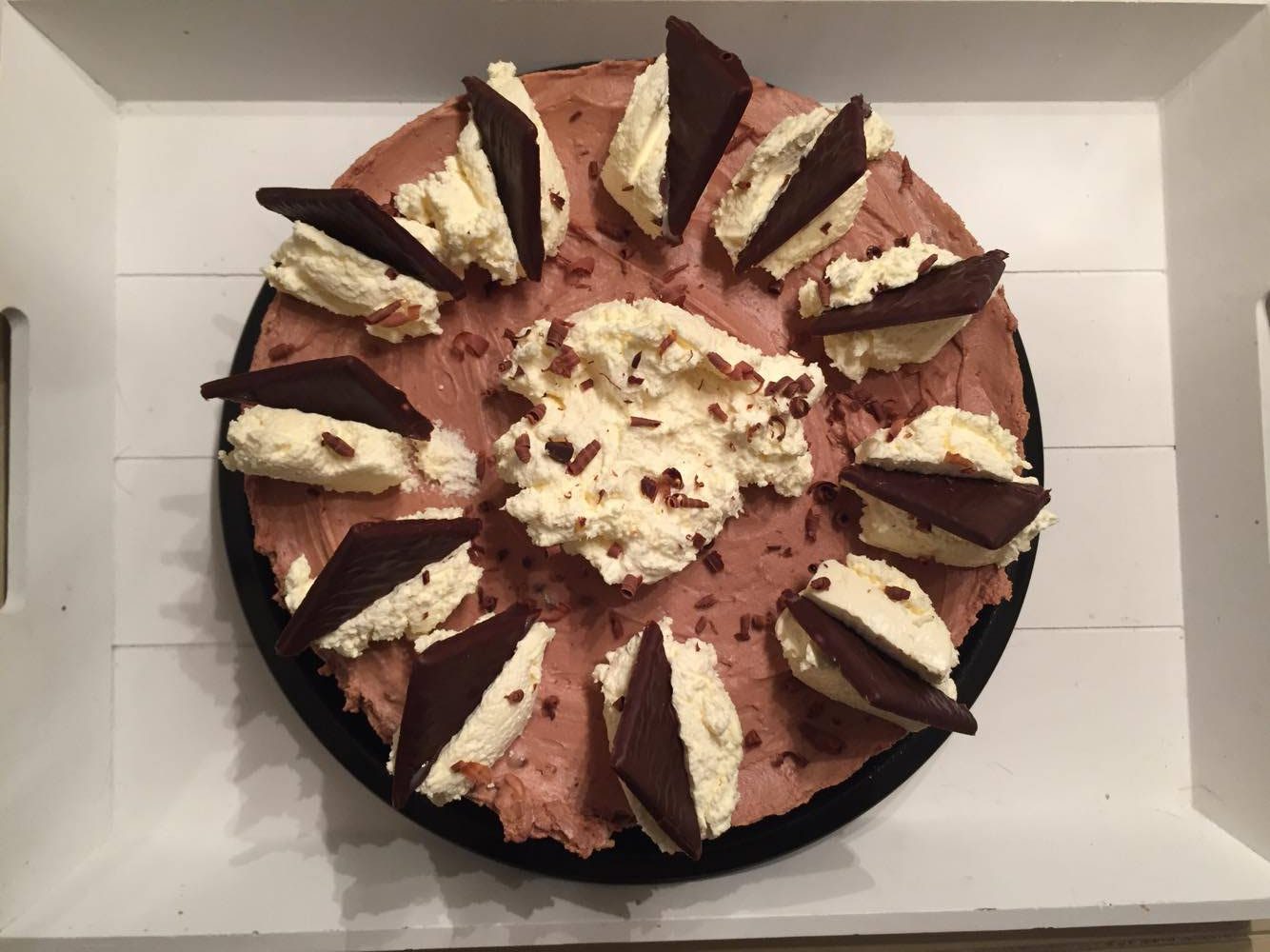 Ingredients
For the cheesecake base:
300g gluten-free digestive biscuits (Mama used Sainsbury's free-from)
150g butter, melted
25g cocoa powder
For the cheesecake filling:
500g full fat cream cheese
125g icing sugar
300ml double cream
150g Green & Blacks organic mint dark chocolate bar
300g After Eights, chopped
For the cheesecake topping:
150ml double cream
2tbsp icing sugar
After Eights
50g melted chocolate (again, Green & Blacks was used here)
Method
1. Start with the base – throw your digestives in a food processor with cocoa powder and blitz it up until very fine crumbs form. Alternatively, put them in a resealable plastic bag and crush them with a rolling pin.
2. Pour the biscuit crumbs in with the melted butter and stir until mixed.
3. Press the crumb mixture into an eight-inch springform tin, spreading it about one-and-a-half inches up the side and pressing flat. Pop in the fridge while you make the filling.
4. Meanwhile, melt your dark chocolate on the hob and leave to cool slightly.
5. Using an electric stand mixer, beat the cream cheese and icing sugar at a medium-high speed until smooth. Then, whisk in the double cream until nice and thick.
6. Pour the melted dark chocolate into a bowl, then mix up with some chopped-up After Eights.
7. Once mixed, pour the filling onto the biscuit base and smooth the top with a rubber spatula.
8. Cover with cling film and pop in the fridge until firm – ideally over night but three hours should be enough.
9. Once set, unclasp the sides of the tin and drizzle melted chocolate over the cheesecake. Whip up the double cream and icing sugar, then add dollops to the top of the cake.
10. Finally, add your decorative After Eights. Tuck in!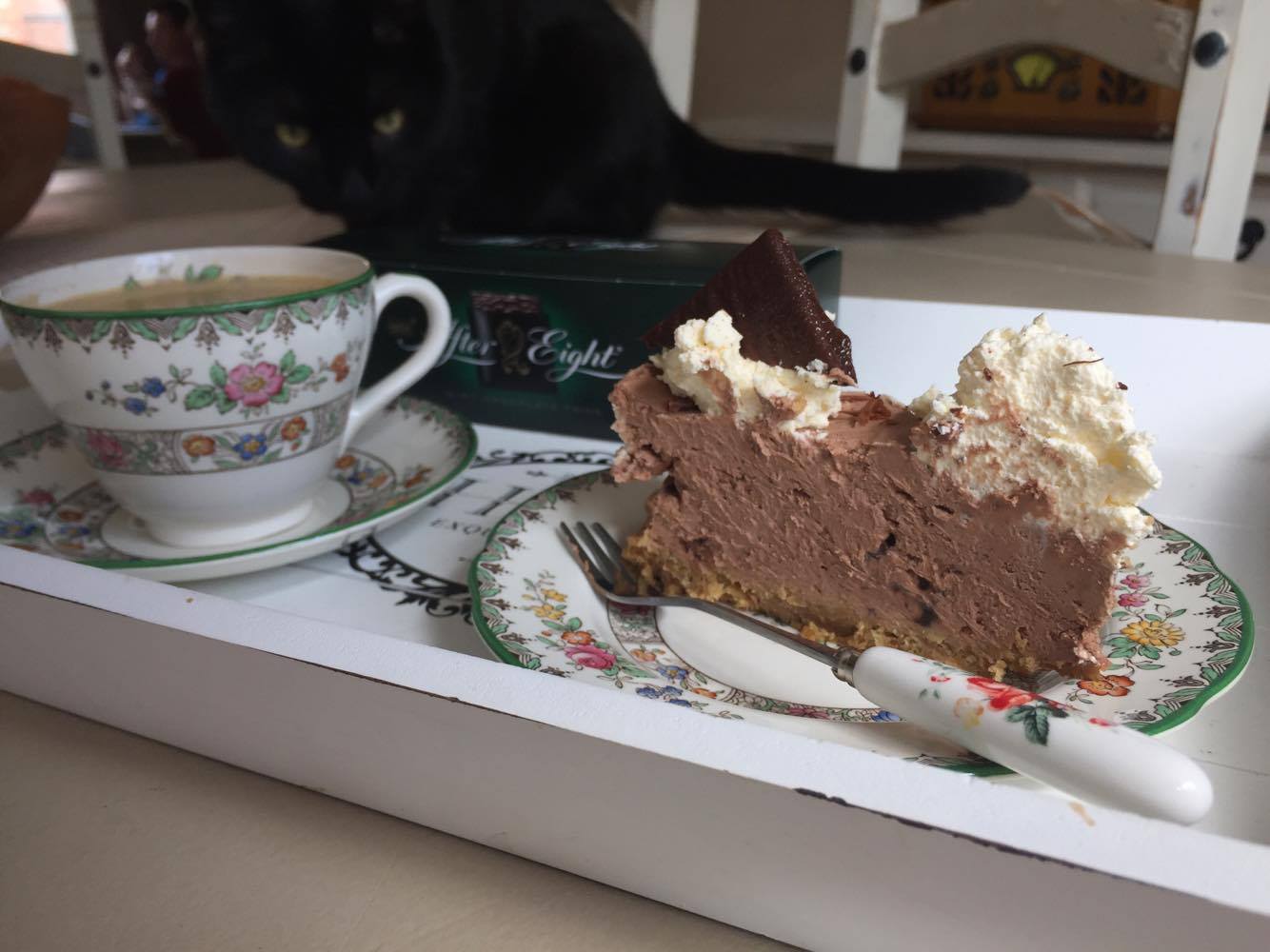 ---
---