Easy peasy lemon cupcakes (VEGAN + GLUTEN FREE)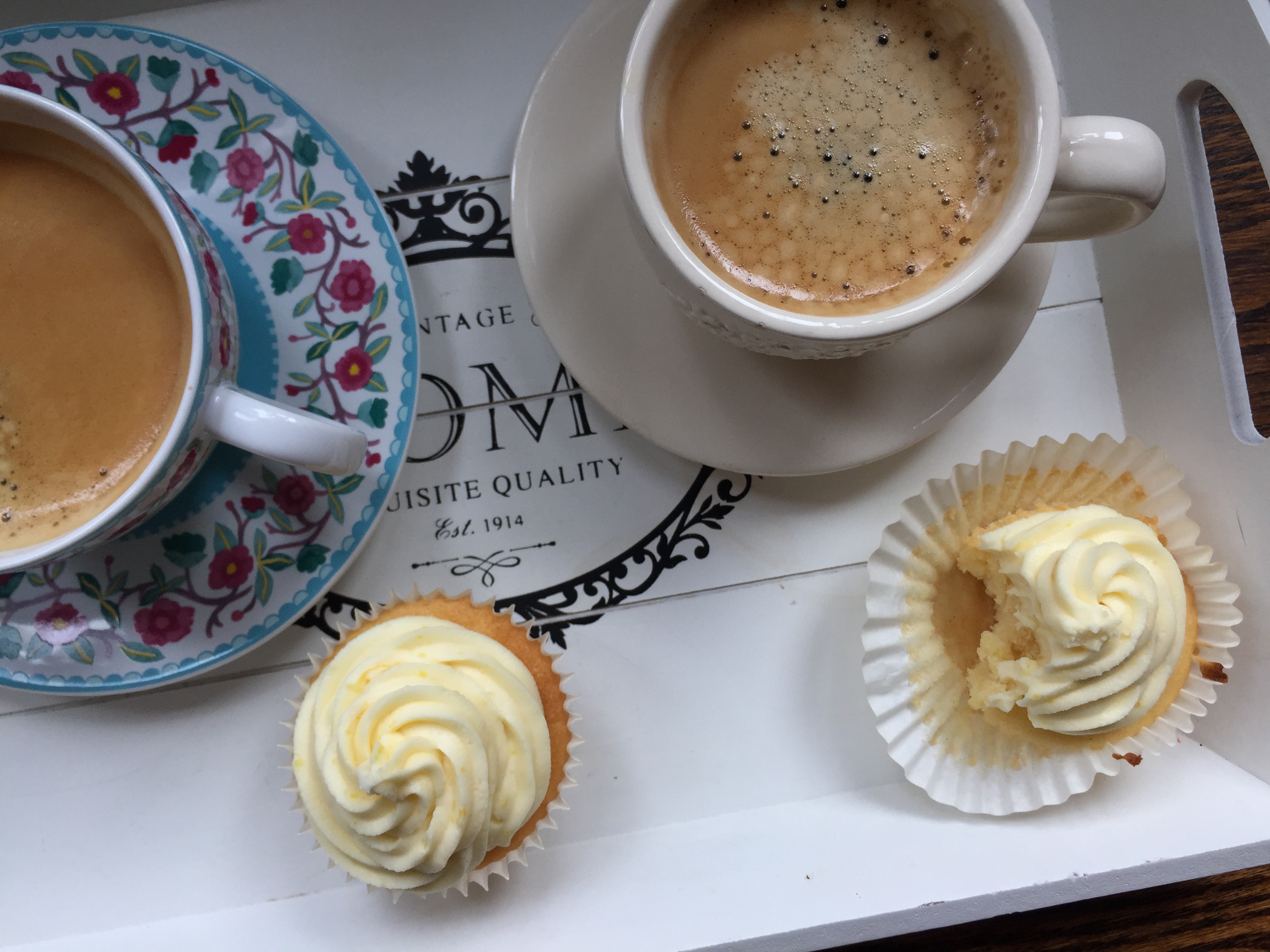 I've been daydreaming about these gluten free vegan lemon cupcakes since their cloud-like frostings first touched my lips last month. It was the birthday of my friend and vegan babe Ami in February – so obviously I needed to bake cakes. Fortunately, my mam has a little book filled with age-worn, handwritten recipes for this kind of thing. So she helped me bake them. I say help, she made them all. But you've forgotten that already, haven't you.
These lemon beauties are proof that gluten free and vegan cakes don't have to be dense and boring. No wheat. No dairy. No egg. The moment they were served, they were devoured. Sucked up like Noo-Noo the hungry hoover from the Teletubbies. EVERYONE loved them. Here are just a couple of blindingly good reviews from vegans, non-vegans and non-coeliacs:
"Your mam is an absolute magician" – My mate Richie who normally "rejects foods that have had stuff taken away as he feels robbed".
"Possibly the best cakes I've ever had in my life. I'm still not over them." – My friend Amy who is an utter domestic goddess and wedding photographer, so has eaten her fair share of beautiful cakes.
"Omg lemon cupcake of dreams." – the birthday girl herself.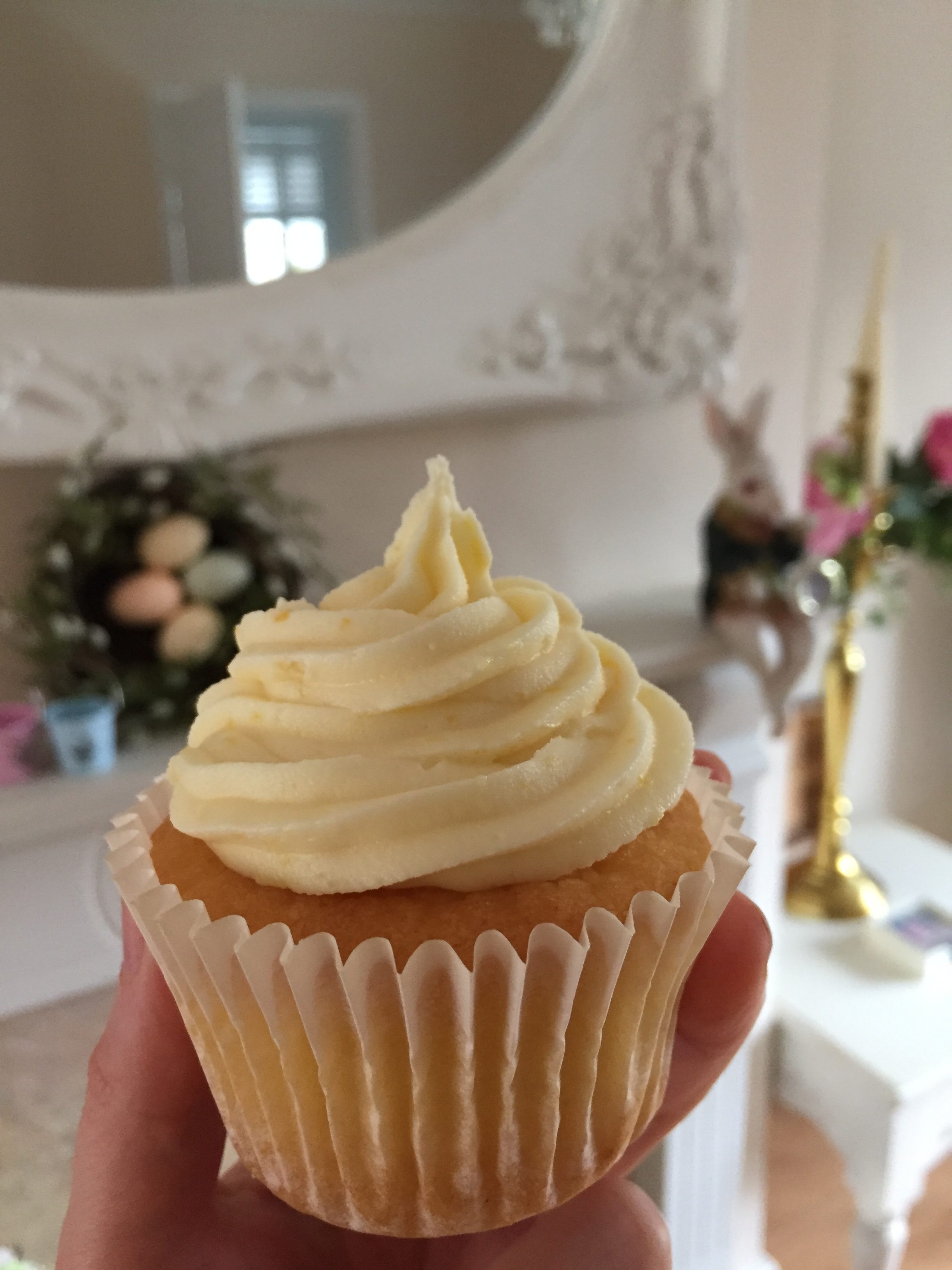 Just so you know guys, I will be using these testimonials on the branding when my mother finally launches her own free-from bakery (which I constantly, desperately, urge her to do).
So let us bake MORE. This gluten free vegan recipe makes 12 cupcakes but it can make 18 if they're the dinky shallow cake cases. Or you can always double the amount and make a big ass lemon cake. They're best eaten within three days but any human with taste buds won't let them last that long. I saw off two in one go and regret nothing.
Gluten free vegan lemon cupcakes recipe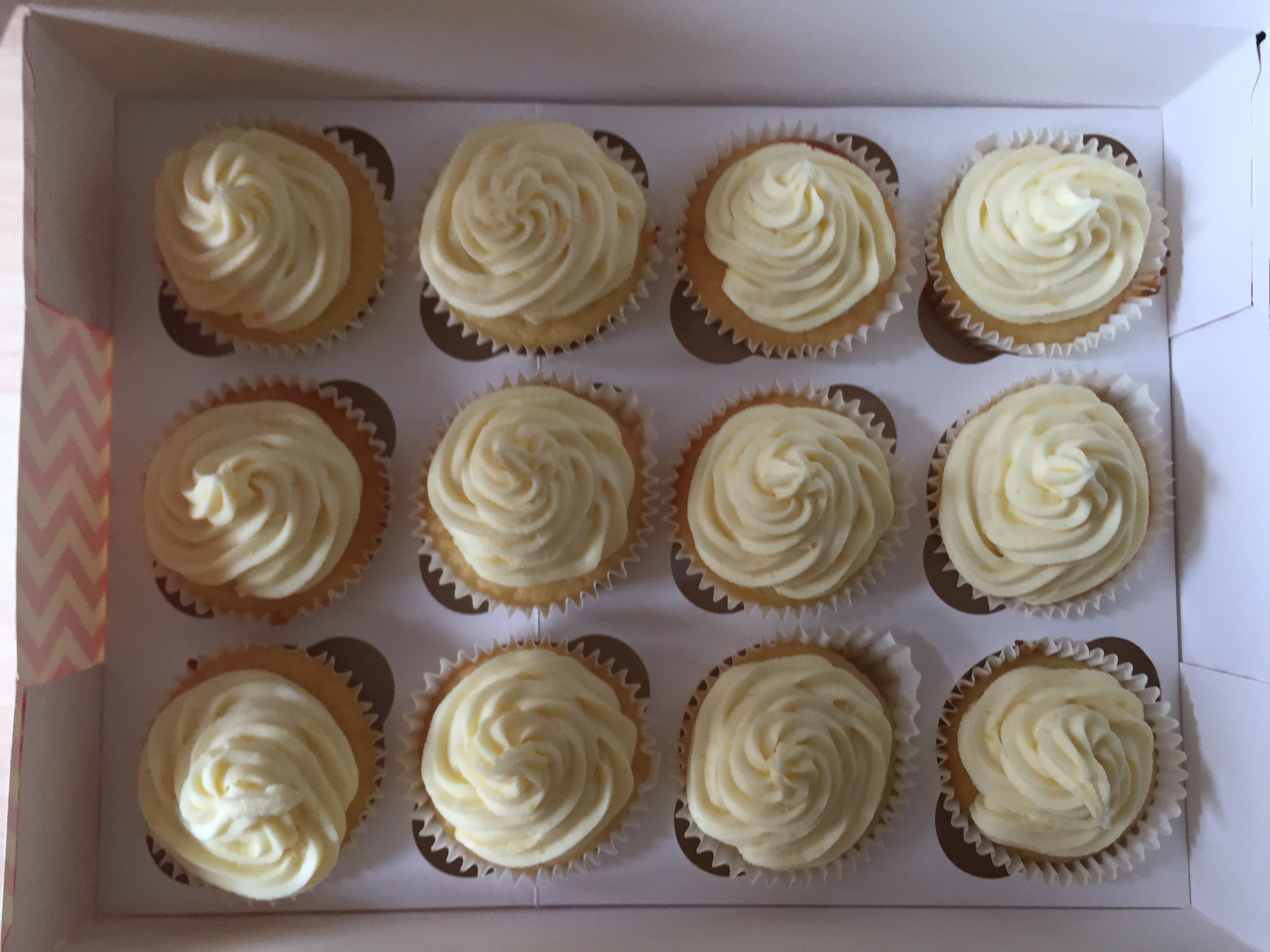 Ingredients
For the cupcakes:
100g vegan margarine (we used Vitalite)
150g golden caster sugar
200g gluten-free self-raising flour (we used Freee by Doves Farm, available in Sainsbury's)
1 tsp baking powder
200ml plant milk (we used Koko coconut milk)
Zest of 1 lemon
Juice of half a lemon
For the frosting:
350g icing sugar, sifted
80g vegan margarine, at room temperature
Zest of 1 lemon
Enough lemon juice to make it just soft and firm enough to pipe
Method:
Preheat the oven to 180°
To make the cake mixture, put all the ingredients in a bowl and whisk together.
Evenly space cupcake cases on a baking tray and spoon the mixture in the cases.
Pop into the oven and bake for 15-20 mins. If you're baking a sandwich cake, bake for an extra 10-15 mins.
Meanwhile, to make your frosting, beat together the icing sugar, margarine, lemon zest and juice. You can use a freestanding electric mixer for this, or an electric whisk on medium-slow speed. Or you can go at it with pure elbow grease. Beat until the mixture is light and fluffy, for at least five minutes. The longer it's beaten, the fluffier and lighter it becomes – a lemon dream.
When your cupcakes are baked, allow them to cool right down and spoon or pipe the lemon frosting on top. Decorate with a little lemon zest.
Like this recipe? Don't forget to pin it!
---
---