Gluten free in the sky: In-flight food for coeliacs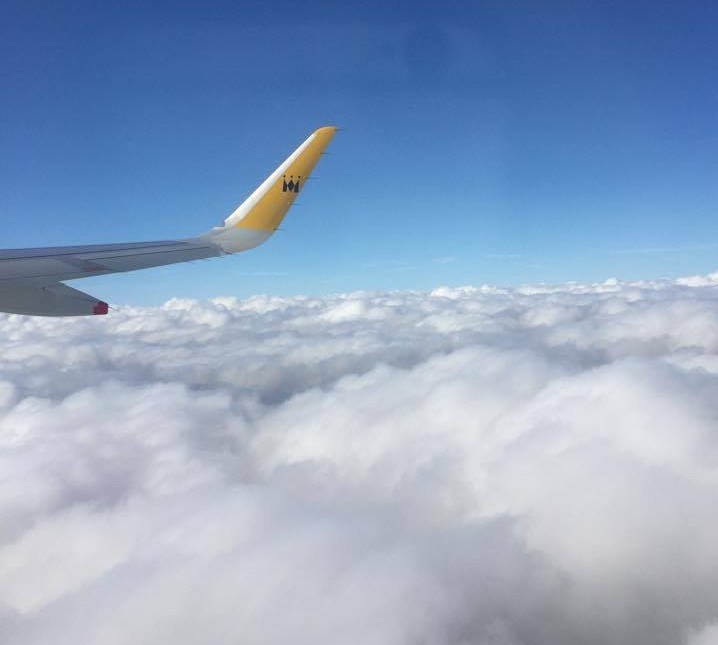 Travelling with coeliac disease is never easy. Planning what you're going to eat at home is enough to make you throw a toddler tantrum in Asda some days, so when you're in a different country – with different shops, restaurants, AND a language barrier – you need to do your planning.
And what about the journey there? How many crackers do I need to take for travelling sustenance? Will I have to make do with a banana and a packet of Pombears in the airport? Or shall I take this as a real cheap excuse to fuel up on Pinot Grigio?
Flying isn't a massively gluten free affair – at least that's been my experience so far. Last year I flew with Lufhanza and there was actually nothing I could have. A few months back, I flew with Easyjet which provided gluten free popcorn and porridge… and some olives. Not much, but it was good to see GF marked on the menu at least.
BUT. A big BUT! It's not all doom and gloom for sky-dwelling gluten free-aks. This time, I booked up with Monarch – the big purple airline – for a trip to Gibraltar. I picked up the in-flight menu (as usual, expecting perhaps a bag of Tyrrells crisps at a push). Instead, there was a big page at the start of the menu showcasing HOT GLUTEN FREE WRAPS! Beef and chicken. AND an allergen guide listing every intolerance on the menu. Holy crap. Check it out…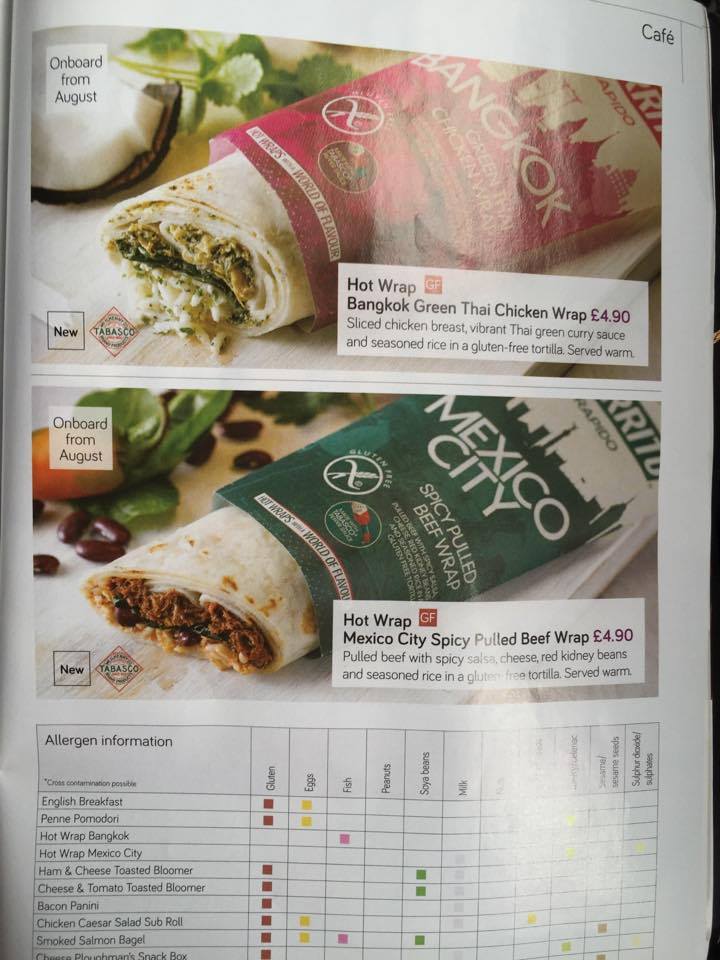 Well, I couldn't wait to see that trolley lady I tell you. I ordered a green Thai chicken wrap which was served immediately, warm. And two bottles of prosecco to celebrate the wraps, naturally. It was a delight. I wolfed it all down while grinning my head off looking out over marshmallow skies.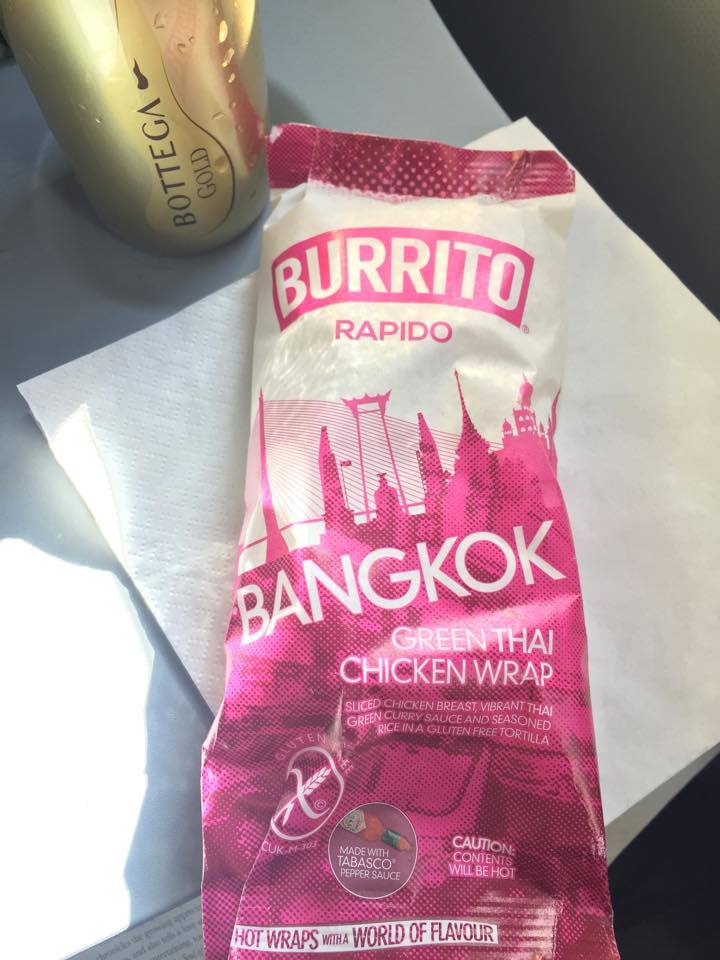 They also had an ENTIRE gluten free snack box, complete with crackers, hummus, crisps, snack bars and cookies. Pretty damn impressive.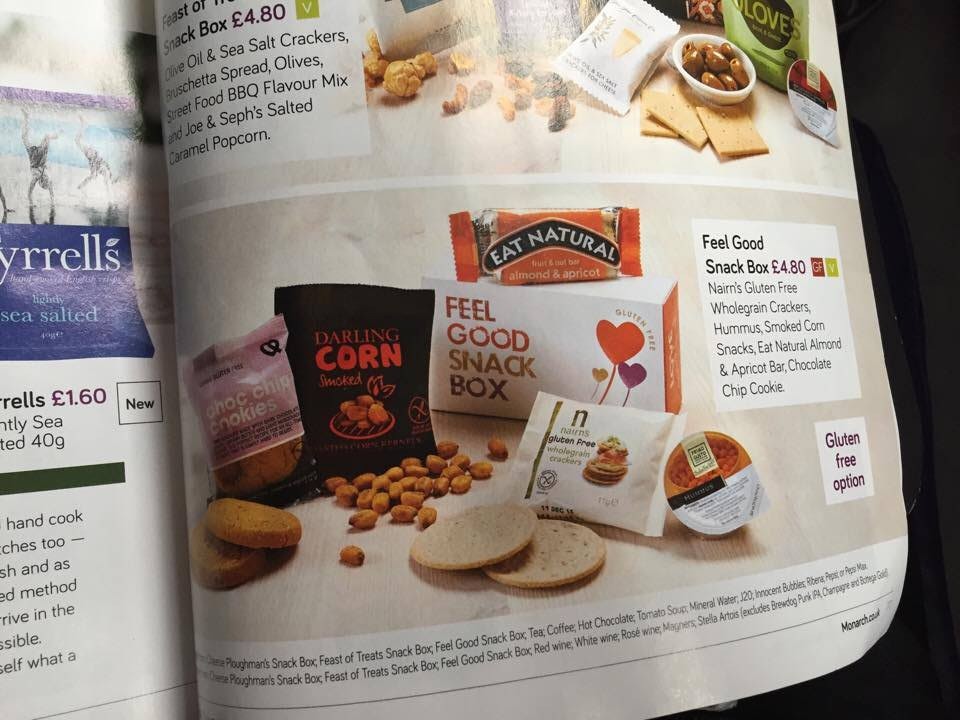 I have to say a big well done to Monarch – it's a massive step forward for coeliacs to have gluten free in-flight food options and I will definitely be travelling with them again. Even if it's just for another one of those wraps.
Can anyone else recommend any airlines that cater for gluten free diets? What's been your best catering experience in the air?
---
---