Gluten Free Spain: Coeliac Heaven In Seville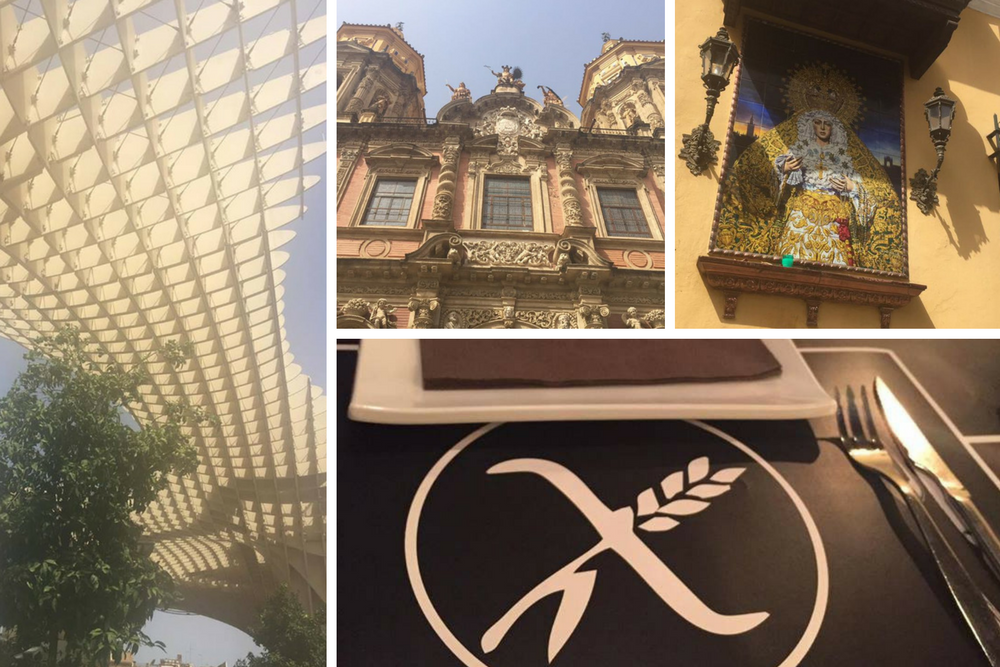 Seville is probably the most clued-up gluten-free city in Spain. I visited the sun-drenched capital of Andalusia for the night and have yet to have a restaurant experience quite like the one I had here.
I'm namely talking about Al Solito Posto – a bloody scrumptious Italian eatery in Seville's less tourist-filled area of La Alameda, sitting among a mix of avant-garde restaurants, cool-ass bars and independent shops.
When people enthuse about coeliac-safe food, it's always good to pay attention. So, after reading raving reviews about the place, I headed to Al Solito Posto pretty much straight after checking in at my hotel. Even on an evening in Seville, the air is thick and warm during the summer (in hindsight, a place with such impenetrable, gasping heat, and me, with Casper's complexion and a tendency to flare up, probably aren't all that compatible; but hey, it was worth it).
The safety check
The first thing you'll notice when you tell the staff you're coeliac is just how knowledgeable they are on the condition. There's none of the old 'well it depends how badly you react…' tomfoolery here. In fact, the first thing they did when I told them I was coeliac was whip out a GLUTEN FREE PLACEMAT. I've never seen such a thing. Look at it – just look at it:
Personally, I think these should be in restaurants everywhere to avoid any chance of confusion – it was wonderful. While eyeing up the wine, the waitress brought over the gluten-free menu and some complimentary gluten-free bread and butter.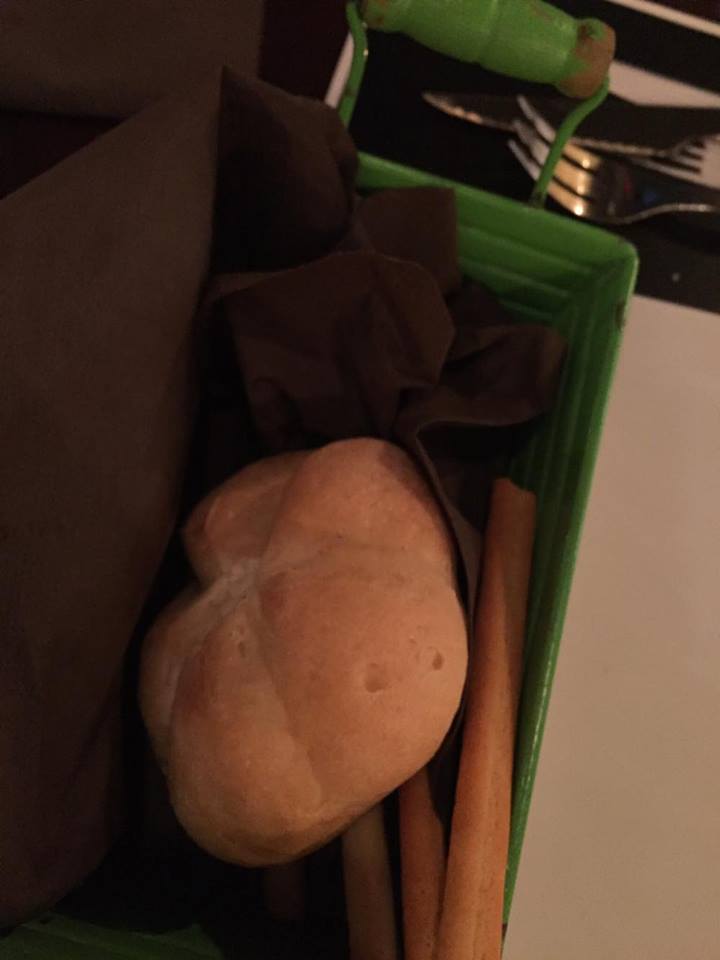 She was more than happy to explain the special measures put in place. Rather than a separate area to prepare the GF stuff, the restaurant actually has separate kitchen… a zillion gold stars so far. They also serve the food covered with a dome to prevent cross-contamination. How fantastic? I honestly could just end it here, but then you wouldn't get to see the absolutely phenomenal gluten-free food I ate.
The food
In a nutshell, Al Solito Posto treats coeliacs to the authentic taste of Italy – and nothing is compromised for gluten-free alternatives. To start, I had tuna done in three different ways.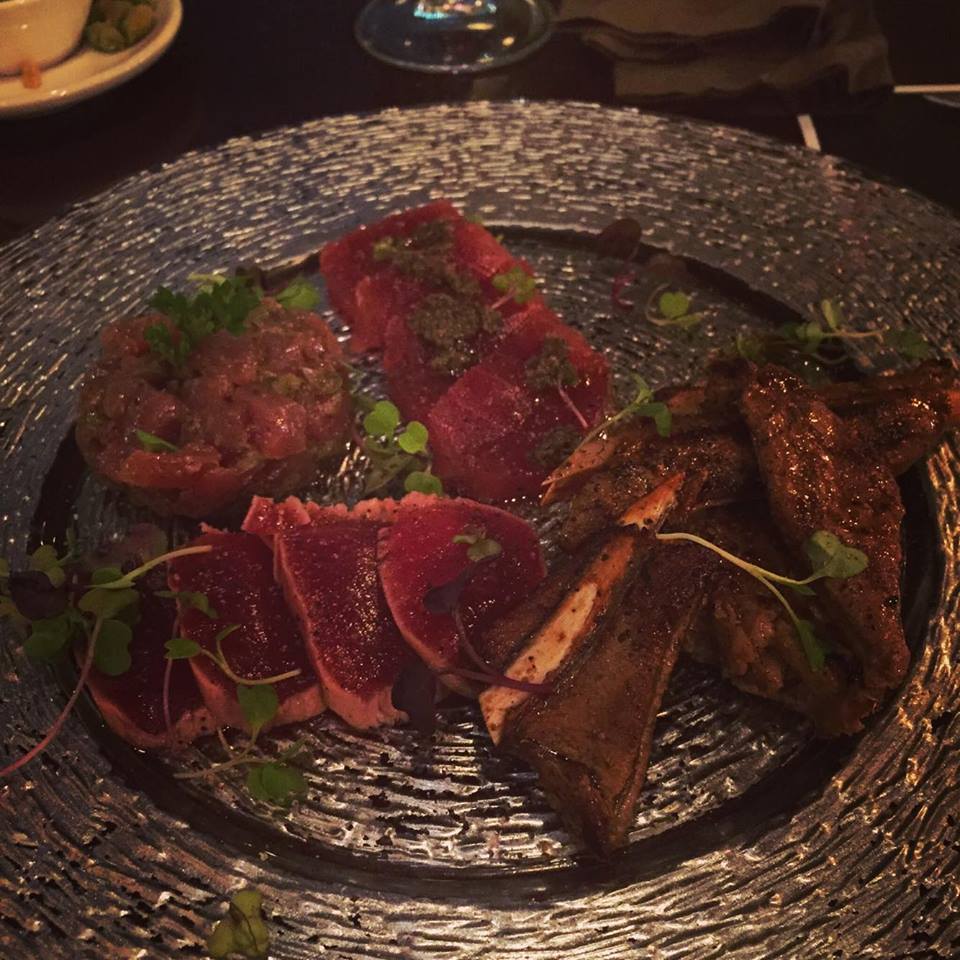 My favourite? Tuna ribs. TUNA RIBS. I've never had them before to make an expert judgement, but I can only amateurishly say they were done to absolute perfection. Moist, flavoursome and tender, with the simplest of ingredients to complement.
It's rare to see gluten-free beef lasagne in a restaurant – so that's exactly what I ordered for main course. Again, it was bloody superb.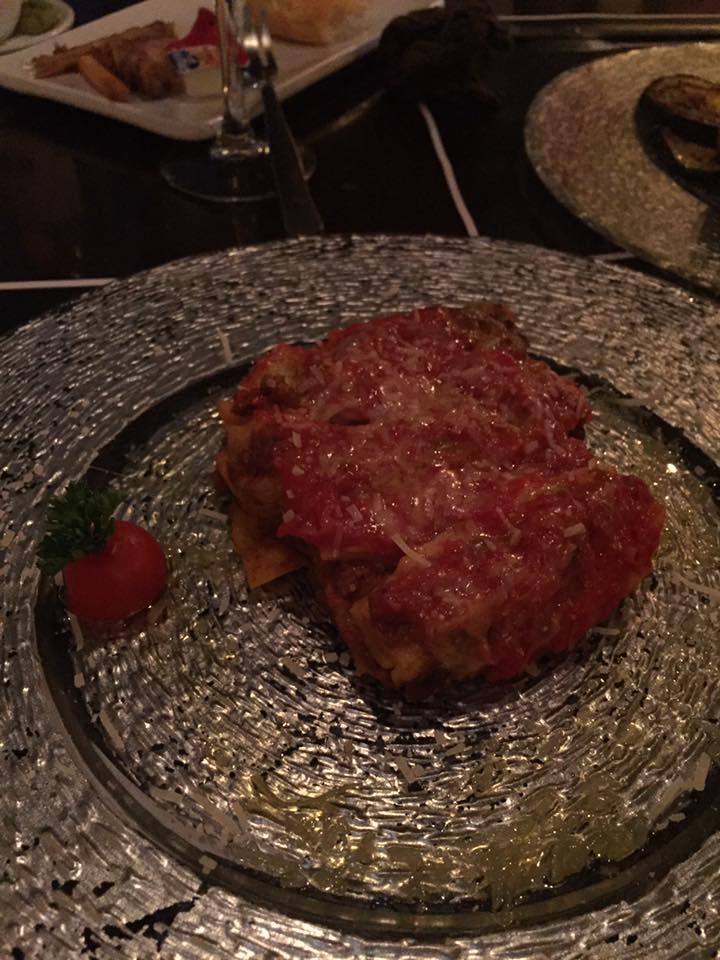 Also on the gluten-free menu was this superb veal fillet with mushrooms (which I had a go of). The portion sizes, the flavour, the price… everything was spot on.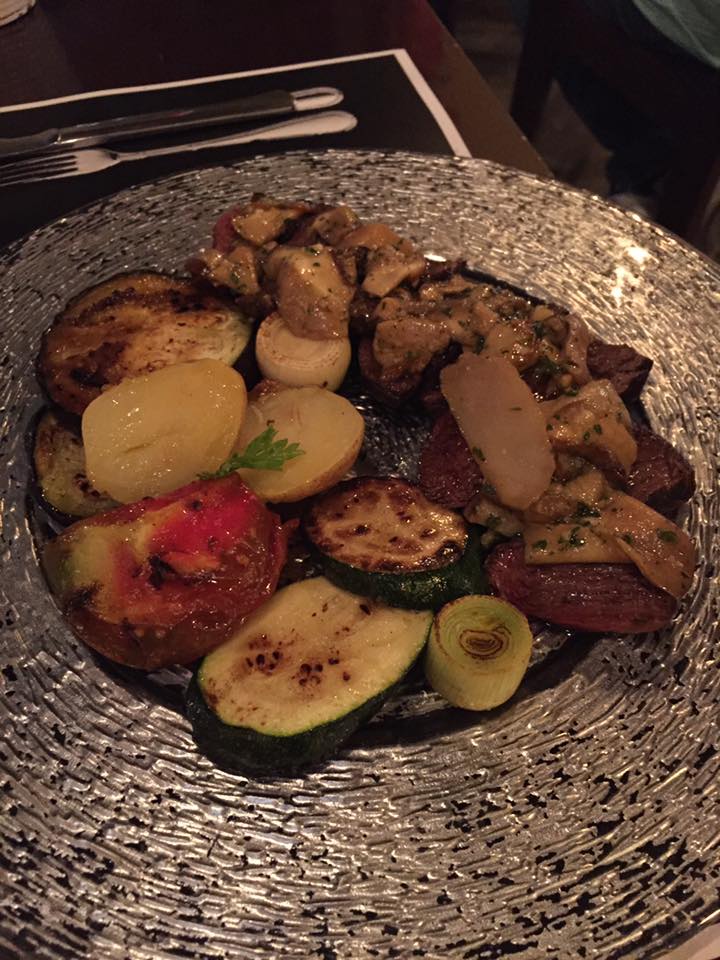 Just when you thought it couldn't get any better? For dessert was tiramisu.
Now tell me, gluten free-aks, when was the last time you had tiramisu? Me neither. Those usual gluten-filled ladyfingers were replaced with gluten-free sponge fingers and mixed with coffee, amaretto, sugar, egg and mascarpone cheese. BEHOLD.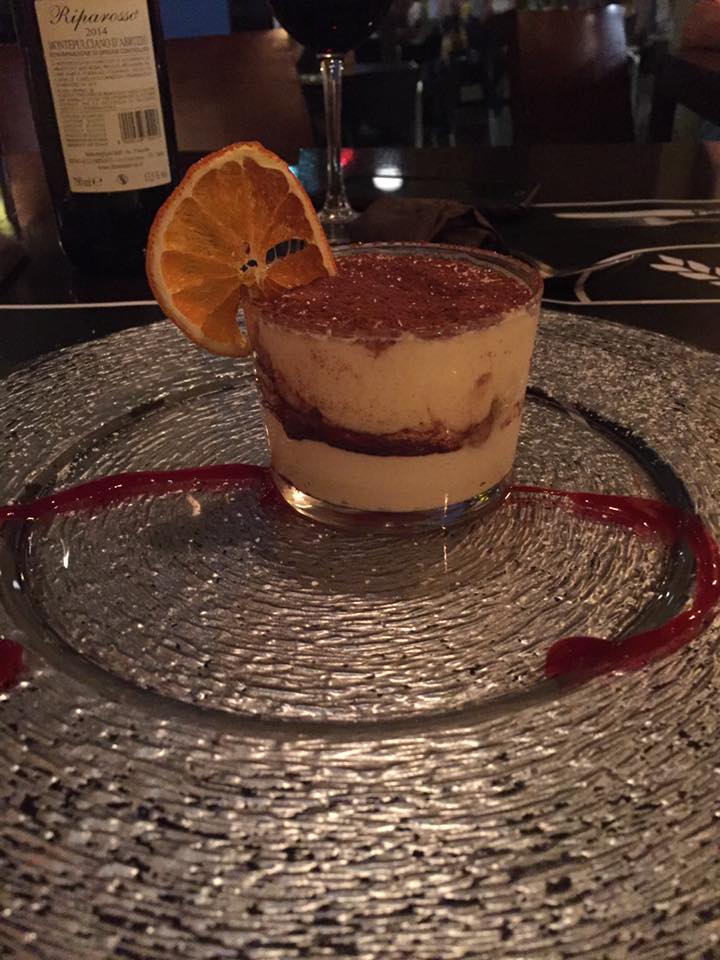 If you're not a wine-drinker, there's the classic Estrella Damm gluten-free beer on the menu. With plenty of bars around the restaurant, however, it would've been criminal not to check them out. One I must mention is DoctorBar – a medical-themed drinkery that also sells Daura Damm (check it out!). I was on the rum though – Brugal in particular as they bloody love the stuff in Spain and it is damn good.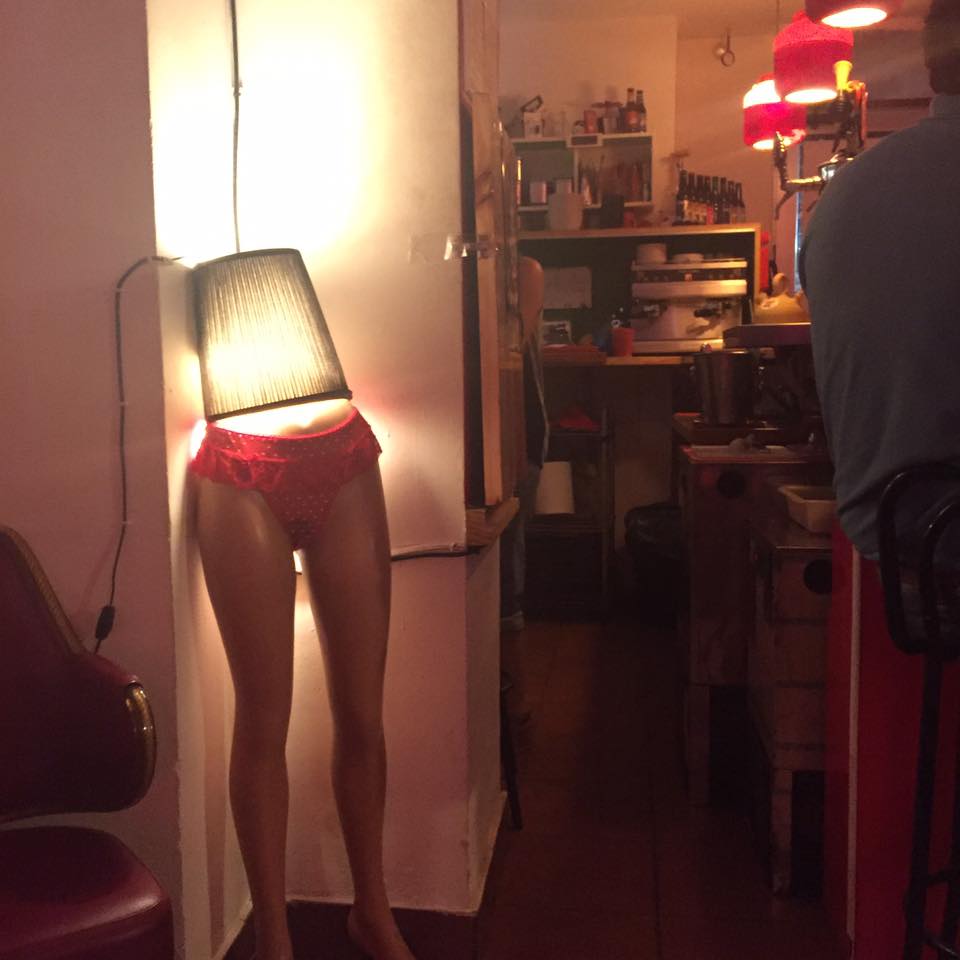 One thing I did find peculiar was the fact the bar played nothing but The Ramones the whole time I was there – not that I was complaining.
Walking around Seville the next morning I noticed a few cafes offering gluten-free options – including Bar Alfalfa.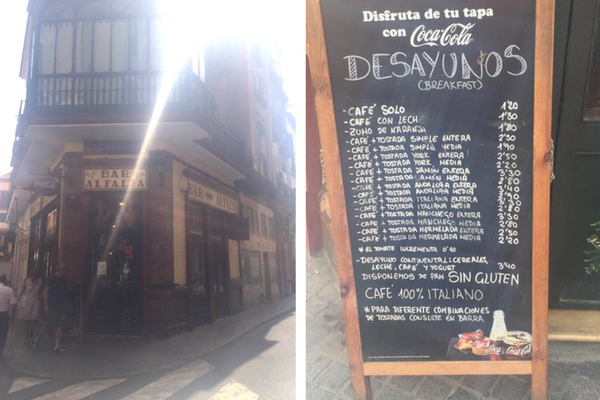 I grabbed a beautiful coffee here and was debating the gluten-free toast for a good while (mainly because the place didn't seem all that clean and the kitchen was tiny) but after being reassured multiple times by the friendly staff that the toast is done on a separate grill, I went for it – and hunger was satiated. I was fine afterwards.
The city itself is like an onion, with layer upon layer of history beneath new etchings of modern architecture and life. The Walls of Seville surround the old town, built to protect the city in in the mid-16th century. Enjoy the sizzling streets, dotted with orange trees – and if you're a Game of Thrones fan – don't miss the Alcázar of Seville. Personally, I didn't get round to seeing it on my visit, but perhaps you can eat like a gluten-free king and fit in one of the most stunning palaces in Spain on your own. Let me know how it goes.
---
---