Gluten-free Santa Ponsa: Where to eat & stay in Mallorca's coastal gem
Blue WKD, concussed Brits and Bob Marley lighters are all things I associate with Mallorca. Yes, I'm talking about Magaluf – the stag-and-hen-stuffed resort never not in the Star or Sun with 50 snaps of sunburnt Brits fighting/peeing/sexing (or, quite often, all three) on "the Strip". But then I discovered gluten-free Santa Ponsa.
There's much more to the mother of the Balearics than Blackpool in the sun. In fact, I'd go as far to say as the island has truly won my heart. It's a little Spanish paradise, if you go to the right places.
From sipping strawberry sangria in Valldemosa's blissful mountain town to tucking into criminally moreish tapas in 100% gluten-free restaurants in Palma, the experiences I had in this Mediterranean gem were truly special. Here are a few of them I had in our base: the idyllic small town roosted in a cove on the south-west coast, Santa Ponsa.
Gluten-free Santa Ponsa
If you're eating out gluten-free in Santa Ponsa, you're spoilt for choice. Here are my favourite coeliac-friendly restaurants I discovered during my stay:
Jackie's Restaurant
I've done a full gluten-free blog post on Jackie's Restaurant because I loved the place so much. Go ahead and feast on the BIGGEST gluten-free pizzas, pasta dishes, as well as grilled meat and fish. My favourite part? The totally cross-contamination-free home-cooked chips, slathered in ketchup (even the satchets had GF logos on). Massively recommend if you're looking for a gluten-free Santa Ponsa restaurant.
Get there with Google maps: Carrer Gran Via Puig de Garrafa, 18, 07180 Santa Ponça, Illes Balears, Spain
2. Las Olas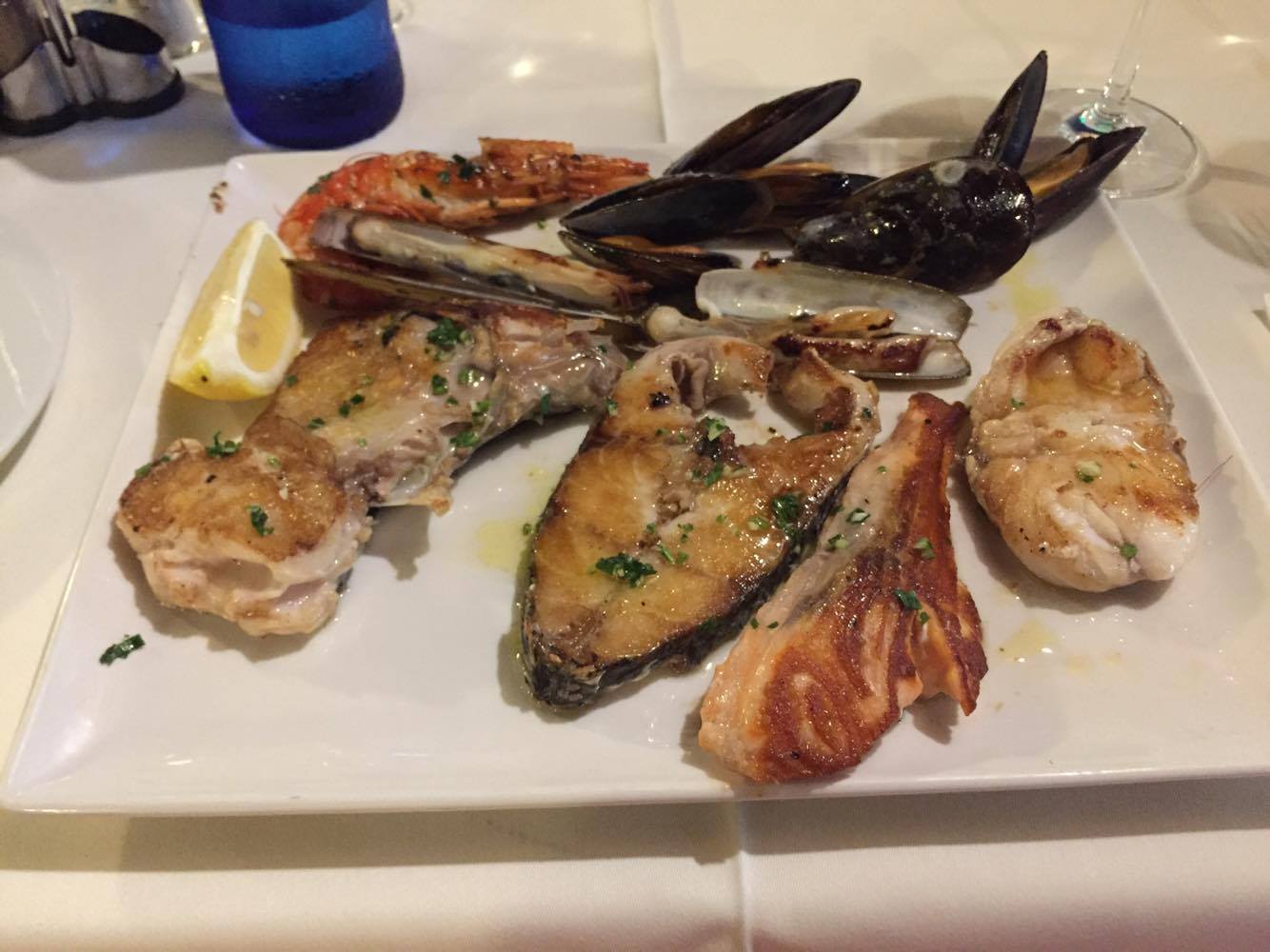 While Jackie's is the place to go for a big dirty pizza, Las Olas is your more refined seafood house. It's a short walk down the right-hand side of Santa Ponsa – offering ideal photo opps as the sun is setting. Take your seat right next to gently lapping waves and one of the lovely staff will go through the menu with you. We shared a massive seafood paella on the first night, then tried the stunning seabass in white wine, cream, lemon and capers. For starters, I'd TOTALLY recommend the gluten-free bread. Order it straight away, as it takes ten minutes to bake – and ask for alioli to dip it in. Probably my favourite food of the holiday, right there.
If they're all out of bread, as they were on two nights we ate there, pluck for the traditional Majorcan starter for two: mixed veg, fish and seafood. If you're a meat-eater, try the fillet steak – my boyfriend loved it so much he had it twice. On my finally night, I went all-out and ordered the seafood mix – unbelievable. An unexpected gluten-free Santa Ponsa treasure.
Get there with Google maps: Carrer de Ramon de Montcada, 18, 07180 Santa Ponça, Illes Balears, Spain
3. Be Green
A proper little gluten-free Santa Ponsa surprise, in an unassuming area. Just up from the beach, round the corner from where you'll catch the Palma bus, is this gorgeous health food cafe. At first, I was worried cross-contamination would be an issue as there were quiches and sandwiches next to the bowls of gluten-free food. Then the women serving told me they were gluten-free! Even better, a lot of their family members had coeliac disease – so I felt safe enough to eat there. I fancied something fresh so went for this wholesome chicken pesto dish with sundried tomatoes and olives. There were plenty of juices to choose so I plumped for an anti-inflammatory blitz-up – primarily vegetables and had a big kick from the ginger. If you're not a healthy food bunny, there were gluten-free lagers (Estrella Galicia) in the fridge! Amen to that.
Get there with Google Maps: Avinguda del Rei Jaume I, 107, 07183 Santa Ponça, Illes Balears, Spain
4. Burger King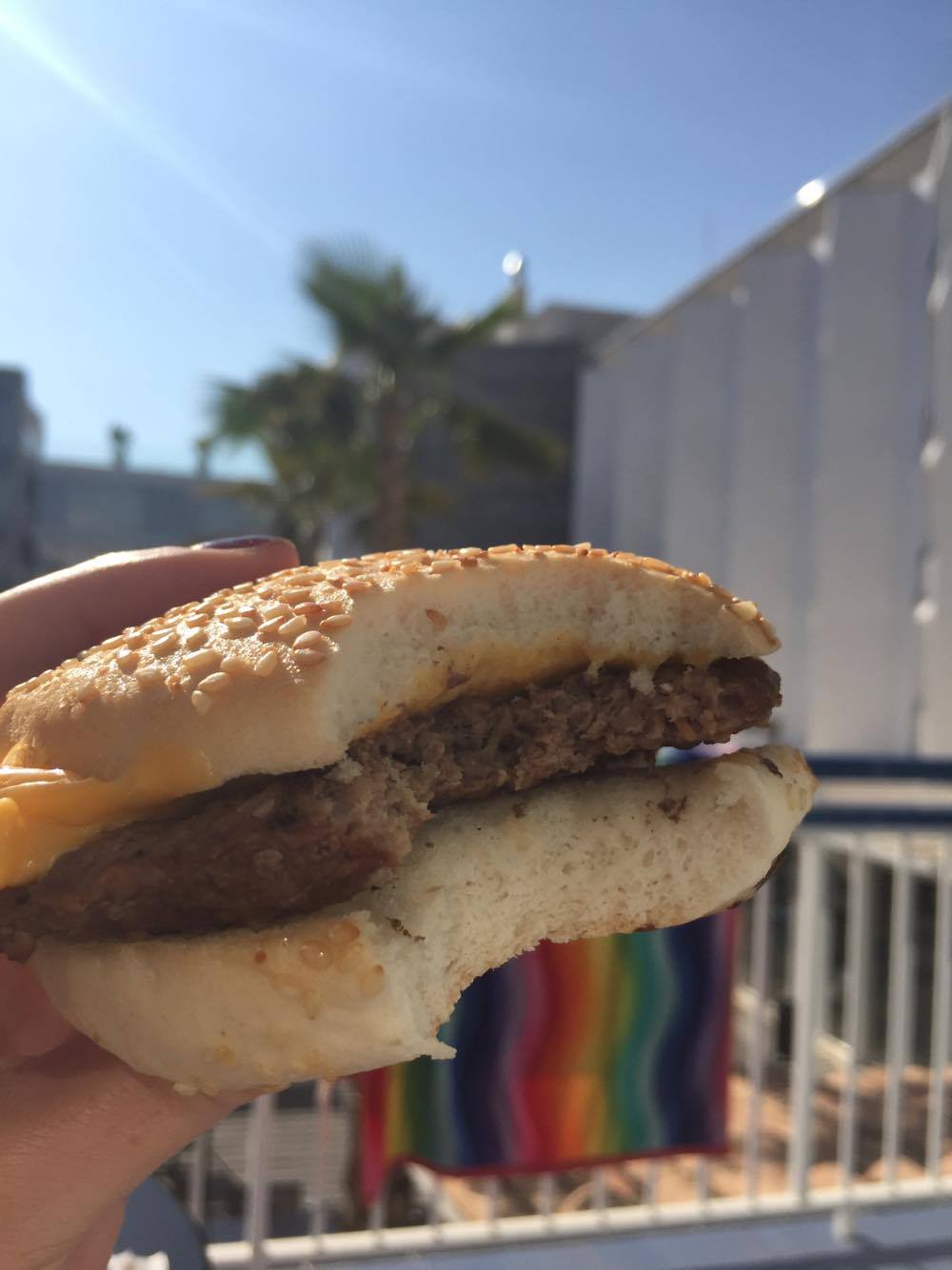 Believe! The first thing I saw when I landed in Palma airport was a huge gluten-free sign – looked up, and it was advertising a burger from BURGER KING. I'd never even considered the fast food chain before this, but lucky for us there was a restaurant pretty much on our doorstep. If you're looking for a naughty gluten-free Santa Ponsa treat, it doesn't get better than this. Will be posting another blog on gluten-free Burger King options around Europe for more juicy details on this.
Get there with Google Maps: Carrer del Riu Síl, 1, 07180 Calvià, Illes Balears, Spain
Gluten-free hotels in Santa Ponsa
Finally, let's talk about my base. I stayed in a four-star hotel in Santa Ponsa: we found an incredible deal for H10 Casa del Mar on LateRooms for bed and breakfast. Ideally, there were plenty of buses to places we wanted to visit so it was a no-brainer to stay there.
While I couldn't see much on whether I could actually have the breakfast, it didn't matter as it was a really good price. I still emailed them to ask before I got there, and to my utter delight, they brought out warm gluten-free bread every morning: ciabatta in packaging so I knew it was safe and the most delicious pan au chocolat. Plus, there was plenty of fresh fruit to pump me full of energy for a morning swim.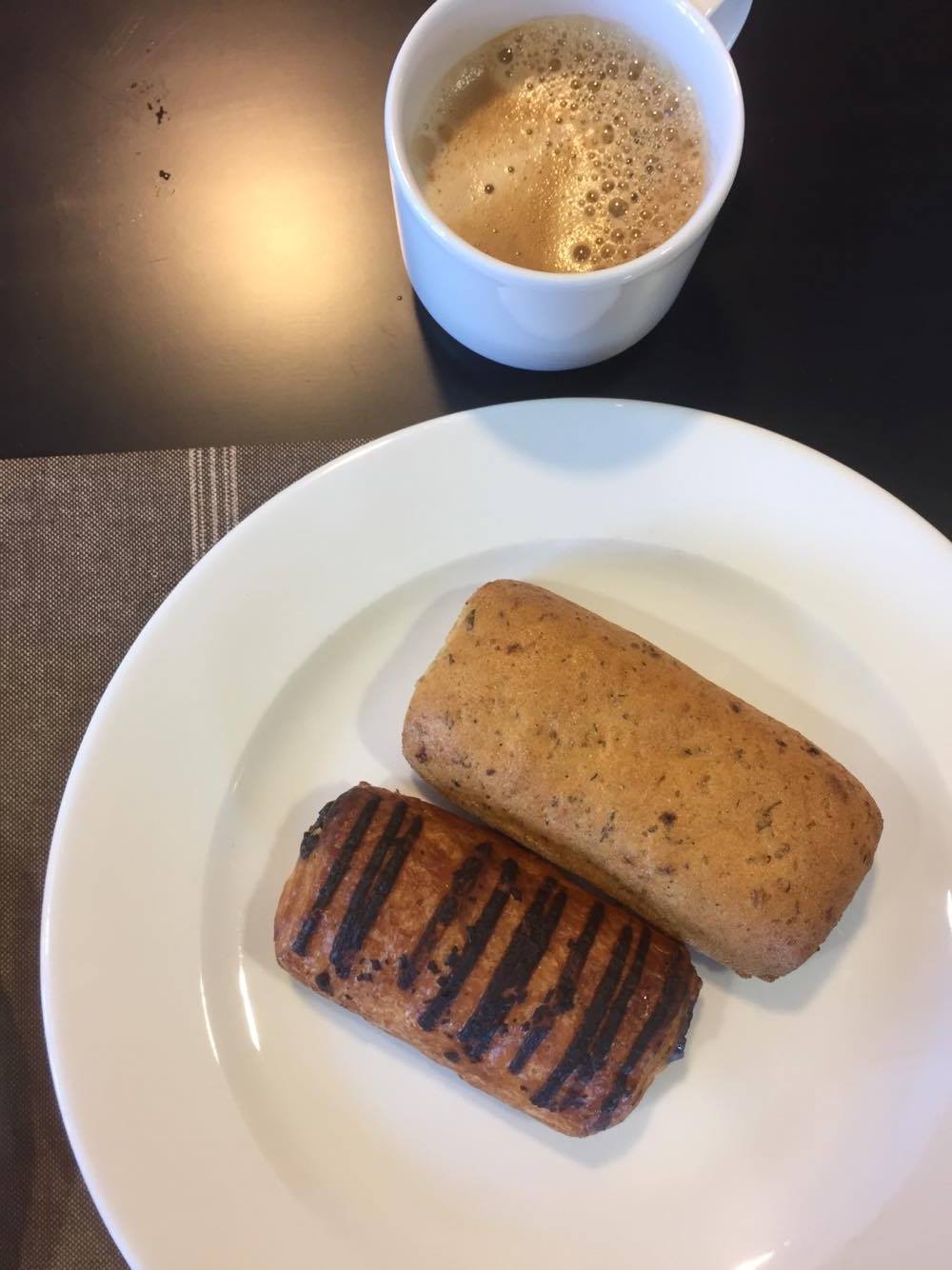 This was ALSO the first time I'd ever been in an infinity pool so I was practically in my bikini at Leeds Bradford airport, more than ready for those Insta-shots gazing into the distance, standard "had worse Mondays lolz" caption and a zillion cocktail, bikini, splash emojis to follow.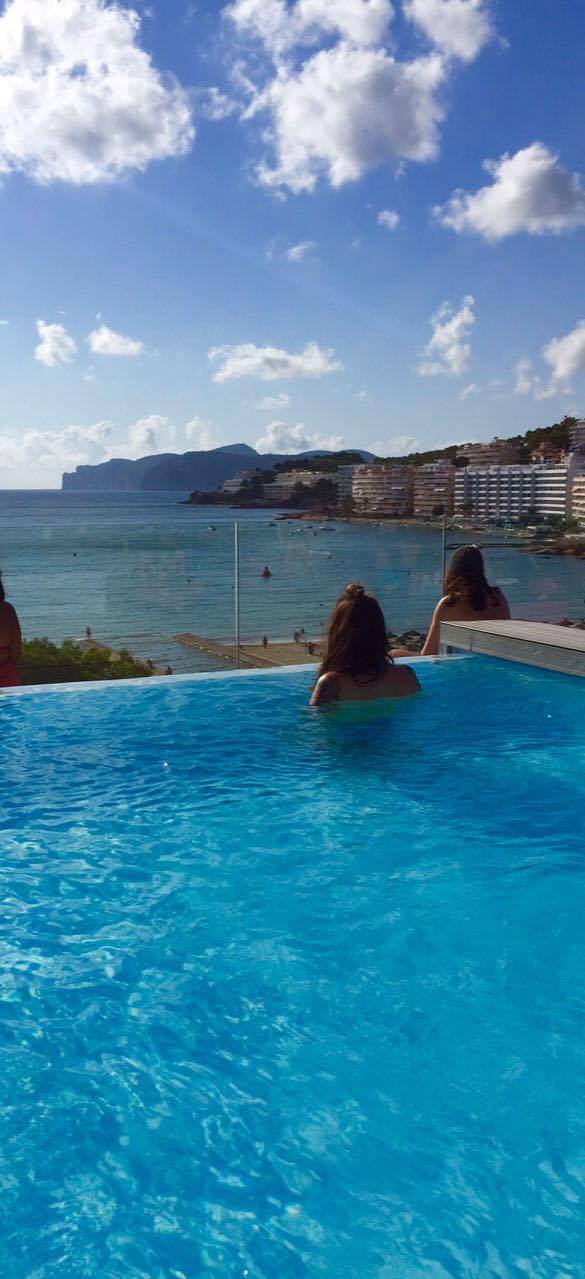 I'd like to say we packed adventure into every second and scratched more than the surface of the island, but we really needed a break. Much of our holiday was spent on a sunbed, nose in a book, occasionally looking up to gaze at the beach at our feet, or decide who was going for the next rum. Much of it was spent swimming on the beach opposite, and much of it was spent in that pool. Le sigh.
There was also an indoor pool/jacuzzi with a steam room and sauna, we went in every day before heading up to get dressed for the night – nothing feels better than totally cleansing the skin after its been kissed with sun, sand and salty sea air.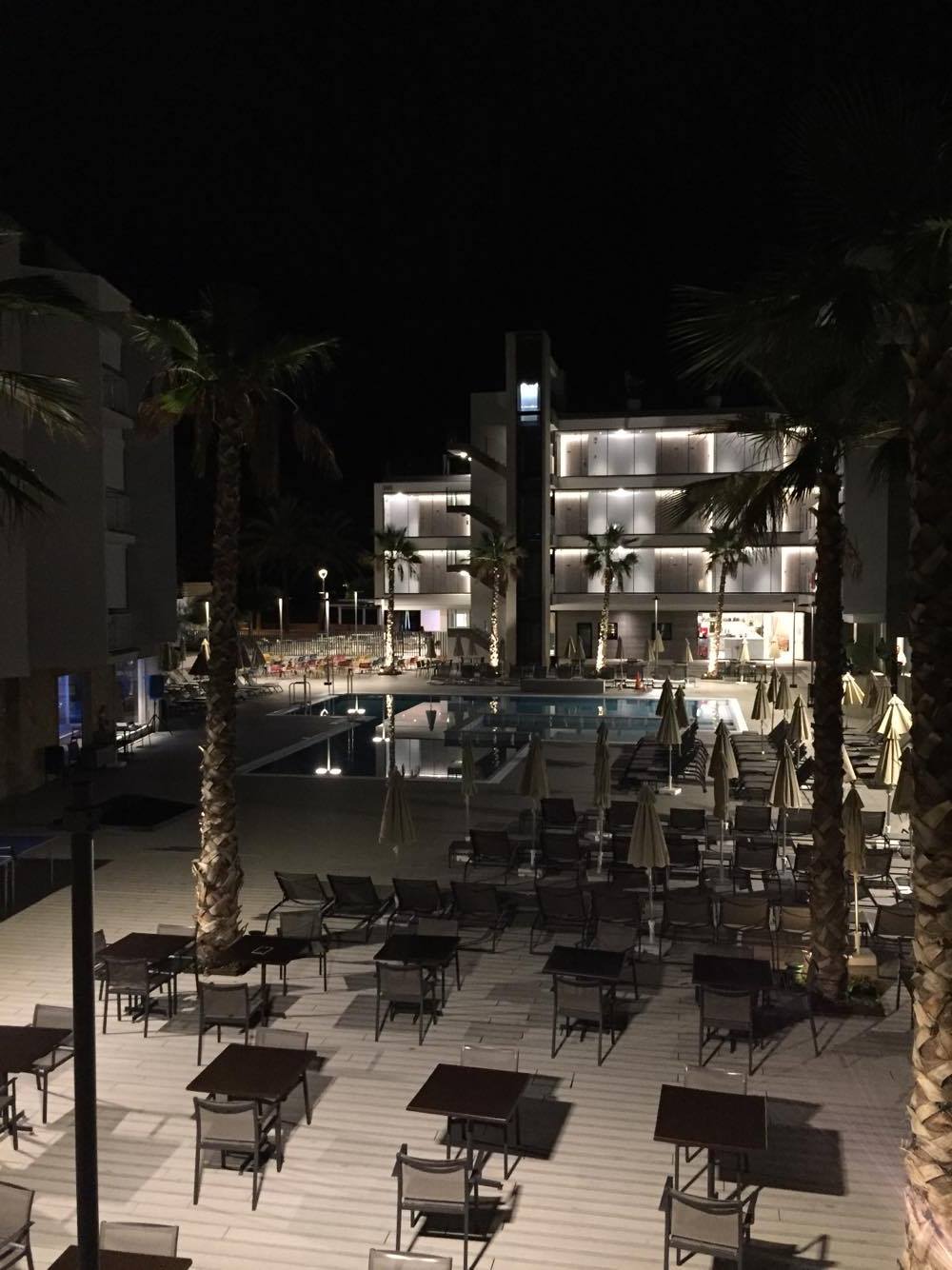 Gluten-free in Santa Ponsa: Shops
Okay, so back to what I ate. Gluten-free food in Santa Ponsa was everywhere. Every shop I went into had a 'sin gluten' aisle, including the one next door, which I stocked up on bread, meats, cheese, crackers, and cava for lunch (naturally). Here are just a few items I found in the shop RIGHT next door to us:
How cute are those gluten-free chocolate biscuit animals? I ate them in a bar up the road from the hotel like a proper adult.
Anyone else eaten gluten-free in Santa Ponsa? Would love to add to this round-up, so if you have any suggestions give me a shout on Facebook, Instagram or Twitter (all @glutenshe). Hope this helps, let me know if you eat at any of them – and say hi to the lovely waiters at Las Olas for me 🙂
---
---