21 fab gluten-free brands you need to know + Allergy Show North review
It was the words, "there's gluten-free fish and chips over there" that did it for me. Straight from the mouth of a Coeliac UK team member, I felt like I was in a wonderland of gluten-free brands. Well actually, I was.
I made the trip from Leeds to Liverpool for my first ever allergy & free from show on Sunday. For those who've never heard of it, the show is an annual extravaganza of free-from food and drinks, as well as health, beauty and lifestyle products. There are four shows each year, taking place in London, Liverpool, Glasgow and Berlin.
This weekend, Liverpool's exhibition centre was packed. Stalls for all kinds of allergies and conditions – whether you're a gluten, wheat, egg, dairy, nut or even dust mite avoider. Cooking classes showing show how to whip up Earl Grey loaves, choccy brownies and mince pie meringue tarts just in time for Crimbo (thanks for that, FREEE by Doves Farm), and talks on everything from overcoming allergy anxiety (something that resonates deeply with me) to coeliac myth-busting.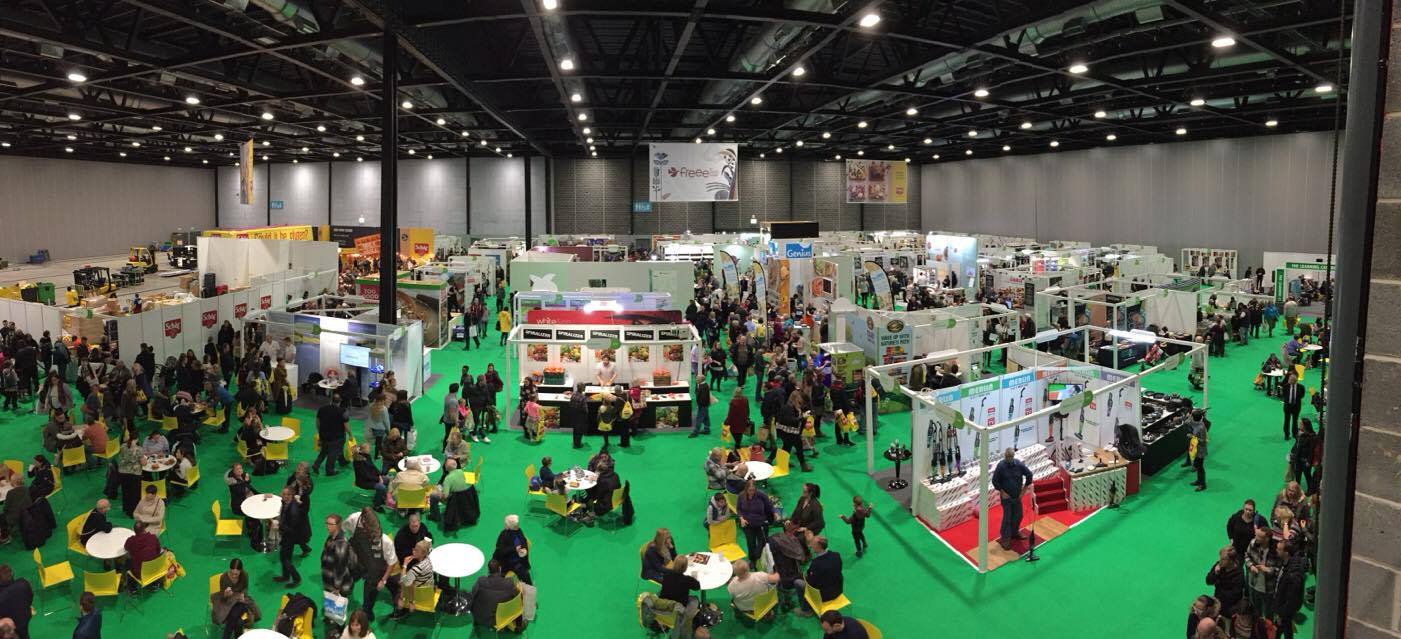 Of course, one of the main draws to events like these is the free free-from food (bit of a mouthful). Naturally, there were queues galore to get the goodies, so I'd advise anyone attending a show in the future to get there early – the line for Schar's gluten-free sausage sarnies was crazy.
But it didn't take too long to get through them and speak to the brilliant brand reps behind the no-gluten nosh. Here were my favourites from the day, including exciting news and launches, as well as some new independent free-from brands I really want to shout about:
21 fab gluten-free brands at Liverpool's allergy & free from show
Schär
Sponsors of the event, Schär are unquestionably the big dogs of gluten-free food in Europe. Actually, probably everywhere. As mentioned, the brand had a bus serving up sausage sandwiches for one English pound. You could also build your own waffle bowl, complete with biscuity crumble toppings and squirty toppings of your choice. I took home a complimentary loaf of the gluten-free brand's deli-style bread and have to say it's one of the best I've tried so far. So squishy, moist and smells "just like normal" – how they manage to do it without gluten, dairy or egg is nothing short of wizardry.
FREEE by Doves Farm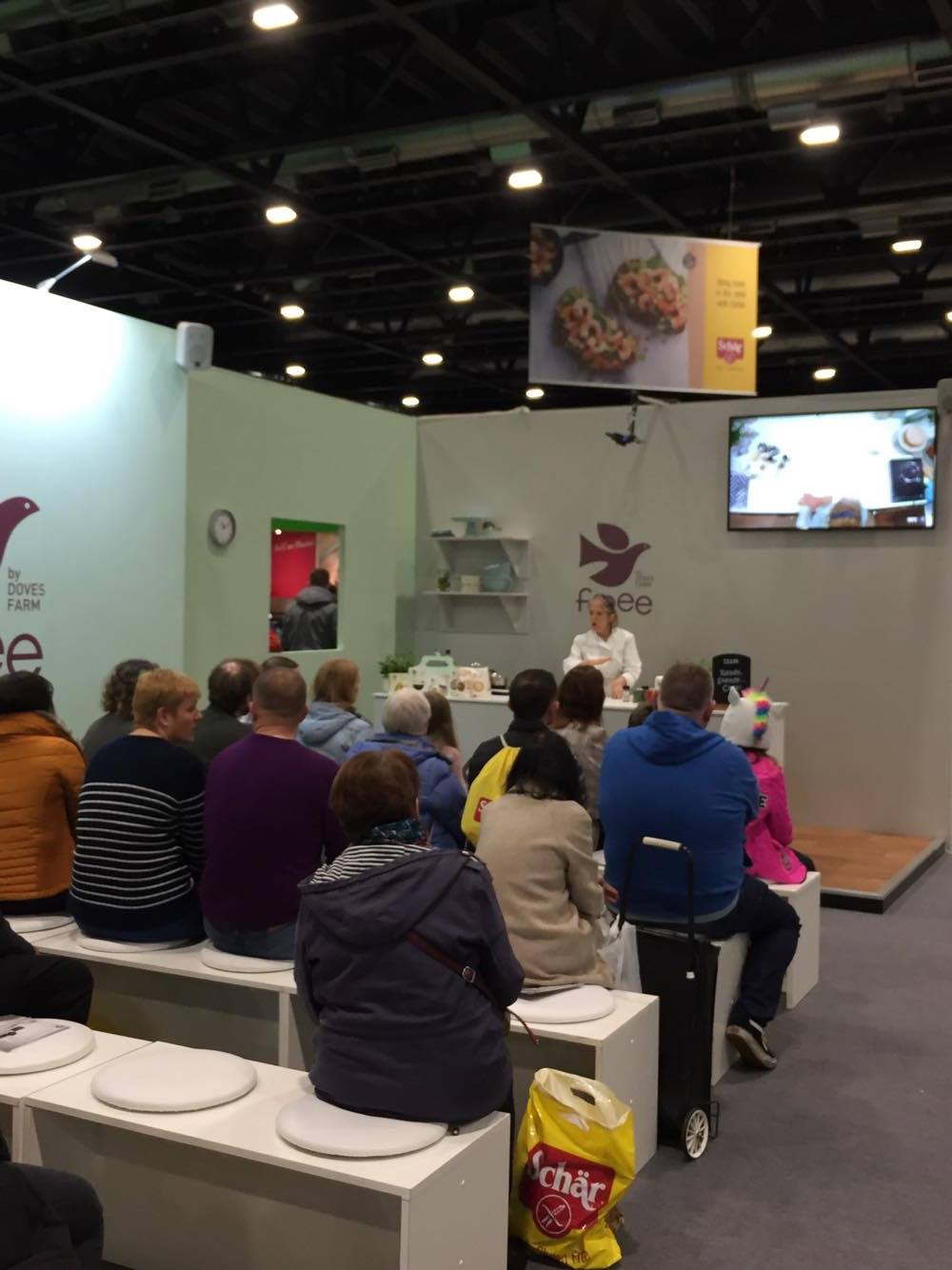 The hub for all baking goodness was FREEE by Doves Farm. This gluten-free brand came to fruition when founder Clare realised how difficult finding gluten-free food was for her mother in the 1970s. She's made it her mission to create tasty alternatives – I always have FREEE baking staples in my cupboard: self raising white flour, baking powder, and even a chickpea flour that makes a brilliant substitute for eggs when mixed with water. I was slightly gutted to miss 2016 Masterchef champ Jane Devonshire whipping up gluten-free muffins and spicy prawn bhajis on the Saturday, but I did catch private chef Halima Ramos-Ferreira give a South African dessert masterclass, as well as some fabulous Christmassy baking tutorials from Kate McBain.
Tesco Free From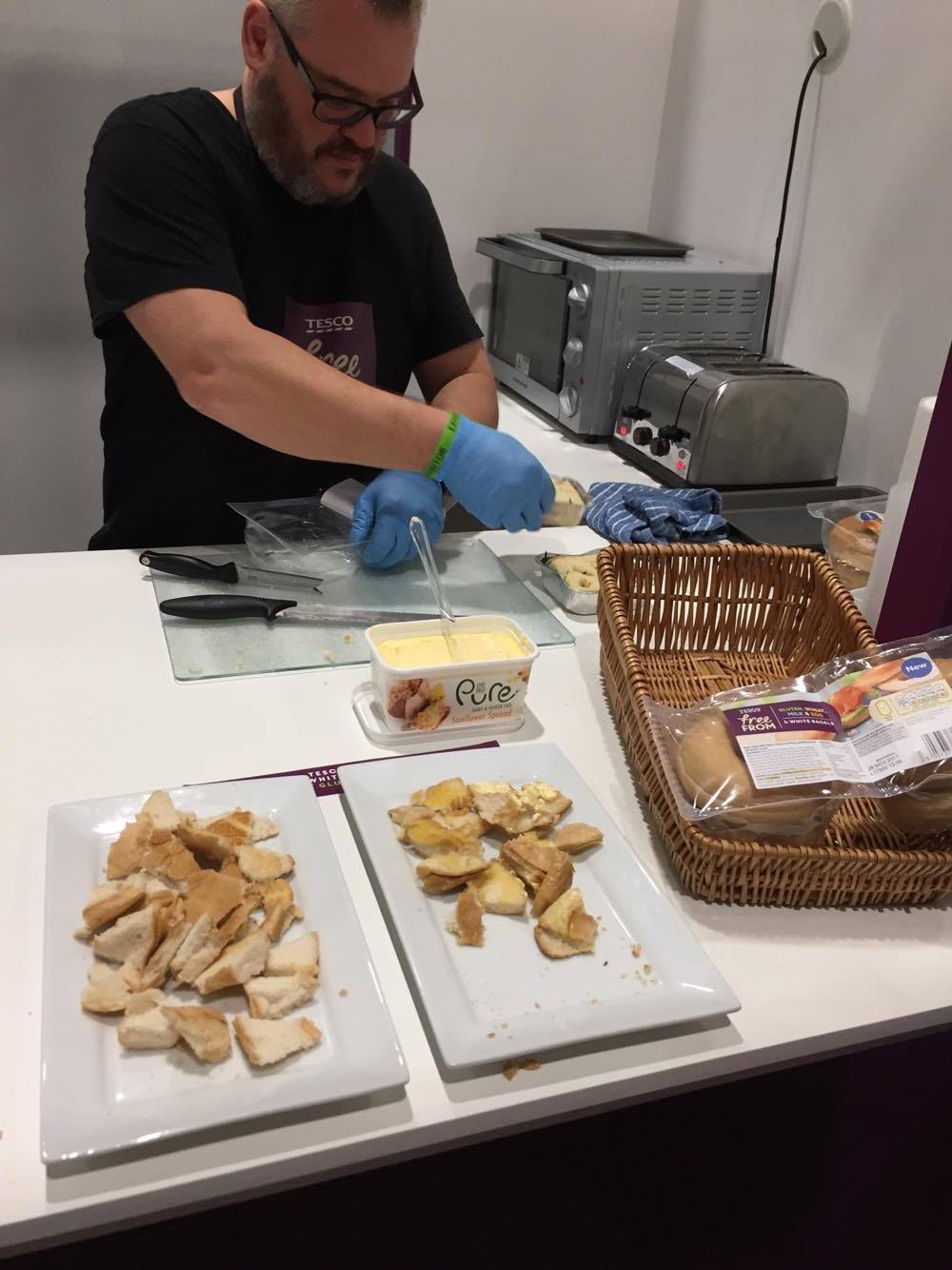 I wasn't particularly excited for Christmas until I saw Tesco's Free From range at their stall. The supermarket has been doing free-from festive offerings for years now, but it's close to rivalling M&S for its party food range – this year we'll have crispy cheesy stars, chicken tikka bites, finest mushroom aranchi balls, tomato and mozzarella sticks, jalapeno peppers with cream cheese. It's going to be 3-for-2 as well, so you'll get the cheapest free. But my lord – the puddings, pies, cakes, biscuits, chocolates and home bake kits are coming in in truck-loads! Salted caramel pudding, cherry sponge, snowman cake, Yule log, all kinds of Chrismas puds… it's a good year for gluten-free Christmas food.
Genius
Too much brick-like bread pushed Genius founder Lucinda into making her own. She broke an oven in the process but it was totally worth it – this brand's bread is top-notch and doesn't come vacuum-packed. I've tried everything from Genius pancakes to the gluten-free pies now so it's always exciting seeing what's next from this company. The cinnamon & raisin bagels made for a beautiful breakfast treat when visiting my Mam last week, while the new Triple Seeded Farmhouse gluten-free bread is perfect for dippy eggs!
Gosh! Free From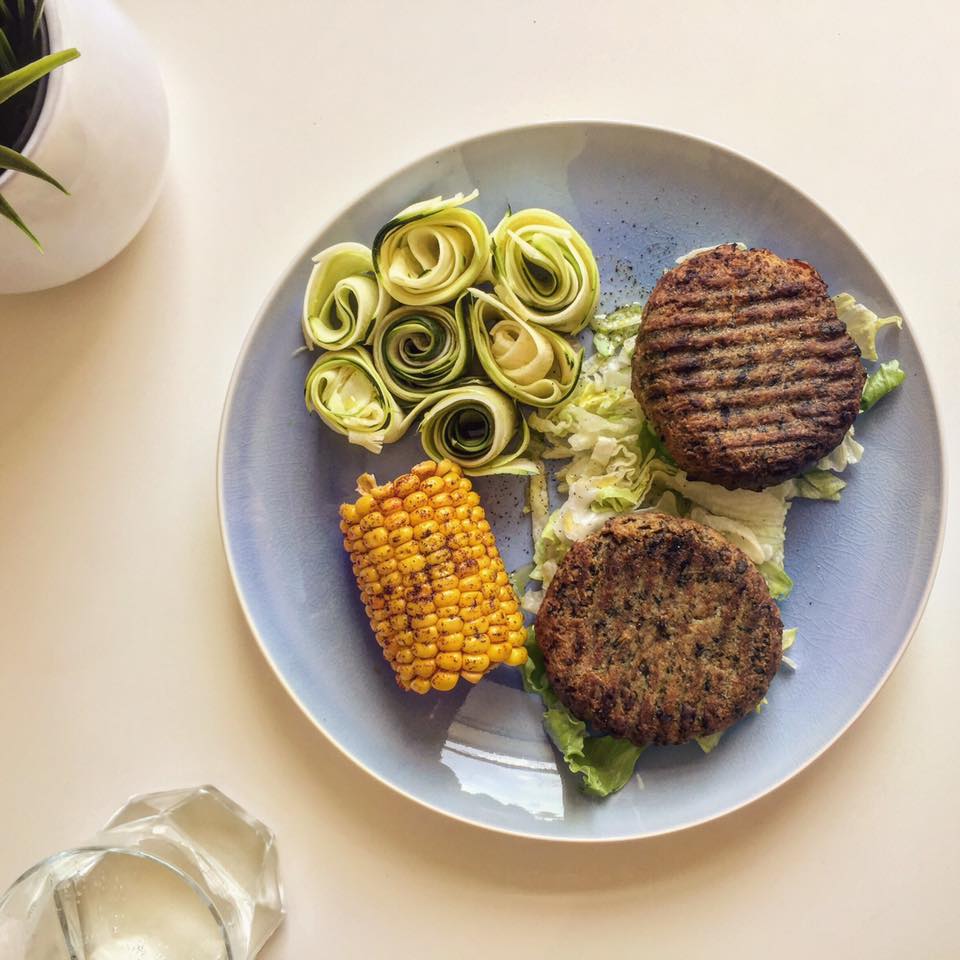 Oh my Gosh! I love these guys. The brand was kind enough to send me out some samples to try a few months back and I'm since smitten by the mushroom vegan burgers – perfect as I'm trying to eat as little meat as possible these days. The dairy free, gluten free, nut free and soy free brand propped up a stall dishing out its burgers, bakes and bites for discount prices.
Pure Free From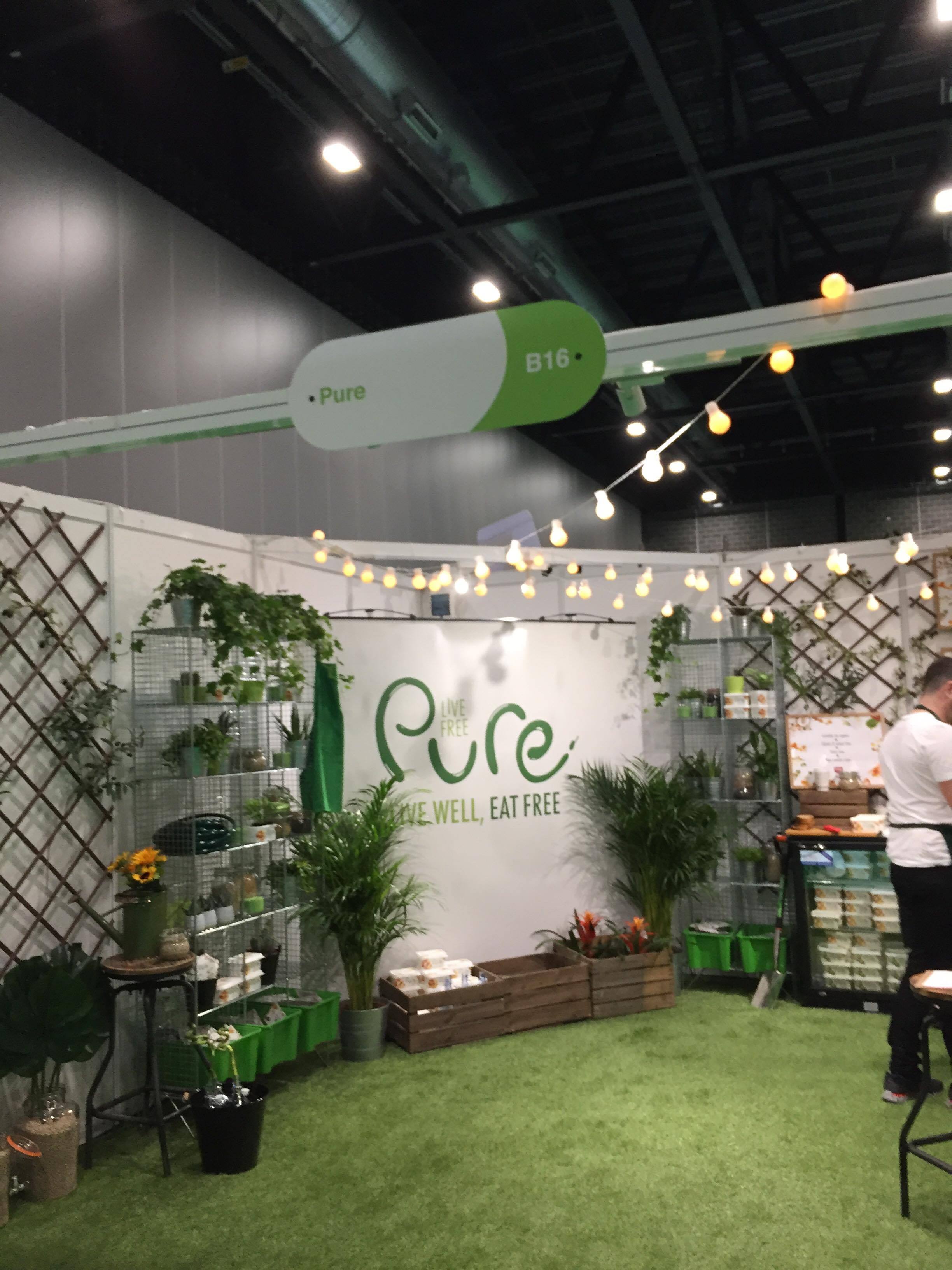 Probably the prettiest stall of the day, it was a joy to see Pure Free From at the show. I use Pure spreads daily, whether it's on my gluten-free toast or lobbed into a cupcake recipe. FYI, the roasted butternut squash risotto is a DREAM, too.
Heck
I'm a sucker for sexy packaging, so Heck's bright spectrum of meat, chicken and veggie sausages and balls was bursting with aesthetic appeal on the day. But they don't just look mighty fine – the gluten-free brand boasts food bursting with flavour, without the whopping price tags. Still need to try the veggie stuff but those chicken sausages are divine!
Juvela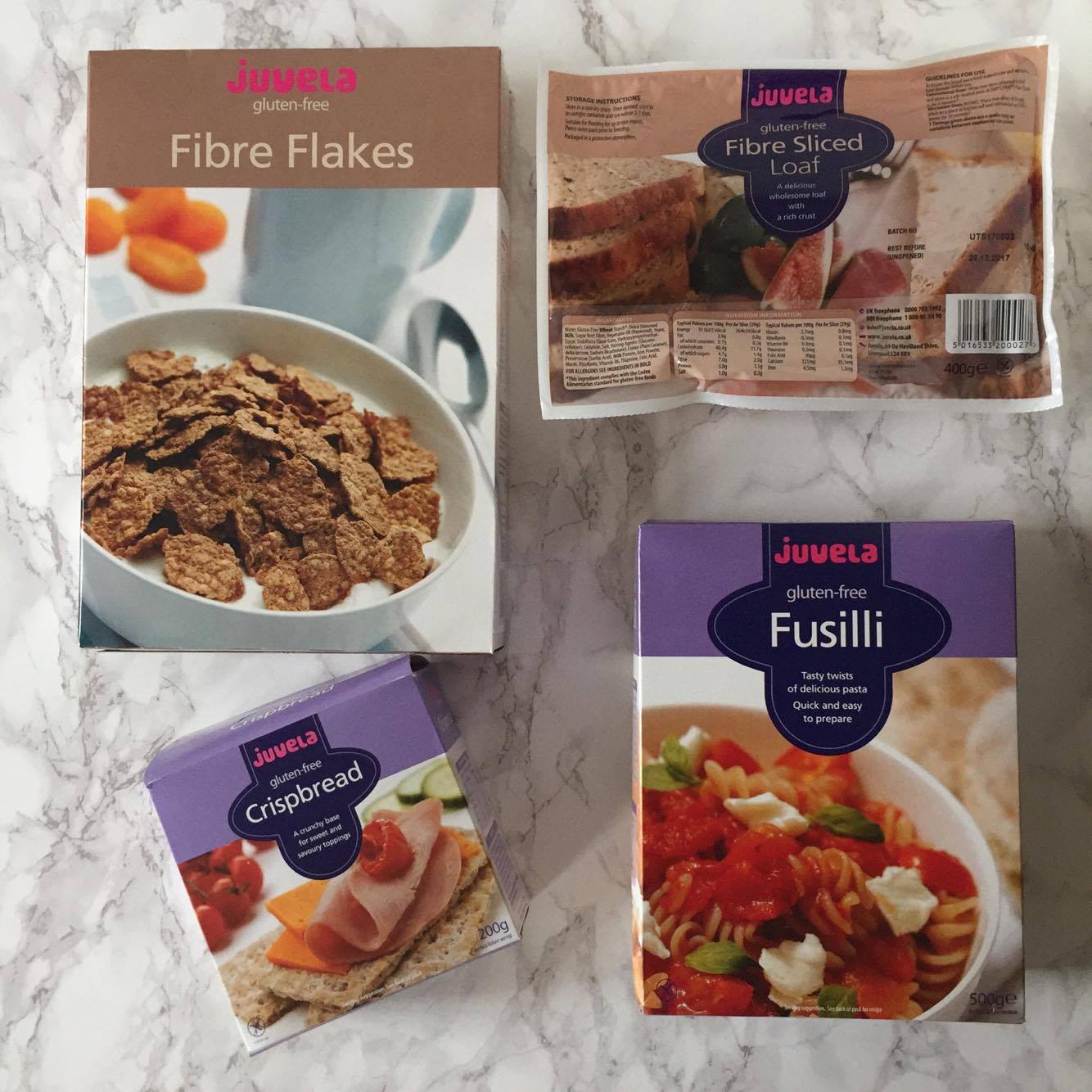 If like me, your doctor diagnosed you with coeliac disease and lobbed you out the door with a load of flyers, Juvela was probably your first experience of gluten-free food. The gluten-free brand do everything from fresh bread rolls to pasta, and if you're just starting out (or simply want to try before you buy), Juvela will send you out a genuinely useful starter kit with food samples, handy info and recipes to try.
Nutri-Brex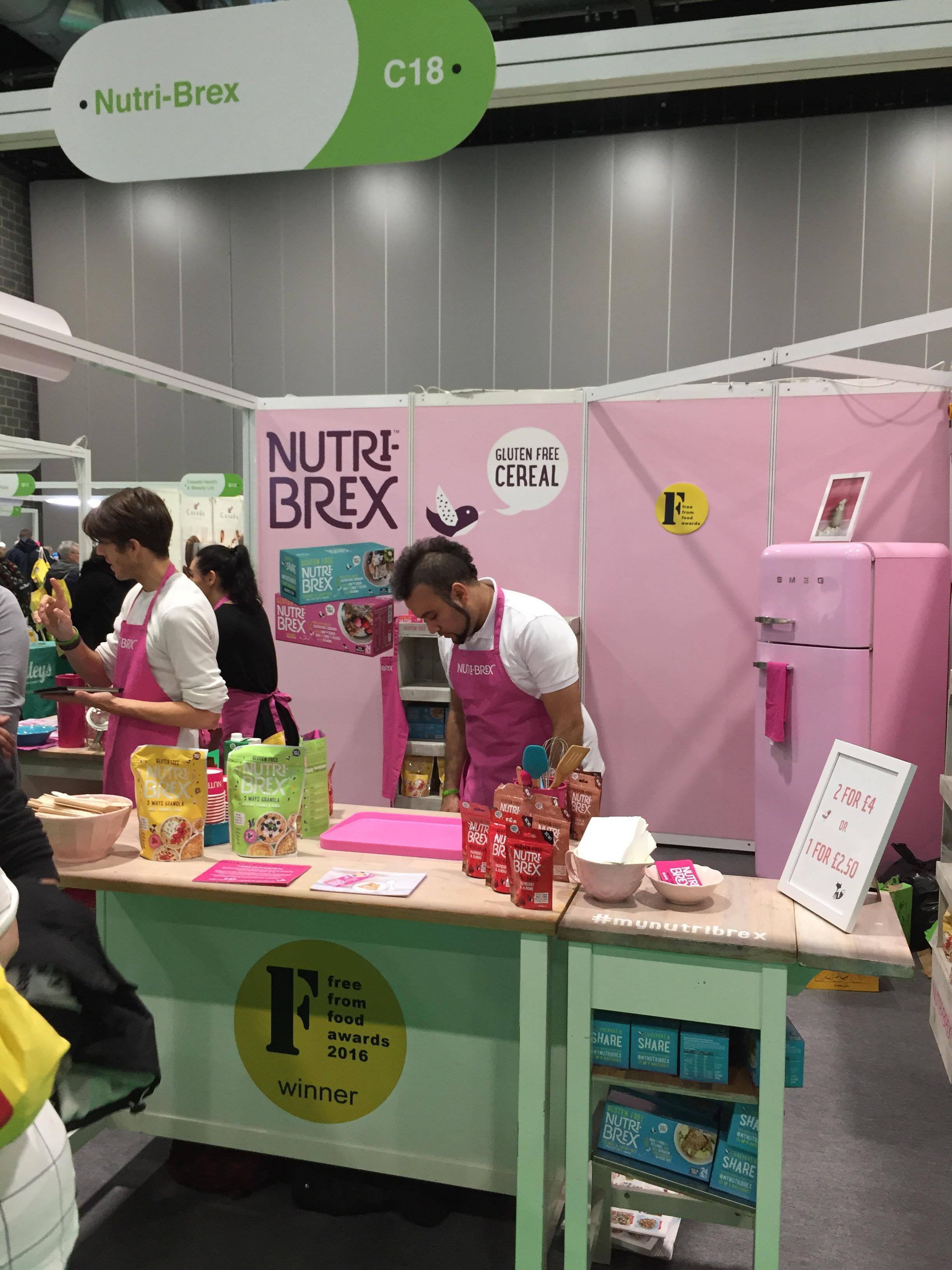 Lovely dairy free, gluten free, veggie and vegan breakfast food. Have to say I was super chuffed Nutri-Brex were giving away bags of their new 5-ways granola – I can definitely think of a few ways to use it. I somehow bagged four bags as one of the show reps asked for me to pose with one, score! I've only ever tried the 'Weetabix' alternatives with sorghum, which I love, so I'll be sharing my thoughts on these in a future post.
Sweet Freedom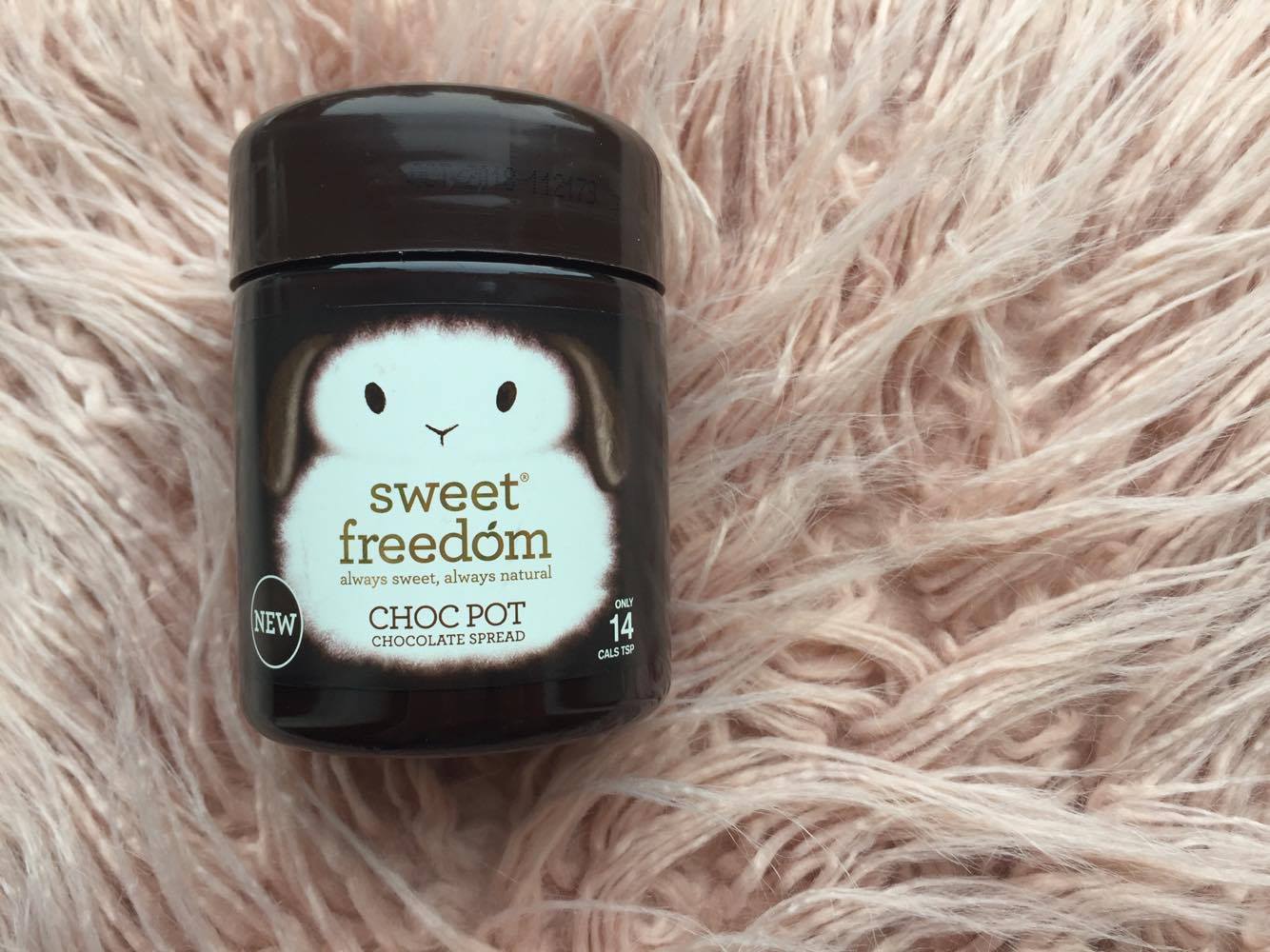 I discovered Sweet Freedom's Choc Shots by accident when I was craving something indulgent but didn't want the dairy bloat – so my veggie housemate kindly gave me some. Little did I know (until I went to the free-from show) that this gluten-free brand have all kinds of other products: fruit syrups for baking, drizzling and sweetening, choc shakes for making milkshakes and a new chocolate spread that I now have in my cupboard to try. All of the products are between 12 to 14 calories, vegan, gluten-free, and made without any chemical crap. Love it.
Isabel's Free From
The queen of gravy! I've used Isabel's Free From gravy granules for a long time now and it's the best I've tried that's gluten-free, dairy-free and yeast-free too. It's not only gravy they do well – Isabel's have a DOUGH BALL MIX! Still need to whip some up. Pizza base mix, batter mix, Yorkshire pudding mix, and a veggie-based Gluten Free Baking Fix (to keep those free-from pastries and cakes together for longer) are also in the range. The gluten-free brand also uses sustainable palm oil, so no poor orangutans lose their homes from deforestation – another reason to choose Isabel's.
Andrew James & Middleton Food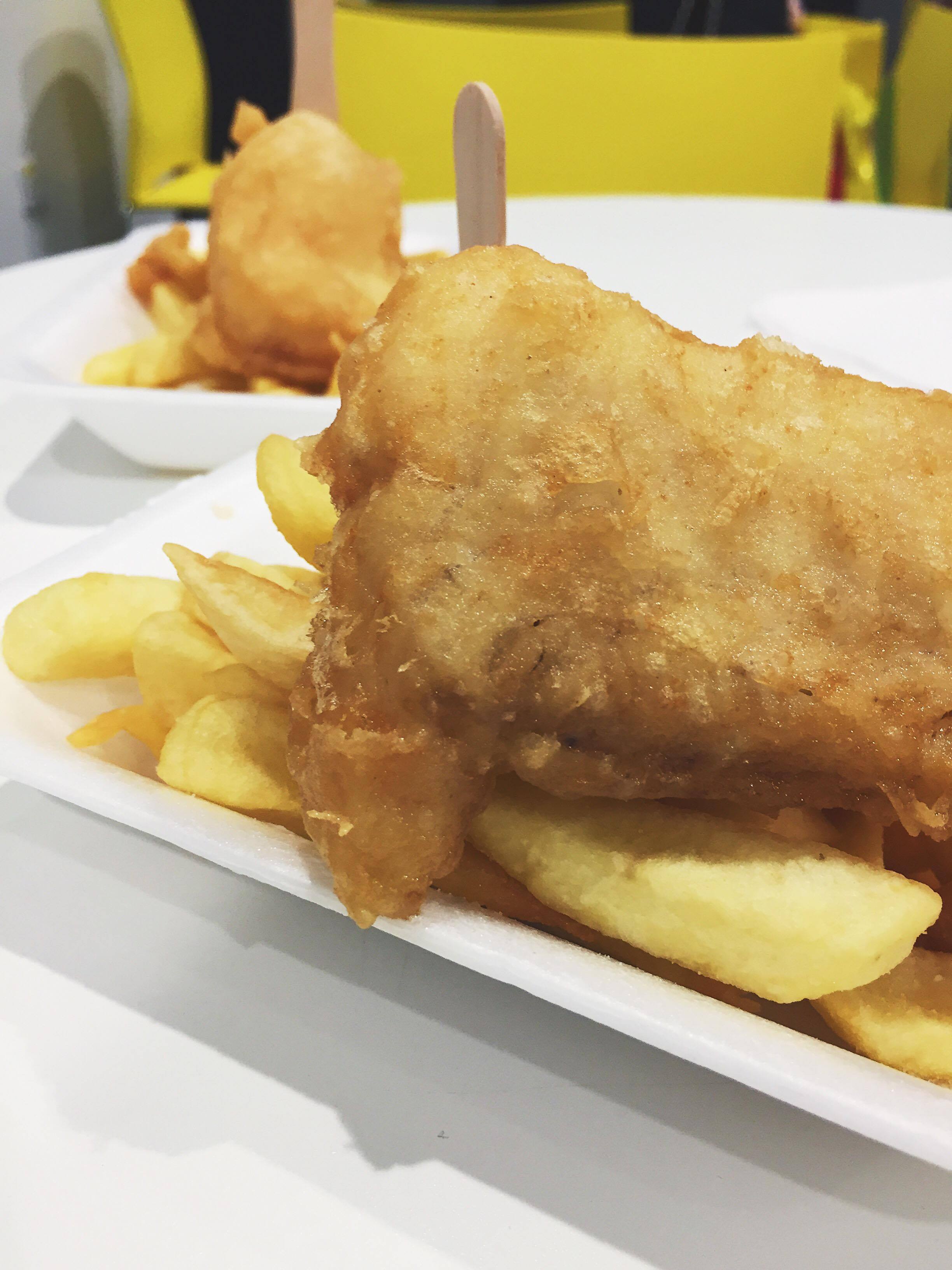 Anyone who follows me on Instagram or Twitter will know how much I was buzzing my chops off at this gluten-free brand. Mainly due to the fact they were lashing out gluten-free fish and chips at the show – GODS. Andrew James are based in the north-east, working with manufacturers Middleton Food to create a stunning range of mixes: go ahead and whip up scones, sponges, muffins, brownies, cookies, doughnuts, batters and breads. It's five for £20 on the site at the moment.
When a family-run business originates from three generations of coeliacs, you can be fairly confident they'll know their stuff. Thornleys create sauce mixes in lightweight, powdered packets, ranging from spaghetti carbonara and chilli con carne recipe mixes to parsley sauce and cheddar cheese mixes. I love this healthier alternative to convenient food. While Schwartz mixes in supermarkets make for undeniably easy dinners, what they're missing is good honest natural ingredients without MSG, colours or additives. That's what Thornleys bring to the table – you can check out their stockists or buy direct on their website.
KOKO Dairy Free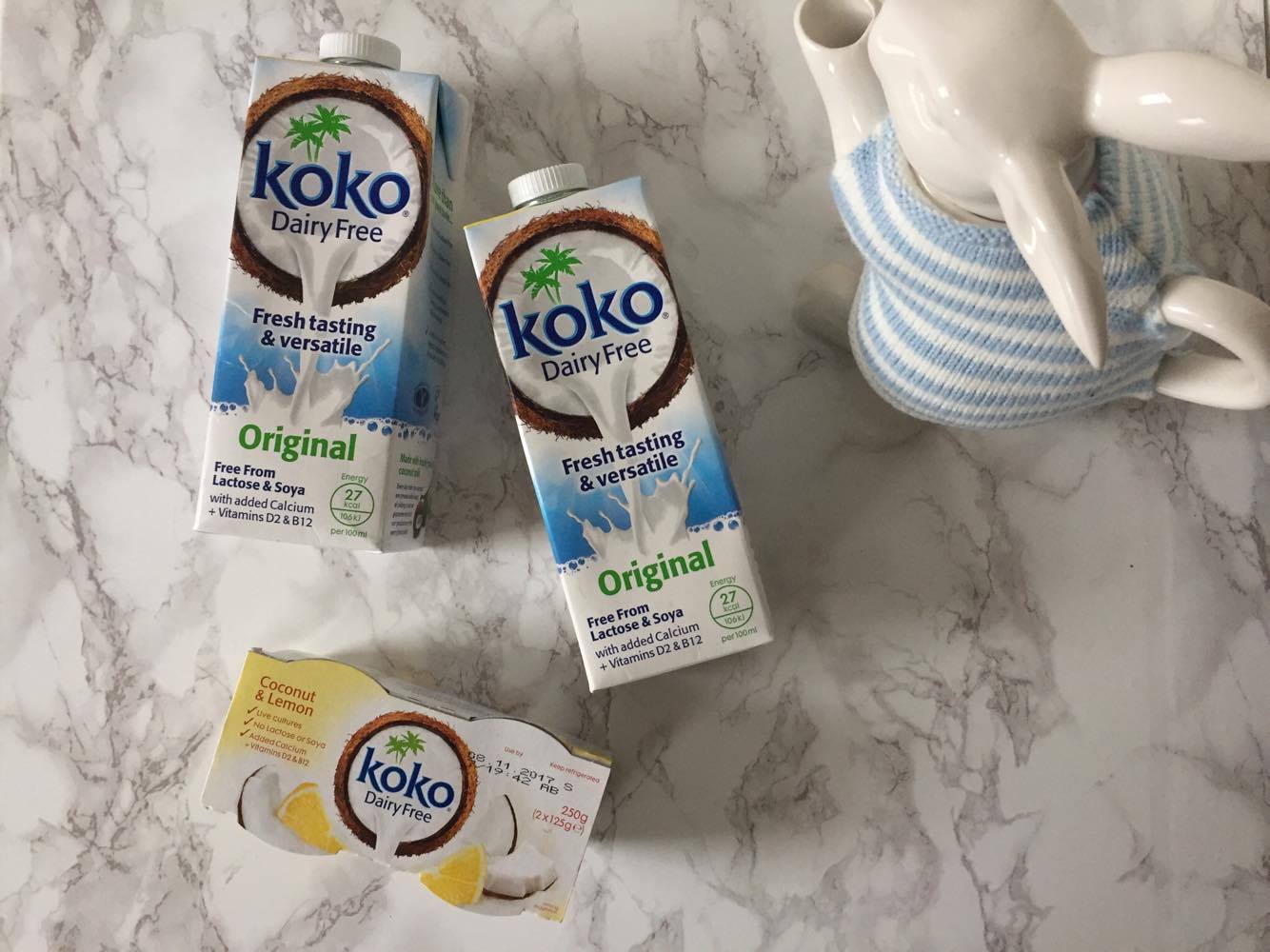 Lovely coconutty goodness. I've been using KOKO products daily for a while now, after a long process of sampling different dairy-free milks in porridge, coffee, cereal and baking. These guys put the larger dairy-free brands to shame – you won't see all the sugar and gums used in many milks and spreads from KOKO, which is a massive selling point for me. Was lovely to chat to the team at the allergy buy a couple of milk cartons for a quid each.
The Yoghurt Pot
Definitely the healthiest stall on the block – The Yoghurt Pot shined out (quite literally, with impeccably polished apples) among the big gluten-free brands. The concept is simple – hand-picked fruit and veg locally sourced from Lancashire fields then delivered to your door. Orders come with free step-by-step recipes for soups and smoothies, starting at £10 for a mixed box. No one likes lugging heavy shopping bags full of spuds and onions, so I for one am resolutely in favour of these guys.
Free From Italy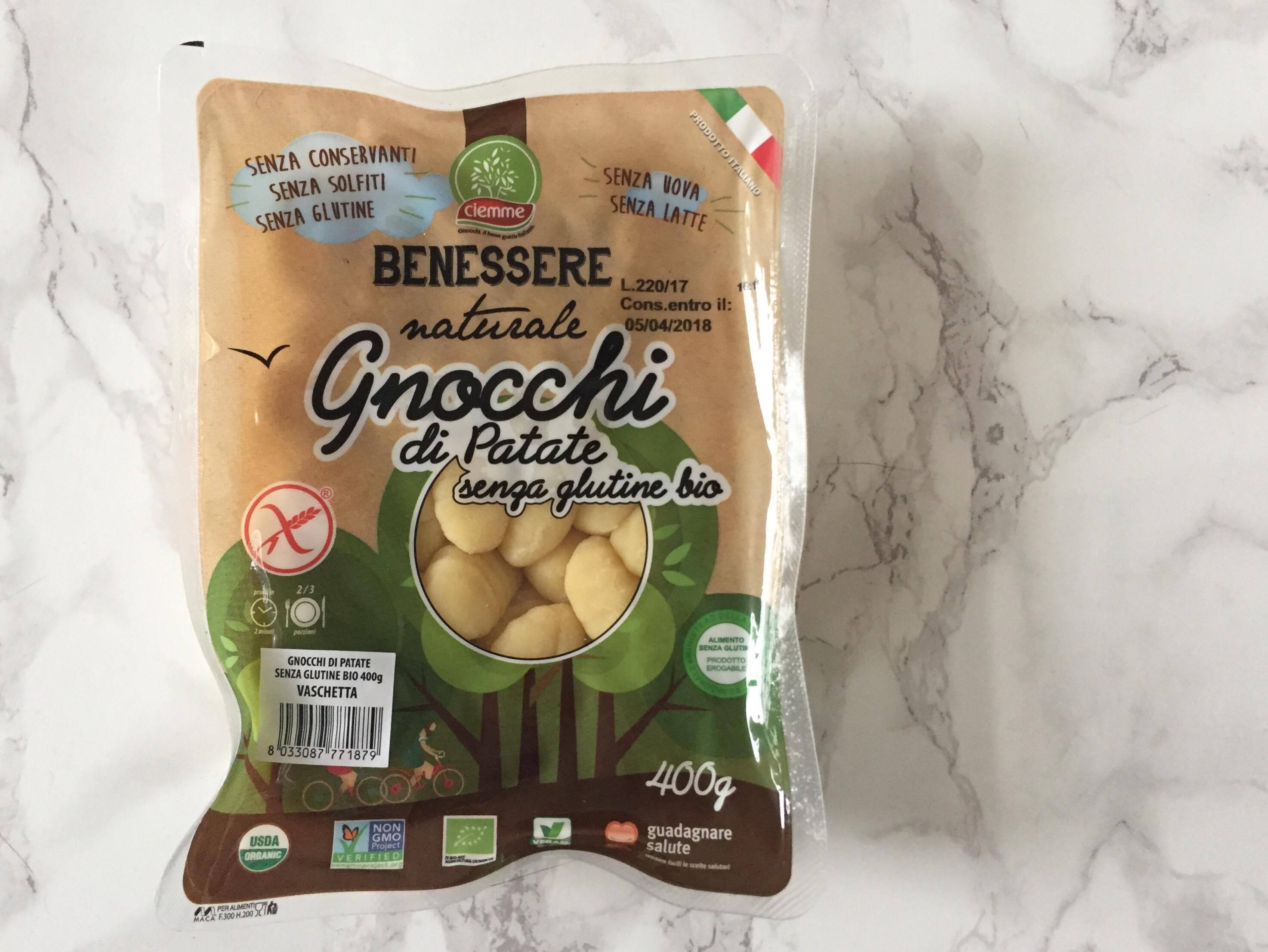 I've said it before and I'll say it again – Italians know their stuff when it comes to cooking for coeliacs. Free From Italy were at the allergy show, so I had to buy some of their gnocchi. I bloody love gnocchi. You can buy lots of their products from Holland and Barrett online, including a bechamel sauce free from all 14 prescribed allergens! I also spied a dairy free pesto on the day. Wonderful.
FlapJacked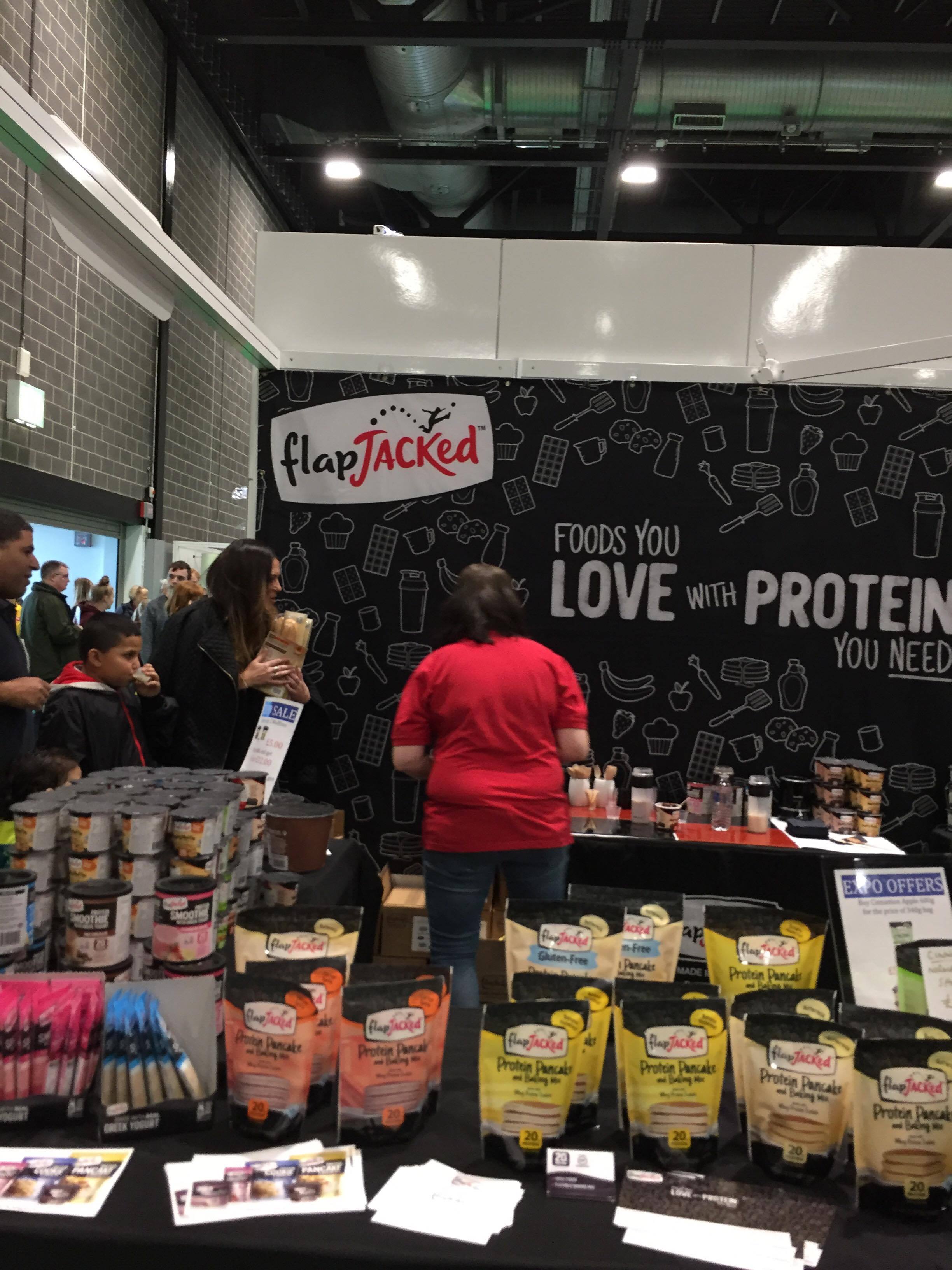 Gym bunnies are going to love this one. Not everything is gluten-free, but coeliacs can take safely whip up FlapJacked Mighty Muffins from a protein-packed, high-fiber mix with added probiotics. All you need to do is add water and microwave for 35 seconds – easy work breakfast! The Buttermilk Pancake and Baking mix is also gluten-free, with up to 40% more protein and up to 20% less carbs than other pancake mixes on the market.
The Gluten Free Kitchen
No gluten. No wheat. No dairy. No egg. No soya. This dedicated free-from bakery based in Yorkshire have spent hours crafting delicious recipes – newest in the range include chocolate tarts, custard tarts and a vegan apple crumble. Find them in some Waitrose stores, indie outlets and some National Trust properties, or buy online at The Gluten Free Kitchen. It's worth knowing that the gluten-free brand have won awards for its oven crust chicken & bacon pie – so that's one to add in double figures to your basket.
Alive Biome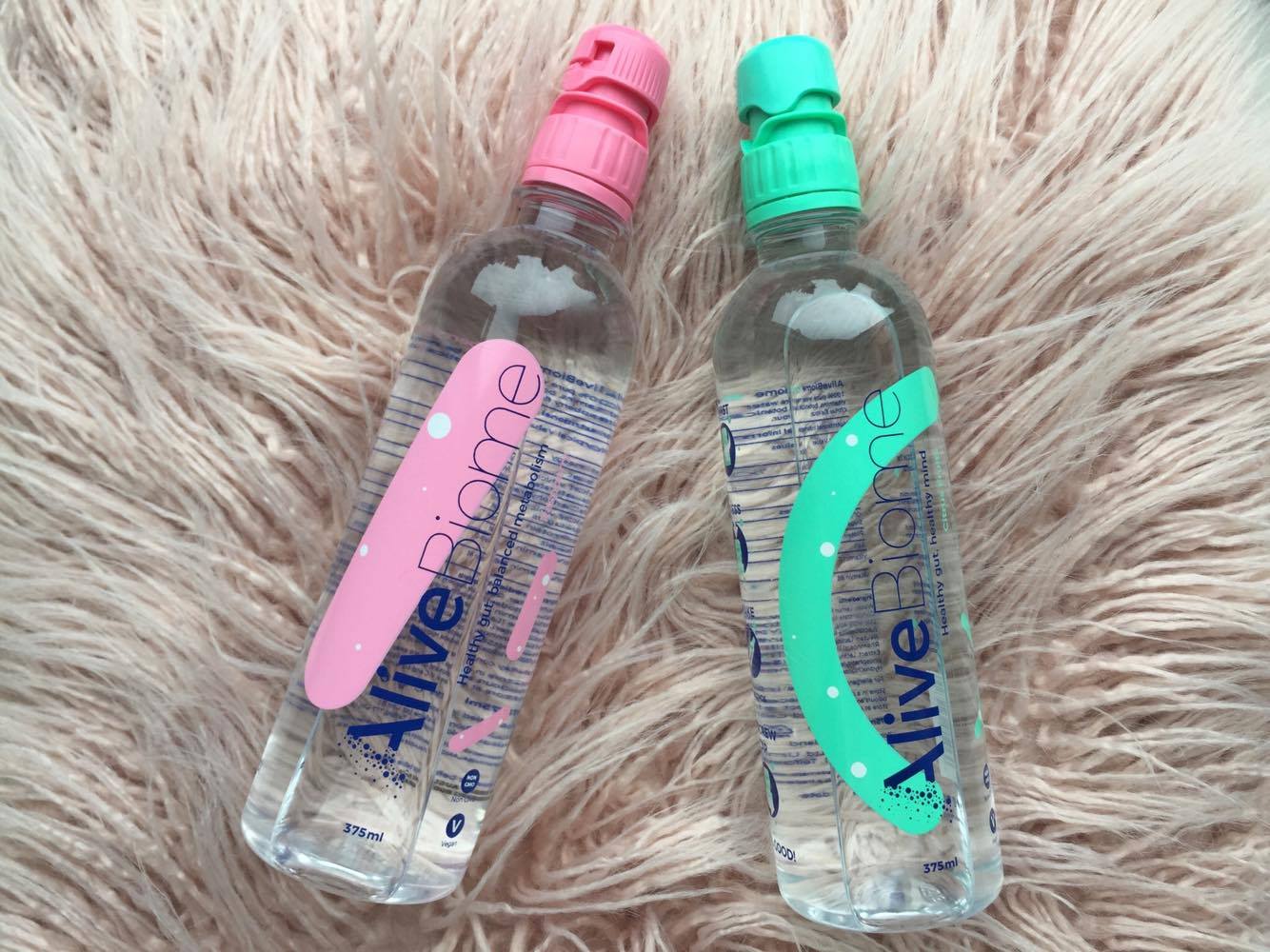 I think I'll be doing another little post on this brand as the idea sounds great. Alive Biome is basically 100% pure water, with a twist. In the bottle's airtight cap you'll find a load of vitamins, antioxidants, high-quality probiotics and natural flavours. Simply press the cap and shake the gut-loving goodness into your drink. The citrus flavour is probably my favourite and it's such an easy way to get 10 billion live cultures into your tum. Watch out for these guys in health food eateries like Pret in the future.
Greens
In 1988, Europe was devoid of gluten-free beer. So entrepreneur Derek Green joined forces with a Belgian brewing professor and launched naturally gluten free beer made from alternative grains to barley. In 2008, the professor began extracting gluten from conventional beers – and everything from crispy, light lagers to rich dark ales have been possible to drink for coeliacs since. Greens is a multi-award-winning brewery I'd highly recommend – primarily the naturally gluten-free beers, such as the amber ale made from buckwheat, millet, sorghum and brown rice.
Brass Castle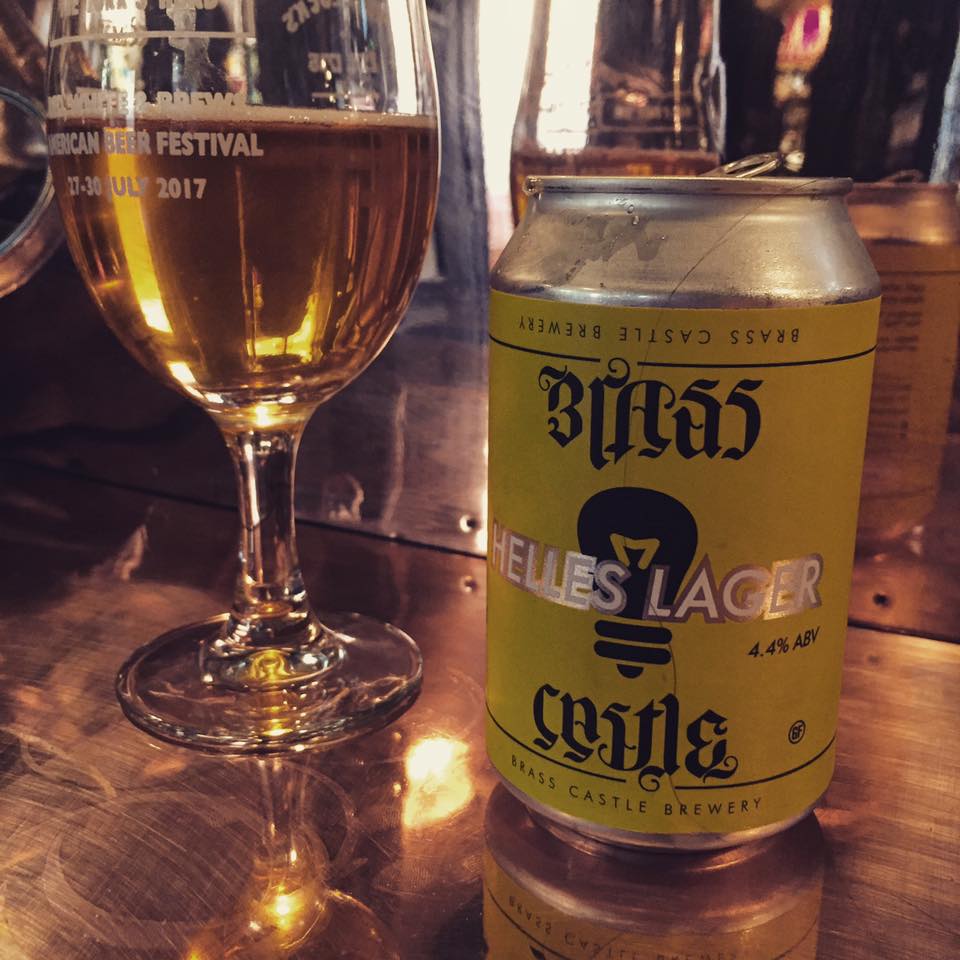 Was great to see the lovely lads from Brass Castle were at the allergy show. I first discovered this brewery a few years ago, when I met the owner in Brew York, a fab little tap room within York's walls. Helle's was the first gluten-free lager I've ever had on tap and I'll never forget it. Since then, I've discovered more of their beers gluten-free: vanilla porter Bad Kitty, Indian pale ale Sunshine are both available on the website and stockists.
I'd totally recommend checking these gluten-free brands out and heading to an allergy & free from show in the future – having so many people clued up on allergy eating in the same place is a wonderfully welcoming place for a coeliac to be. And did I mention the gluten-free fish and chips? 😉
---
---