Vegan & gluten-free Cornettos due to hit the UK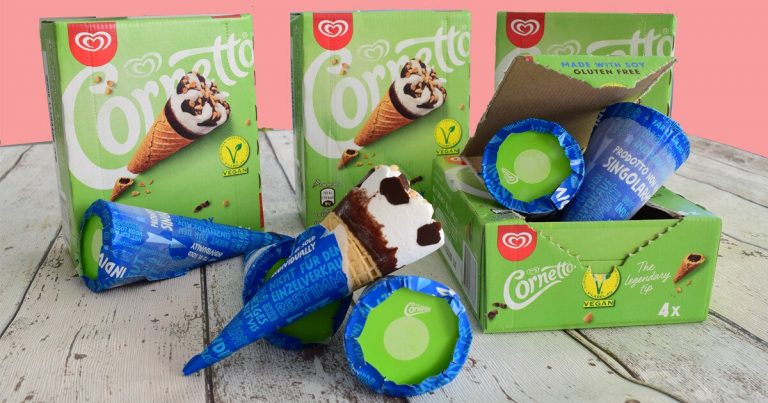 Just one Cornettooooooo! It's gluten-freeeee! Well it is now. And you can (kind of) thank PETA.
I'm delighted to confirm the animal rights charity has just announced that Cornetto is bringing its dairy-free, gluten-free ice cream to good old Blighty, due to be released in February at Sainsbury's.
Gluten-free Cornetto: From Italy to the UK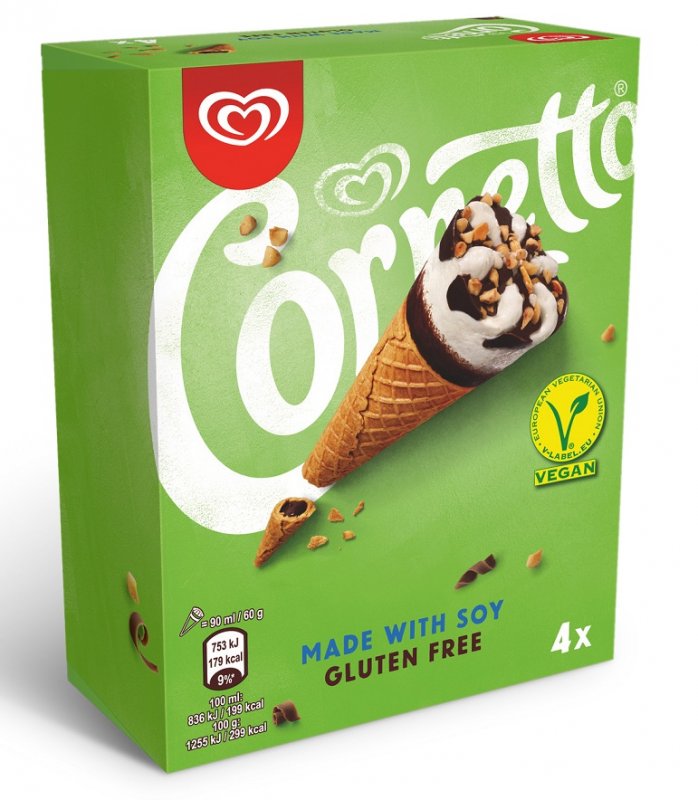 When the brand released its vegan gluten-free Cornetto in Italy last year, PETA raised a 'polite petition' asking for Cornetto to bring this creamy treat to our little island. Due to popularity in Italy and growing demand from Brits, our prayers have been answered. #Blessed.
Expect soya ice cream, topped with nuts and more vegan chocolate, in a gluten-free cone dipped in dark chocolate. Whether you're coeliac, gluten-free, dairy-free, vegan or just an eater-of-all-the-ice-creams, it's damn wonderful news.
Now all we need is that big yellow thing in the sky to show up again, so we can all drape ourselves across garden furniture with dairy-free joy shoved into our faces.
The rise and rise of veganism
As veganism grows, so do fantastic products like this that make the transition easier for everyone (especially people who have dietary restrictions already).
Baileys now has a vegan version, IKEA are doing vegan meatballs, Ben & Jerry's are unstoppable with its non-dairy launches, there are more and more vegan meal options at chain restaurants. You can now buy tofu and soya milk on the high street like it's been there forever. Even Jeremy Corbyn is dabbling in veganism now. And now this.
What a time to be alive.
While you're waiting (because let's face it, we're all hankering a slurp on a nice cone right now), try these bad boys from Morrisons (4U Free From cones) or Tesco's own-brand Strawberry and Vanilla Cones.
Anyone tried these on a recent trip to Italy? Do let me know what you think, you jammy devils you.
Image credit: PETA
---
---