Wild about Wildcraft: Dream gluten-free bakery in Leeds
It's rare for me to feel enthusiastic about pastry. Long gone are my beloved Costa chocolate twists. And those melt-in-the-mouth baklavas from my old local bakery (Ciao Ciao in Durham, a must-try for any gluten-eaters reading this) are dreams now as flakey as the delicate filo they're made up of.
But, god damn it, my dough-less whinging rights are out the window now. I've cast aside the world's smallest violin, because I've found a gluten-free bakery in Leeds that puts so much back on the table. Beautifully baked breads, bagels and focaccia. Sticky cinnamon danish delights. Lip-smacking doughnuts, so jam-packed they leave you woozy just looking at them. A rainbow of whoopie pies in every flavour imaginable. Quiches, pies, samosas – you name it. At Wildcraft Bakery, the world is still rich and messy and sticky and sweet and fluffy and full of flavour.
It's not only gluten that's omitted from the bakery. Lots of products are vegan, vegetarian, sugar-free and allergen conscious too.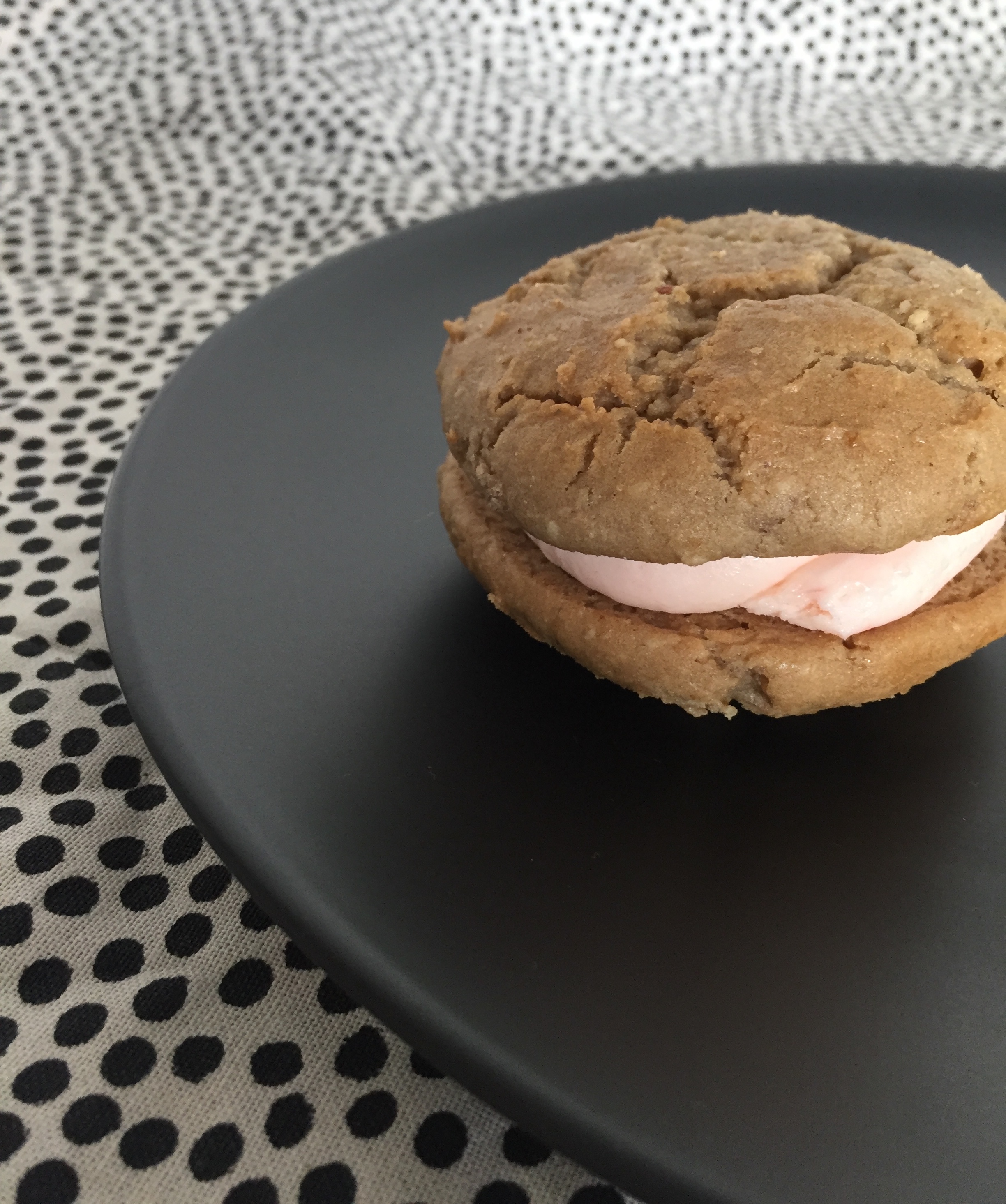 But hang on for one cream-stuffing moment – I know what you're thinking. I've tried a few cakes, breads and biscuits from gluten-free bakeries in the past and while I was oh-so-grateful for the offerings, they just weren't the same. I've had pasties so dry they were competing with Jimmy Carr's jokes. Loaves so holey you'd think a small army of moles with machine guns had set up camp in there.
This is not the case with Wildcraft. I met queen baker and fellow coeliac Mina Said-Allsopp at a gluten-free fair in Leeds this weekend and she's not only a gluten dodger herself, she's spent years mastering her craft without the standard ingredients.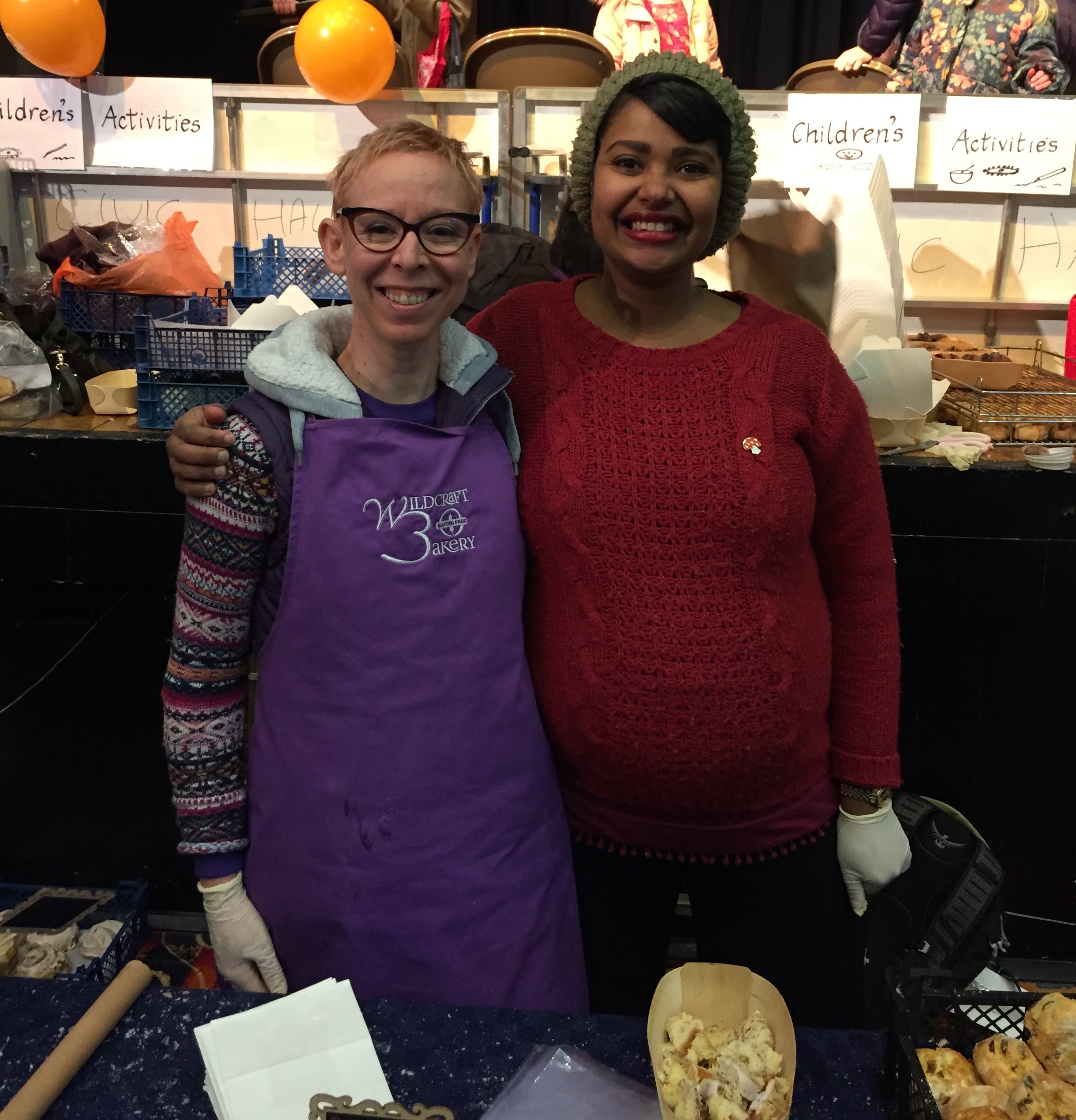 How she manages to bake them so devilishly moreish without gluten (and often dairy, egg or sugar) is nothing short of wizardry. So BOY did she make my day when she told me she'd tried my mam's gluten-free vegan lemon cupcake recipe – and loved it.
If I may blow my own trumpet further (screw it, I'm bringing out all the full fanfare) she also said she was "always dubious of recipes which claim they're the world's best" (this title may have been an slight exaggeration on my behalf), but this one truly was brilliant. She's used it as a base for other creations such as marble cake, too. I'll take that testimonial and strap a rocket to it – well done Mama C.
Mina is also a professional forager. Which is as cool as it sounds – she uses seasonal wild herbs, spices, flowers, fruits, nuts and berries in her gluten-free bakery (nettle and sherbet lemon whoopie pies, anyone?). So as these cold evenings creak into warmer days, expect to see her free-from offerings adapt to the whims of nature too.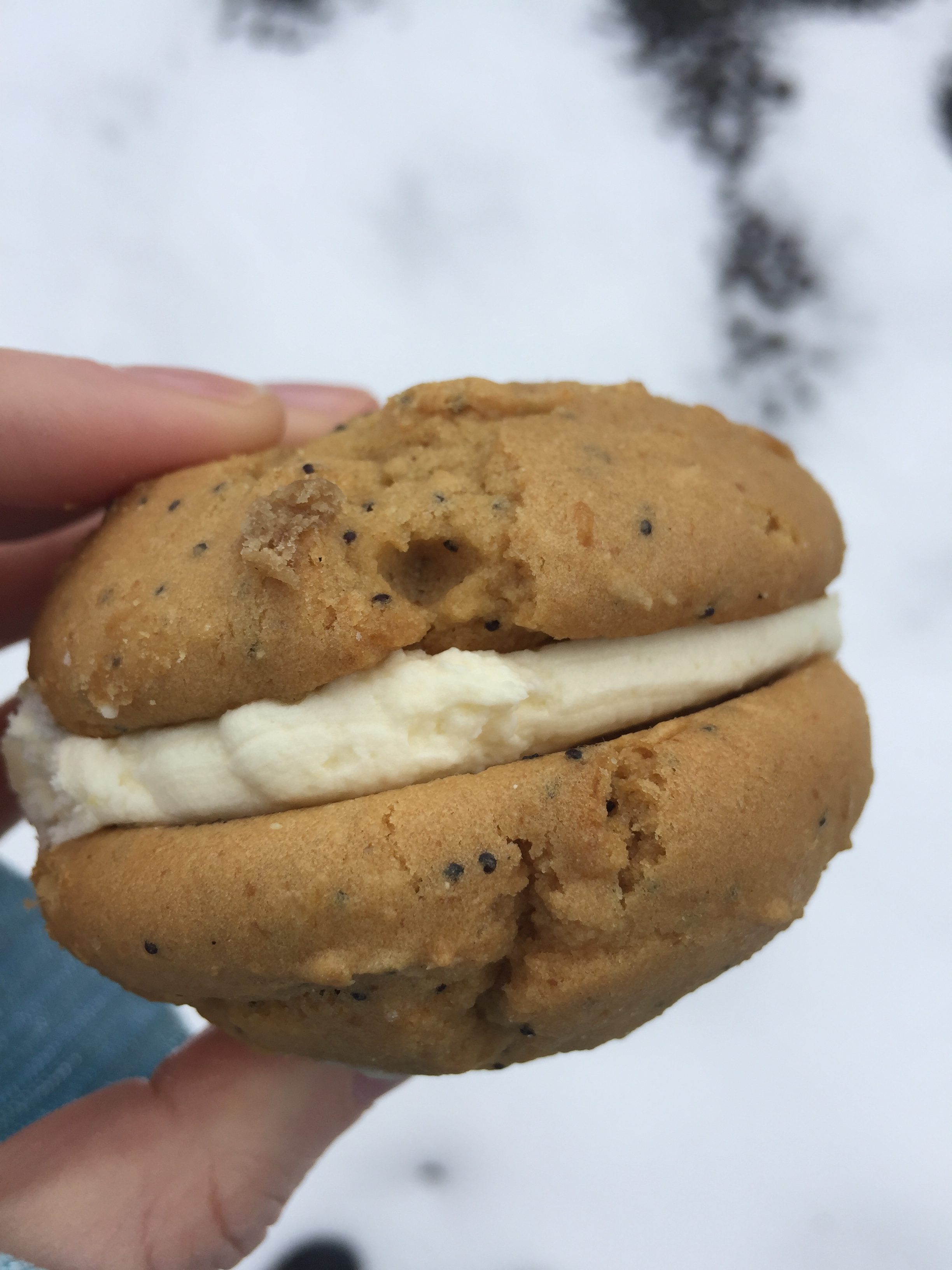 Where to find Wildcraft: the dream gluten-free bakery in Leeds
Long enough have I gushed! You can find Wildcraft Gluten Free Bakery offerings at their base in Leeds – 13 Penraevon Industrial Estate, Penraevon Avenue, Leeds LS7 2AW, to be precise. They're also at Kirkstall Abbey deli market on the last weekend of every month. Alternatively, you'll find a few stockists dotted about Yorkshire. Enquire about deliveries or cake orders here.
If you do try them out (which I'd obviously thoroughly recommend, even if you can eat gluten), let me know what you think. With a deluge of gluten-free bakeries popping up around London, it's brilliant to see talent like this in the north. And I do believe it's worth shouting about. Thanks for the treats, wonderful women of Wildcraft – I'm coming for your doughnuts next!
---
---