Lunch on the run? Boots Meal Deals go gluten-free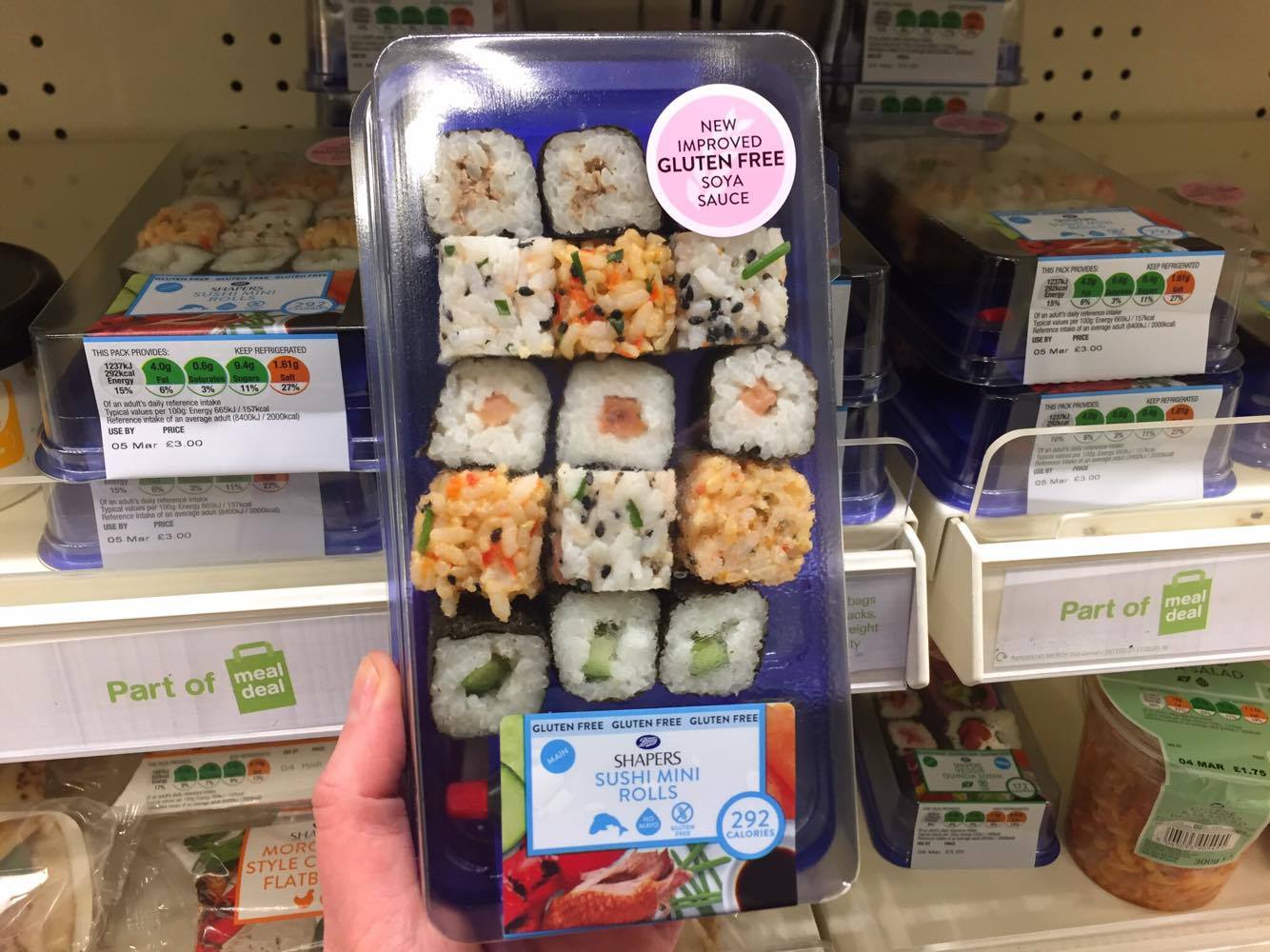 It's so easy living with coeliac disease; so ridiculously easy eating gluten free…
…when everybody else in the world does it too.
But guess what? Slowly but surely, gluten free-aks are winning the war. More and more big companies are hopping on the coeliac wagon – and each one that does is another glorious victory, another step towards normality for those who have no choice but to rampantly avoid gluten.
If you want to be completely and utterly boffin-ed out on safe gluten free finds, I'm your girl. Though I tend to reign in the intricacies of coeliac disease at say, the pub (for fear of being 'that' boring sod who only ever talks about health food), I will happily indulge anyone who listens on my latest gluten free conquests.
This week I've announced THEE most exciting news to my family, friends, boyfriend, housemates, workmates, even an Uber driver:
BOOTS DO GLUTEN BLOODY FREE MEAL DEALS.
Take a second to digest that scrummy news. Why is it so glorious? Firstly, because it's another huge corporation to cater for us – meaning more safe options guaranteed when visiting different cities around the UK and even in airports. Secondly, because Boots are the holy grail of meal deals. And thirdly, a gluten free lunch can often cost three times the price of a standard one (looking at you, Pret prices). I used to have a Boots meal deal for lunch all the time before I knew I had coeliac disease, because they're quite basically legendary.
£3.39 for a main, snack and a drink. In an age of expensive gluten free dining, Boots meal deal is the hero we coeliacs need right now.
As well as sandwiches, the BIG news is that they've made their sushi gluten free. I'd given up even checking shop-bought sushi, since most places bind the rice together with wheat starch, not to mention the potential cross contamination risk from the tubes of soy sauce.
But here they are.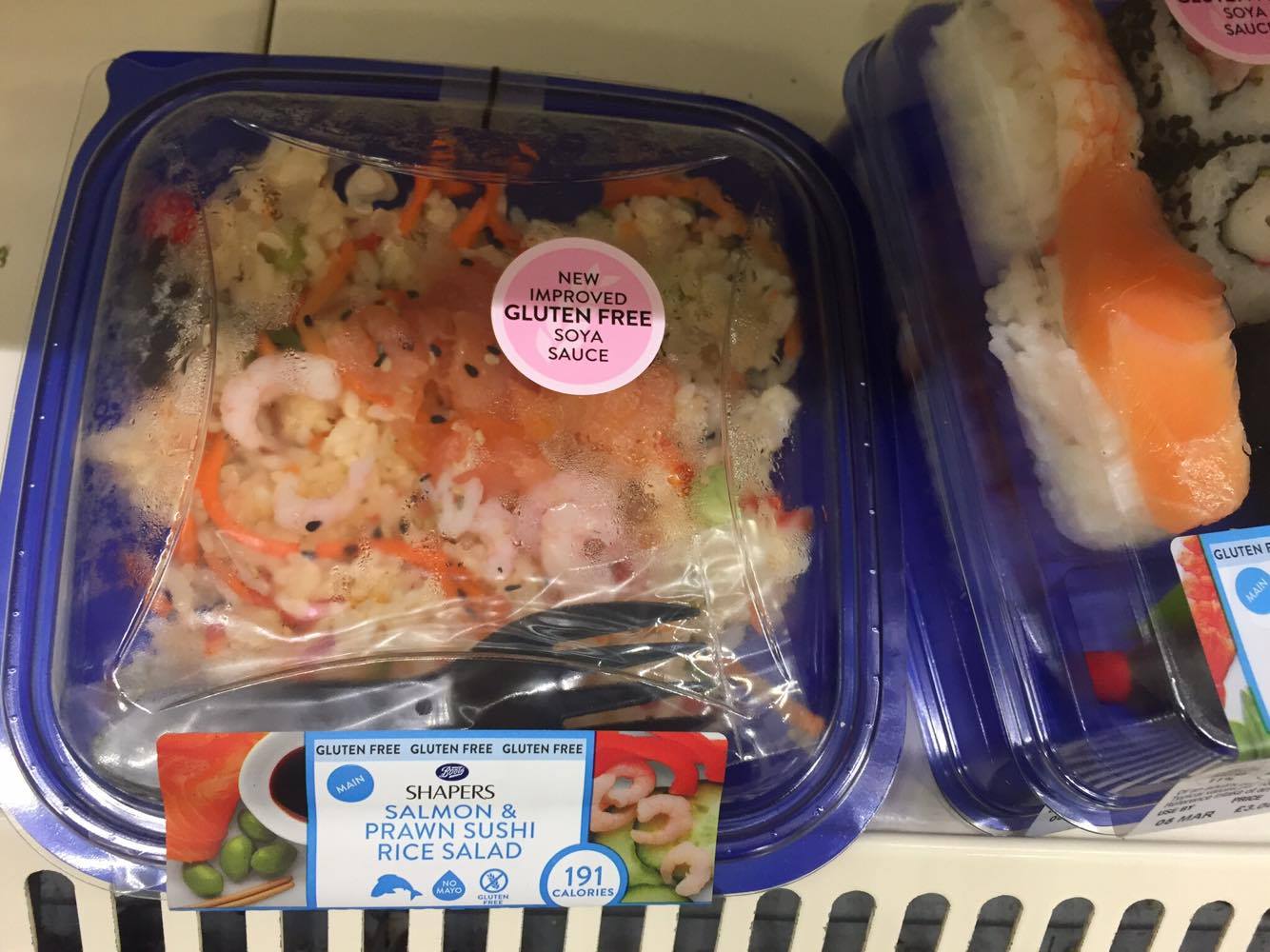 I've tried the sushi mini rolls and they're perfect if you're intolerant to dairy and eggs, too. Here are the ingredients: (plums?)
Now I'm not one to count calories, but this packet is under 300 calories and its surprisingly filling. If you go to Boots later on in the day, you'll often find them with 'eat me quick' reduced stickers on – I've been twice now and got sushi for a quid (score). But if not, you've got the beauty of the £3.39 meal deal to fall back on. Grab the swankiest drink and gluten free snack you can find and strut out of Boots knowing that coeliacs are slowly conquering the world.
---
---