Beyond strawberries: Wimbledon ups its game with a gluten-free picnic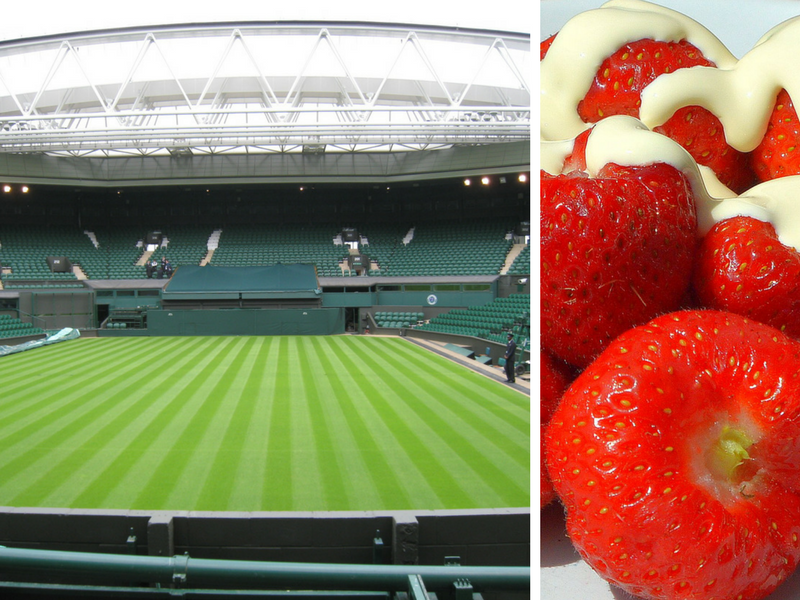 Inequality may still be rife on the court, with Andy Murray speaking out over sexism today. But while the ratio of men to women playing matches remains, shockingly, two-to-one, things have been more positive for the gluten free community this year. For coeliacs, the news is probably more exciting than that of our victorious heroine, Johanna Konta.
Luckily, the strawberries-and-cream meets Pimms combo is naturally gluten free. But heading anywhere for longer than half a day often means making a coeliac-friendly pack up. Even if a place says it's gluten free, you often can't suss out cross contamination risks until you're there.
This year, chefs from the All England Club kitchens have knocked up a right treat – a fabulously posh picnic that not only uses delicacies of artisan quality, they're gluten free, too. Here's what's packed:
Salmon mouse in a cup of sliced smoked salmon
Goats cheese & red pepper quiche
Three salamis: pink peppercorn, seaweed & cider, Cornish fennel
Super summer quinoa salad with tahini dressing
Cracked black pepper oat thins
Kentish strawberries & cream (naturally!)
Handmade gluten-free chocolate brownies
British artisan cheese board
Nairn's gluten free oatcakes
Fig relish
Bottle of wine
2 bottles of Evian mineral water
Now that's a picnic! This all comes in a Wimbledon bag with plates, goblets (for that necessary pinkies-out Instagram shot), knives, forks, spoons and a tablecloth. Saves filling the boot up with 10 thousand Tupperware dishes and half the cutlery drawer.
In 2014, The Coeliac Plate wrote this gluten free at Wimbledon review. While restaurants, cafes and ice cream were available in food courts – with gluten free rolls, scones, salads and even flatbreads on sale – these picnics were a distant dream. There was also risk of cross contamination, according to the guide.
View the new wonderfully posh gluten free menu in full here – there are also a vegetarian and standard menu on FM Catering's site.
---
---