Gluten-free London: Niche restaurant review
Niche is London's first Coeliac UK accredited 100% gluten free restaurant. You know what that means? No need to cross-examine the waiting staff countless times, no need to conduct a risk assessment on every dish on the menu and certainly no need to spend half the meal paranoid.
Just a short walk away from Angel Tube Station in Islington, the cosy venue is easy to reach when you're on the hunt for gluten free food in London. Do book a table before you go – the restaurant was full when we arrived. It's a cosy, intimate space that sits 34 diners, delicately lit with interesting local photography/art on the walls.
On the menu? Proper British comfort food with a modern twist.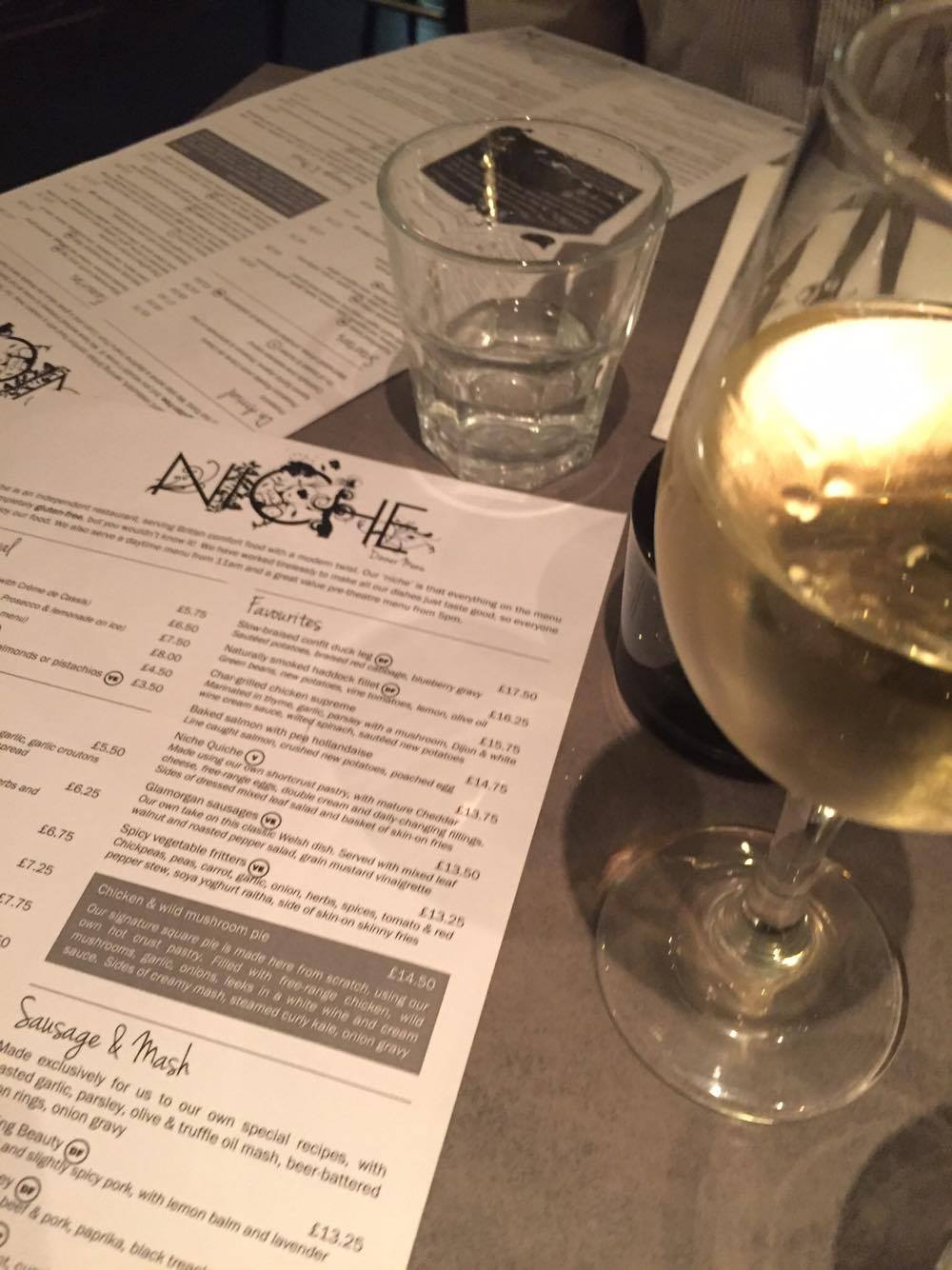 I booked a table for this place a full week before my weekend away. Mainly due to a photo of a gluten free pie I'd seen on the website. Easily swayed, right? Show me a solid pie and nothing but my lizard brain will respond – all rational out the window. This time, my primal instinct was totally right. Get a load of this: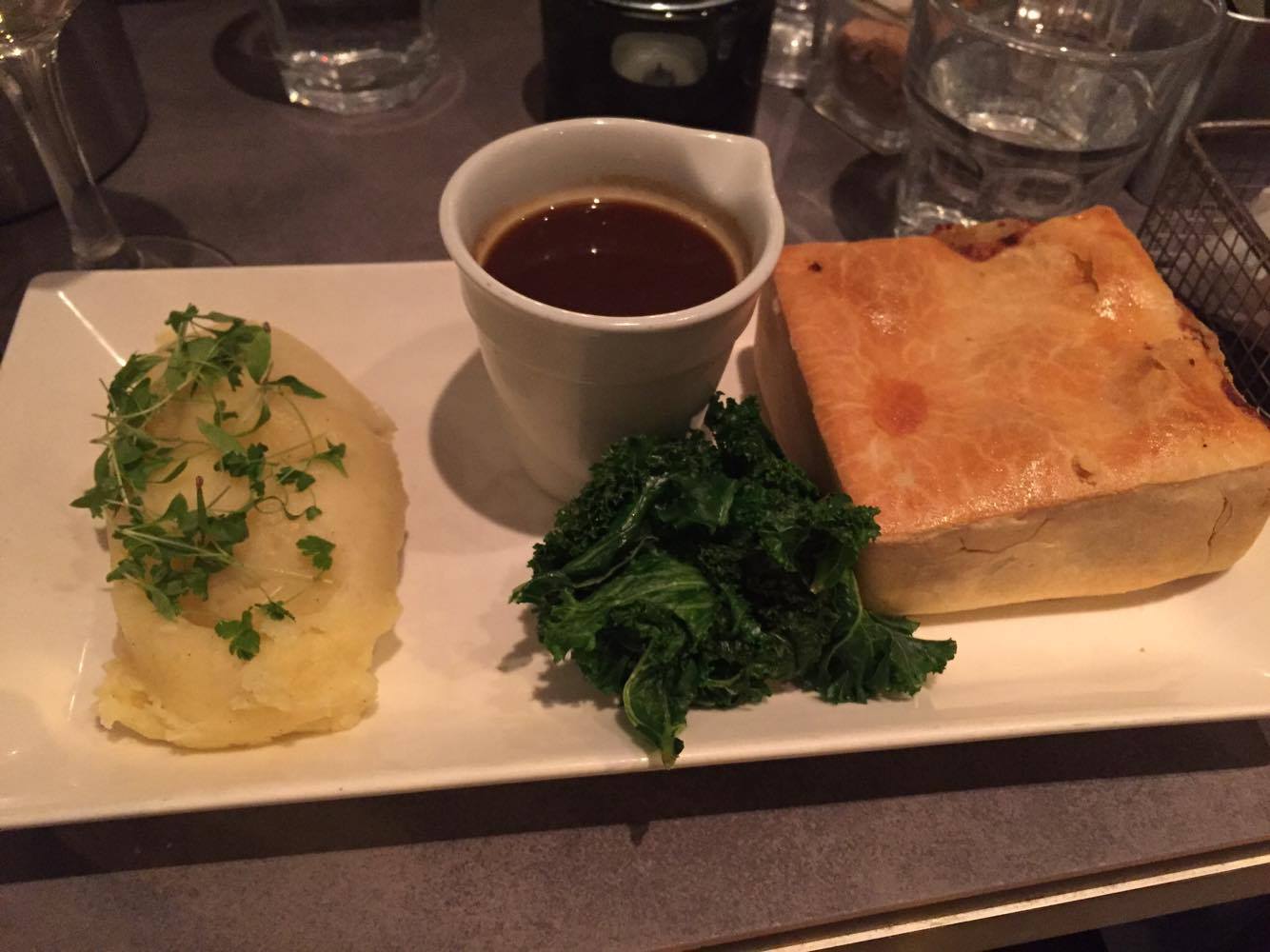 This is Niche's signature chicken and wild mushroom pie, made in the restaurant's kitchen from scratch. I resolutely declared 'this is the best pie I've ever had' multiple times throughout the meal – and I meant it. Inside was a sumptuously sexy medley of free-range chicken, wild mushrooms, garlic, onions and leeks in a white wine and cream sauce. I drizzled the mouth-wateringly rich onion gravy and took the first bite with some beautifully creamed mash and could not stop smiling.
And, AND! I also had beer-battered onion rings for the first time since they played their part in my original diagnosis of coeliac disease years ago. It was worth the wait.
My boyfriend (who is non-coeliac) ordered the 8oz beef burger with smoked streaky bacon, skinny fries and coleslaw. After sampling what we could only describe as an in-flight meal at the Handmade Burger Co (the GF buns come vacuum-packed – perfect for cross-contamination but not-so-perfect for a guy wanting a big juicy burger) this was just what we'd hoped would arrive. I think his faith in gluten free burgers was restored there and then. Look at dat gherkin.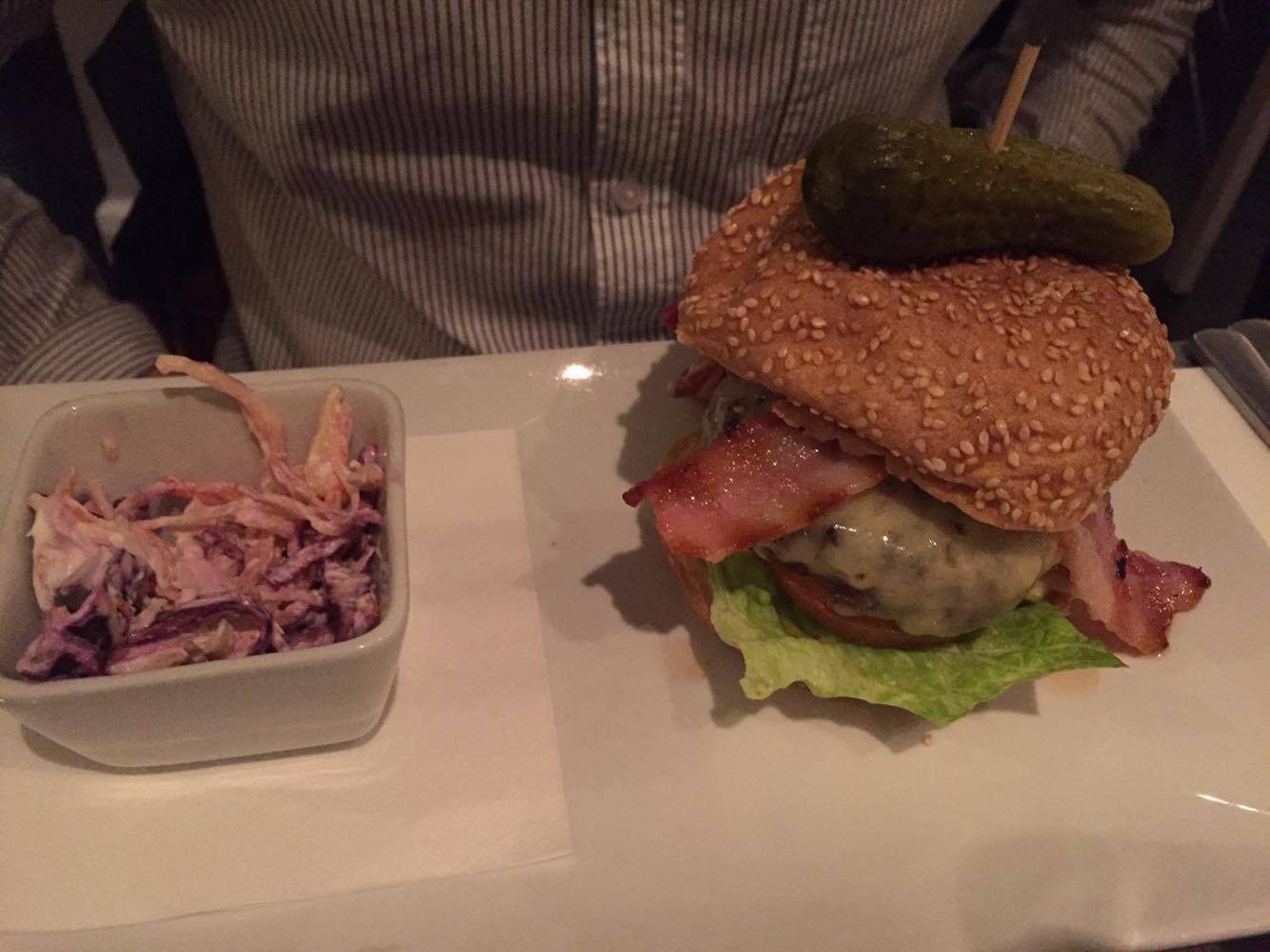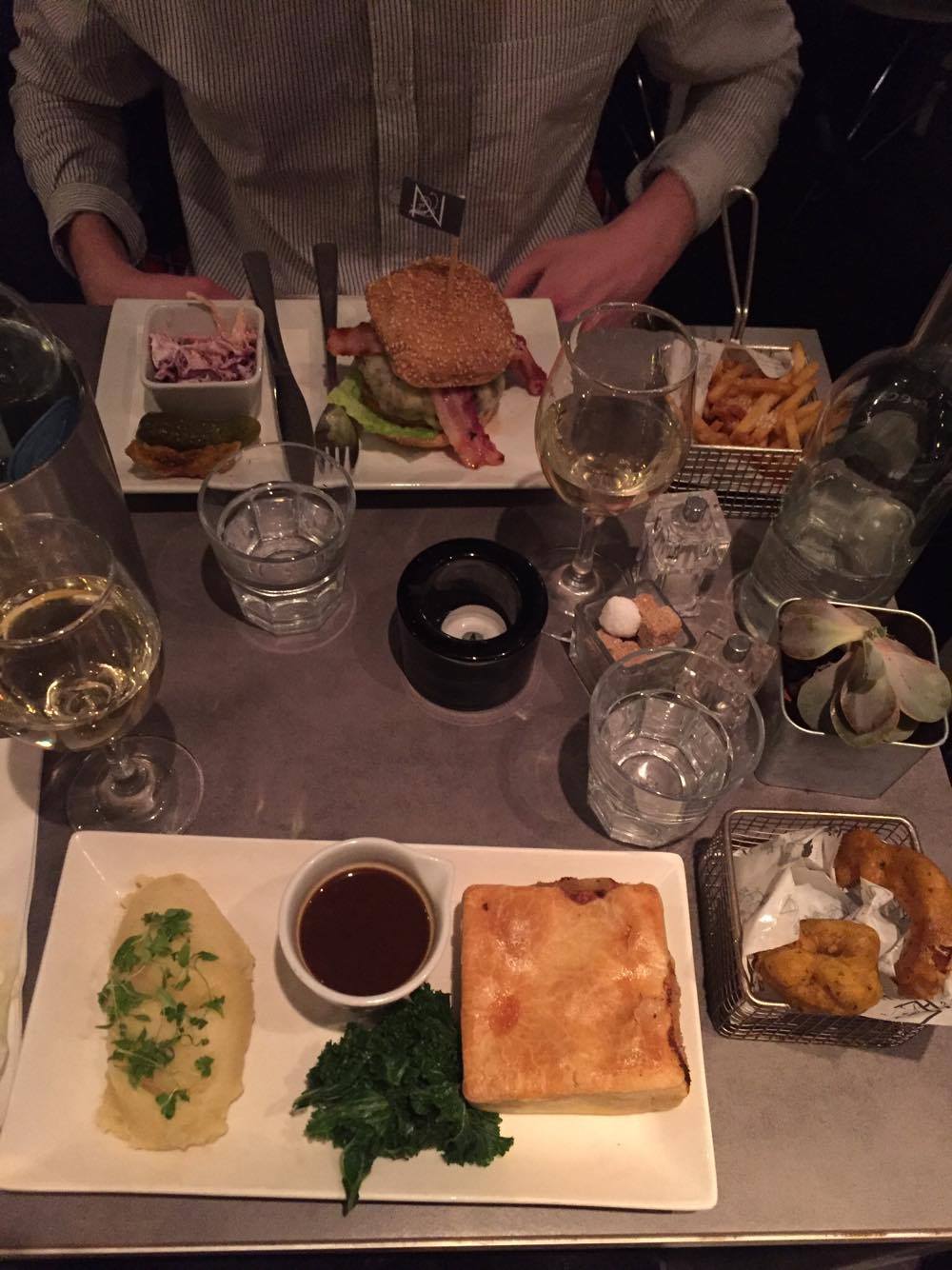 This is the kind of dinner that makes you smile when you think about it afterwards. It was absolutely perfect in every way and would be even if you didn't have coeliac disease. You couldn't tell the difference.
We didn't have any sweet because I was gloriously up to my neck in pie. But the dessert menu was pretty damn tempting. I do think I'd have gone for the white chocolate & peanut butter Blondie or the blueberry cheesecake if I had room. What about you?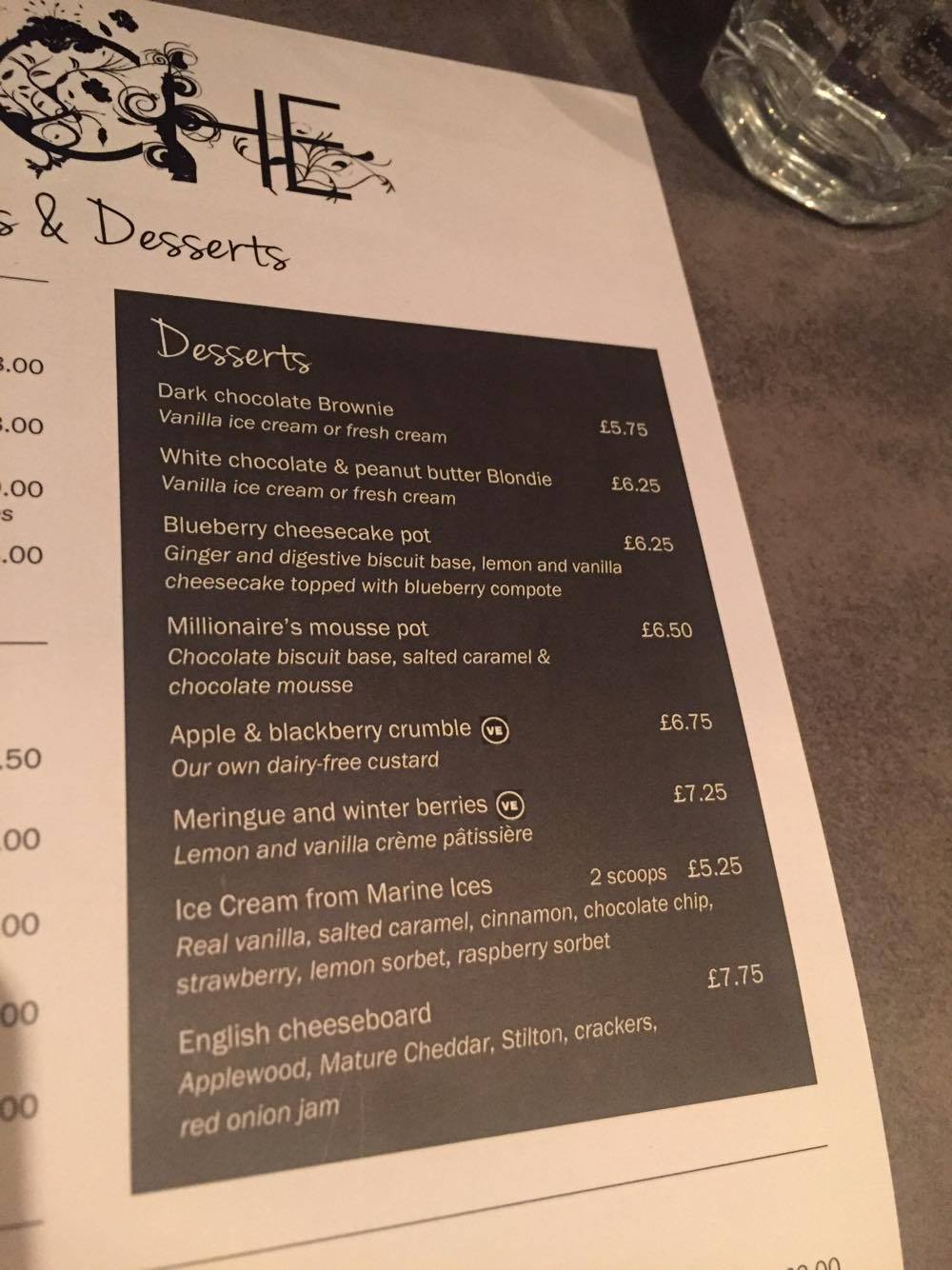 Check out the rest of the menu (which also has dairy free and vegan dishes) and, if you're looking for gluten free places to eat in London, definitely book a table on the Niche website.
---
---