REVIEW: O'Parrucchiano aka 'The Home of Cannelloni' in Sorrento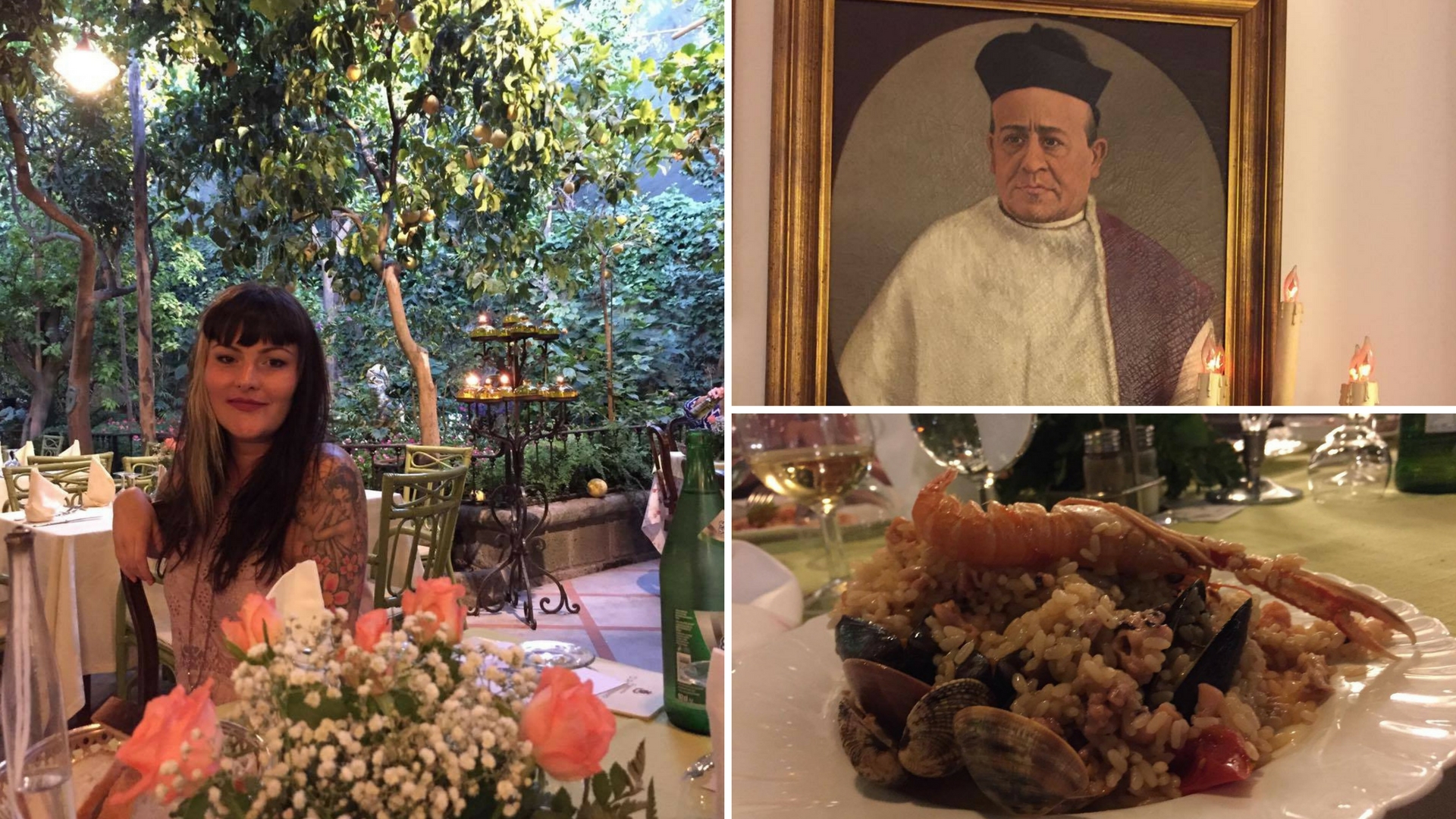 The first thing I noticed about Sorrento was the lemons. Lemon biscuits, lemon soap, lemons embroidered into tea-towels, boozy lemony liqueurs. Lemons, lemons, lemons. Just as James Joyce once said a good puzzle would be to cross Dublin without passing a pub, the same could be said for limoncello shops in Sorrento. You can pretty much get drunk just wandering round, accepting samples (believe me, I've done the research first-hand).
Just when you think you're all lemon-ed out, you step into O'Parrucchiano. Jaws unlatch, hearts melt, souls ignite. Fruit-laden citrus trees fill every corner of this ancient, sprawling restaurant-cum-orchard. It's picture-book Italy; hauntingly beautiful 19th-century charm carefully retained. Branches curl around staircases as you make your way up to the tropical greenery, with its high ceiling, pools of light, and pristine waiting staff gliding past tables of cotton, crystal and petals.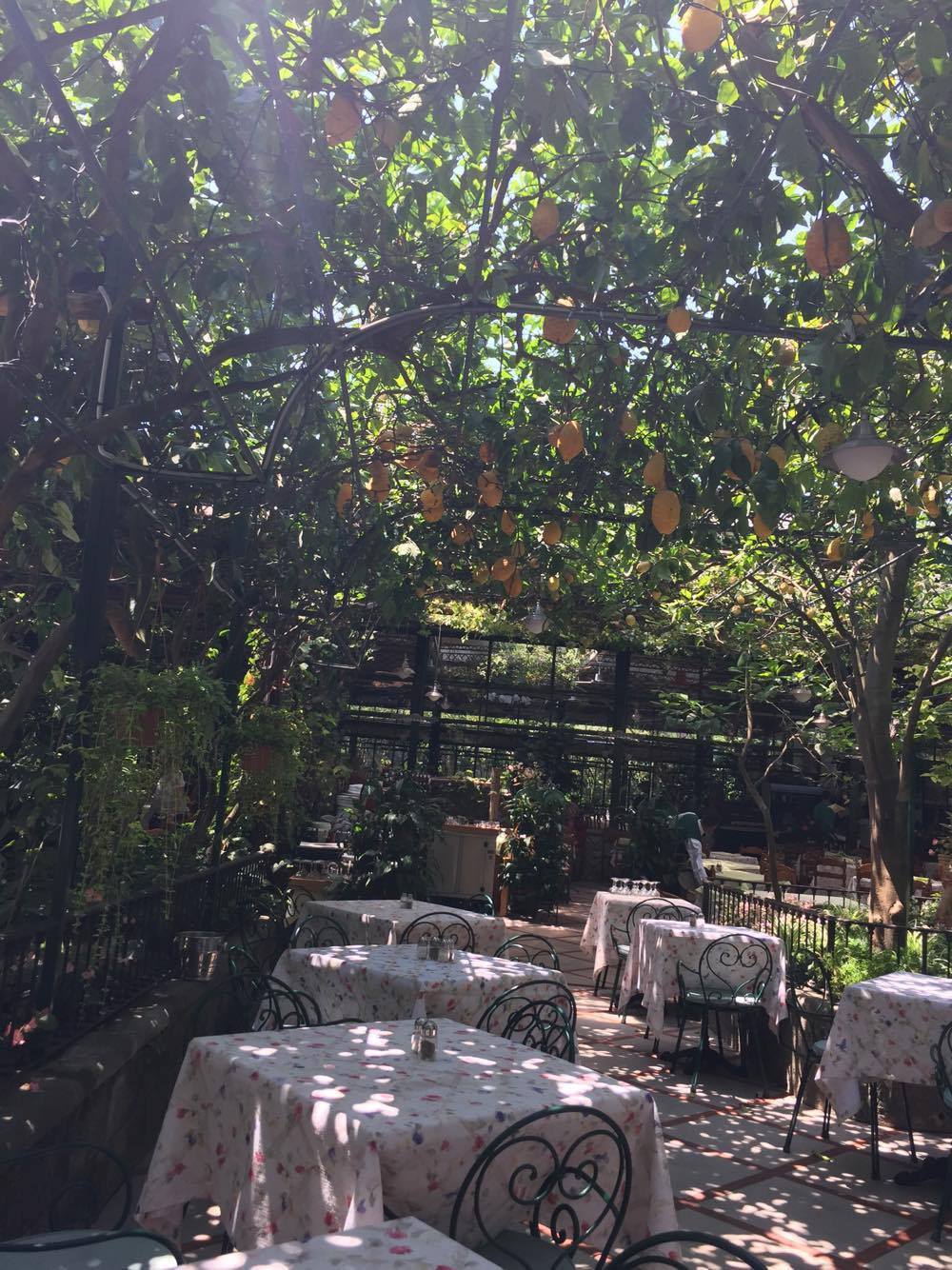 Dating back to 1868, this multi-level venue is the oldest in Sorrento. It was founded by priest Antonino Ercolano ('o'parrucchiano' means 'the priest' in local dialect), who honed his culinary craft in the kitchen of a local archbishop's palace. With no heirs, Antonino passed the trattoria to his nephew Giuseppe.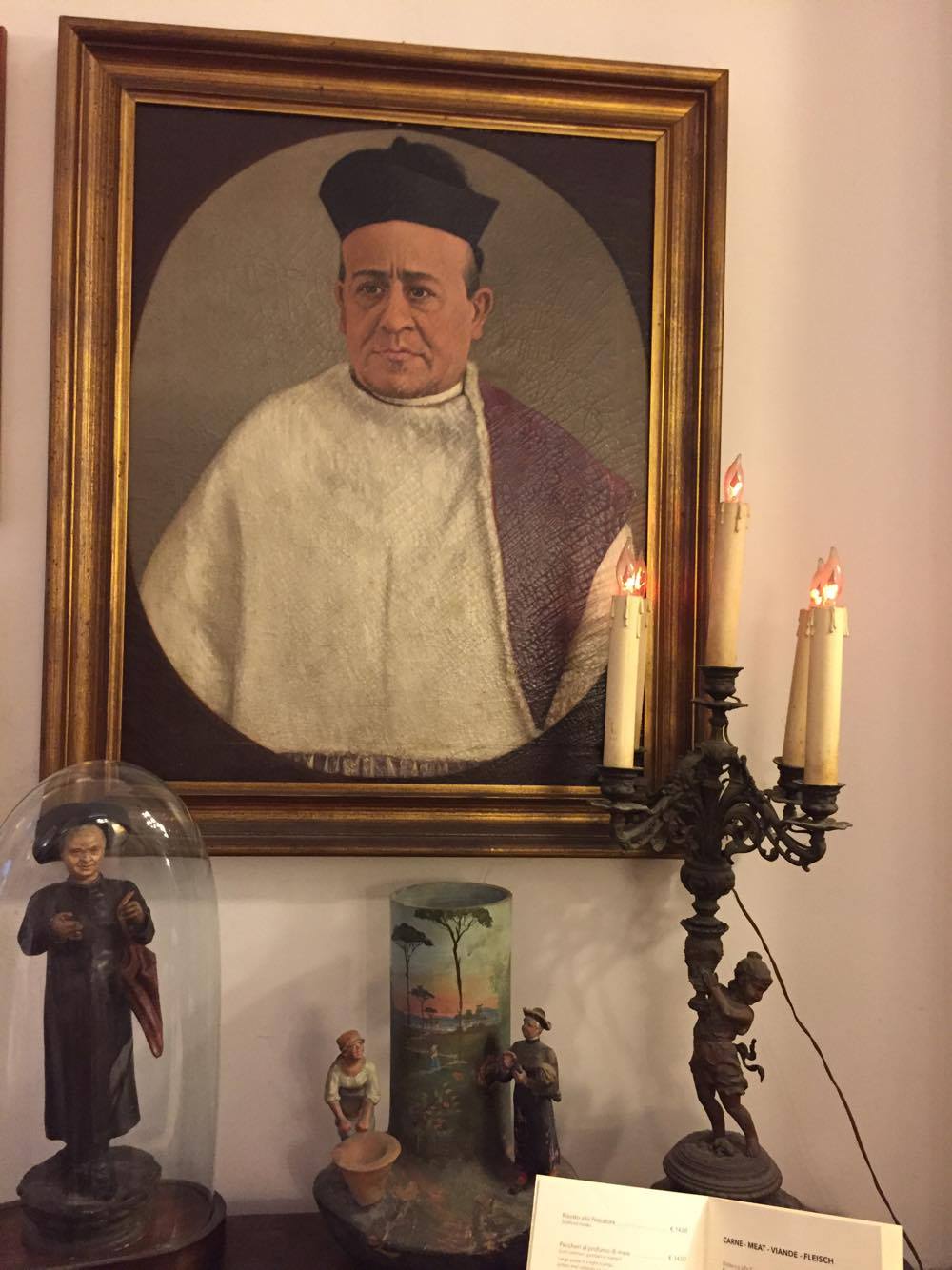 The tiny restaurant continued to grow in size and popularity, remaining at the hands of the same family today. I spoke to the owner, not just about the fascinating venue itself, but to see if I could eat here. If there was one place in Sorrento I had to eat at, it surely was the birthplace of cannelloni – invented a century ago within these very walls.
The most surprising gem in gluten-free Sorrento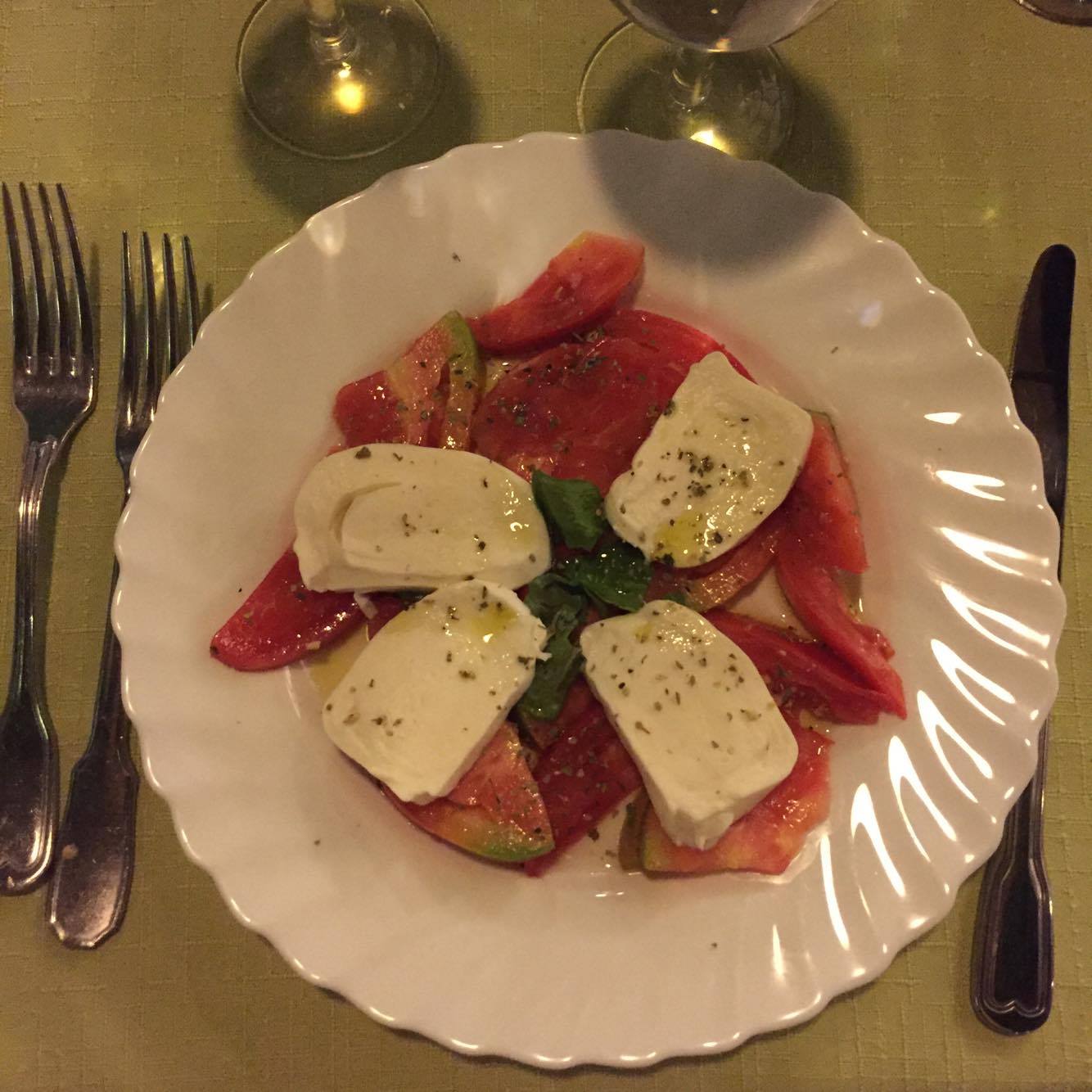 There's nothing straight-up coeliac-friendly about O'Parrucchiano. It's pretty much a holy ground for pasta – no place for gluten-free travellers to be dilly-dallying around, surely. To be honest, I wasn't really thinking about it anyway. I was too busy romanticising about my past life in 19th-century Italy. What colour would my silk frock be? How much wine would I quaff in this place on a daily basis? Writing poems about lemons, probably. Daydreams aside, I chatted to the charming owner, who told me she had plenty of gluten-free dishes. Yes.
We returned as a family the following evening. It looked even more enchanting with candlelight bouncing off the candied lemons; sinking into clusters of gypsophila, throwing speckled shadows across tablecloths.
I'd been to a number of gluten-free restaurants in Sorrento before dining here, so I was positive. Our waiter was reassuringly knowledgeable on gluten-free food. I ordered a classic mozzarella, tomato & basil starter but I needn't have bothered – the portions were gigantic. Plus, I was unexpectedly plied with a vacuum-sealed gluten-free bread roll, which made me let out a little squeal of delight. Gluten-free and well aware of cross-contamination – not something Antonino would've had to worry about, but this was the one 21st-century touch I'm resolutely thankful for.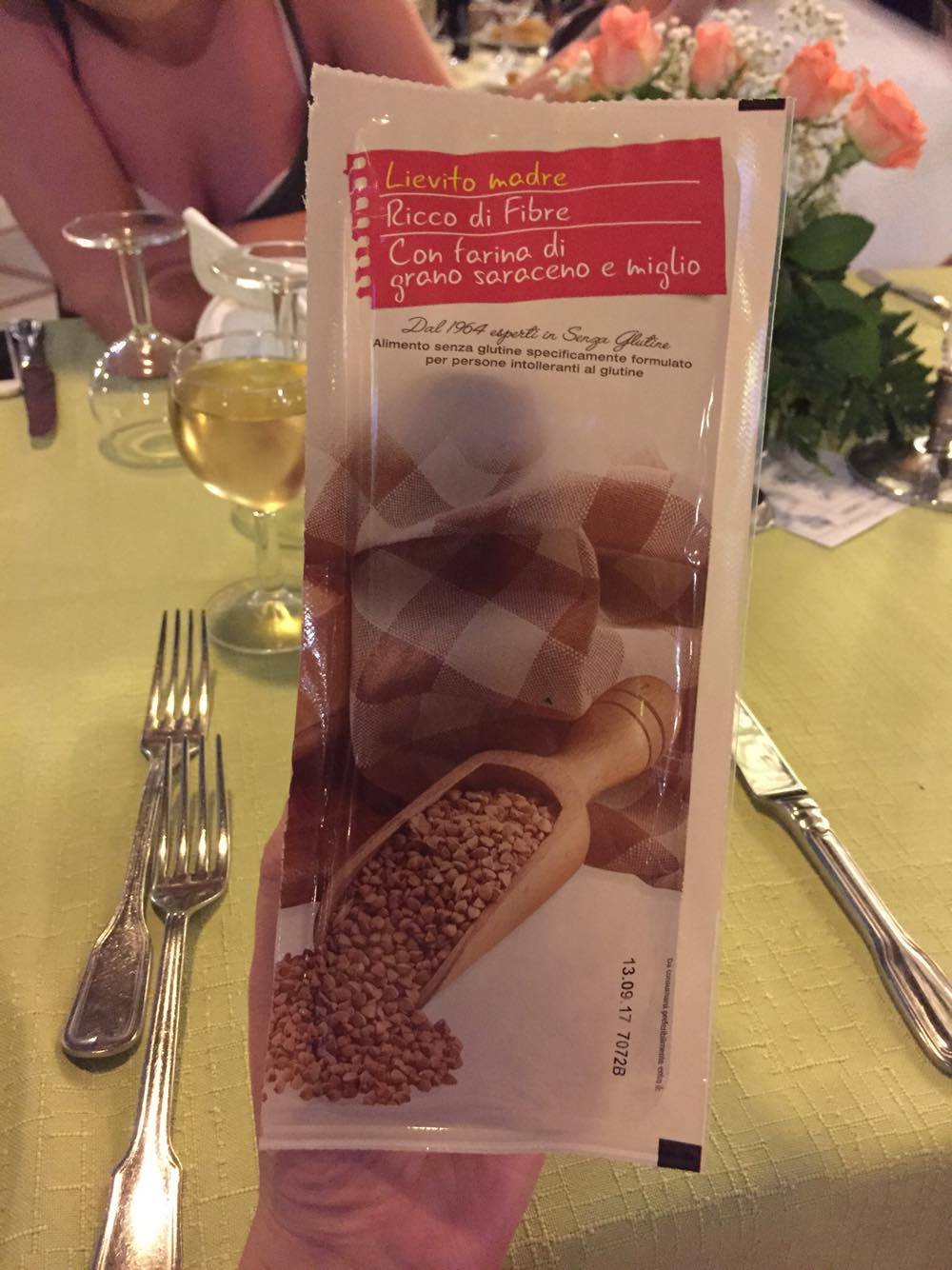 I was told I could have a range of gluten-free pasta for my main course, but I prefer to go for naturally gluten-free dishes. That way you don't have to substitute any 'real' Sorrentine flavours. Sadly, there wasn't a no-gluten substitute for the legendary cannelloni, so I plumped for the seafood risotto. Just when I thought it couldn't get any better, this towering triumph of seafoody joy was placed in front of my (elated) face.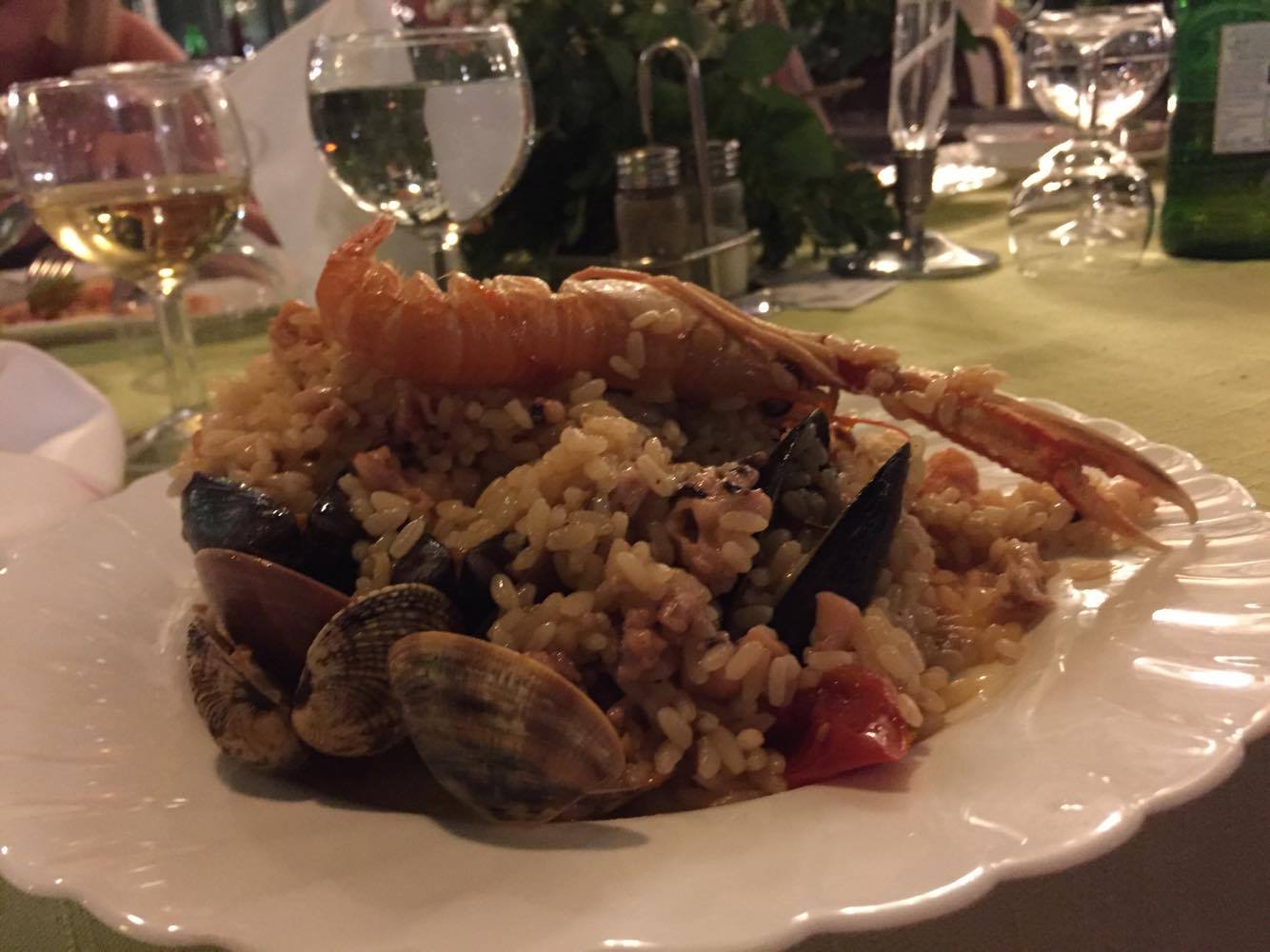 Piled high with mussels, clams, langoustine – this is Italian cooking at its most stupendous. Stupendous, because it turns you into a flabbergasted mute. Classy, flavoursome, local food that showers you in wide-eyed, belly-filling pleasure.
The only way to finish was with limoncello, and even that was beyond what I'd imagined. No half measures here, but a generous boozy digestif to sip and savour la dolce vita. And life certainly doesn't get any sweeter than this.
---
---