REVIEW: Jackie's Restaurant – Gluten-Free Santa Ponsa
I've been known to walk three miles for a gluten-free croissant, in 28-degree heat, only to reach my destination and find out it's closed. Then walk the three miles back, frothing with hanger and mild sunstroke. That's the problem when you stay somewhere that's not close to gluten-free restaurants. And really love croissants.
That wasn't the case on my last trip, though. I'd been looking for a cheap, last-minute break that would ideally, place my ass firmly next to a beach and close to gluten-free restaurants. Mallorca, it was decided. On Googling gluten-free places in Mallorca, I discovered I was in luck. We found a cracking hotel deal in Santa Ponsa (with an infinity pool! An infinity pool!) so I got to work with the where-the-hell-can-I-eat research.
Turns out, I was in luck. A little leprechaun practically puked up a pot of gold on my head. Our hotel was on the same street as pretty much the best gluten-free restaurant in Santa Ponsa!
Gluten-free Santa Ponsa: book a table at Jackie's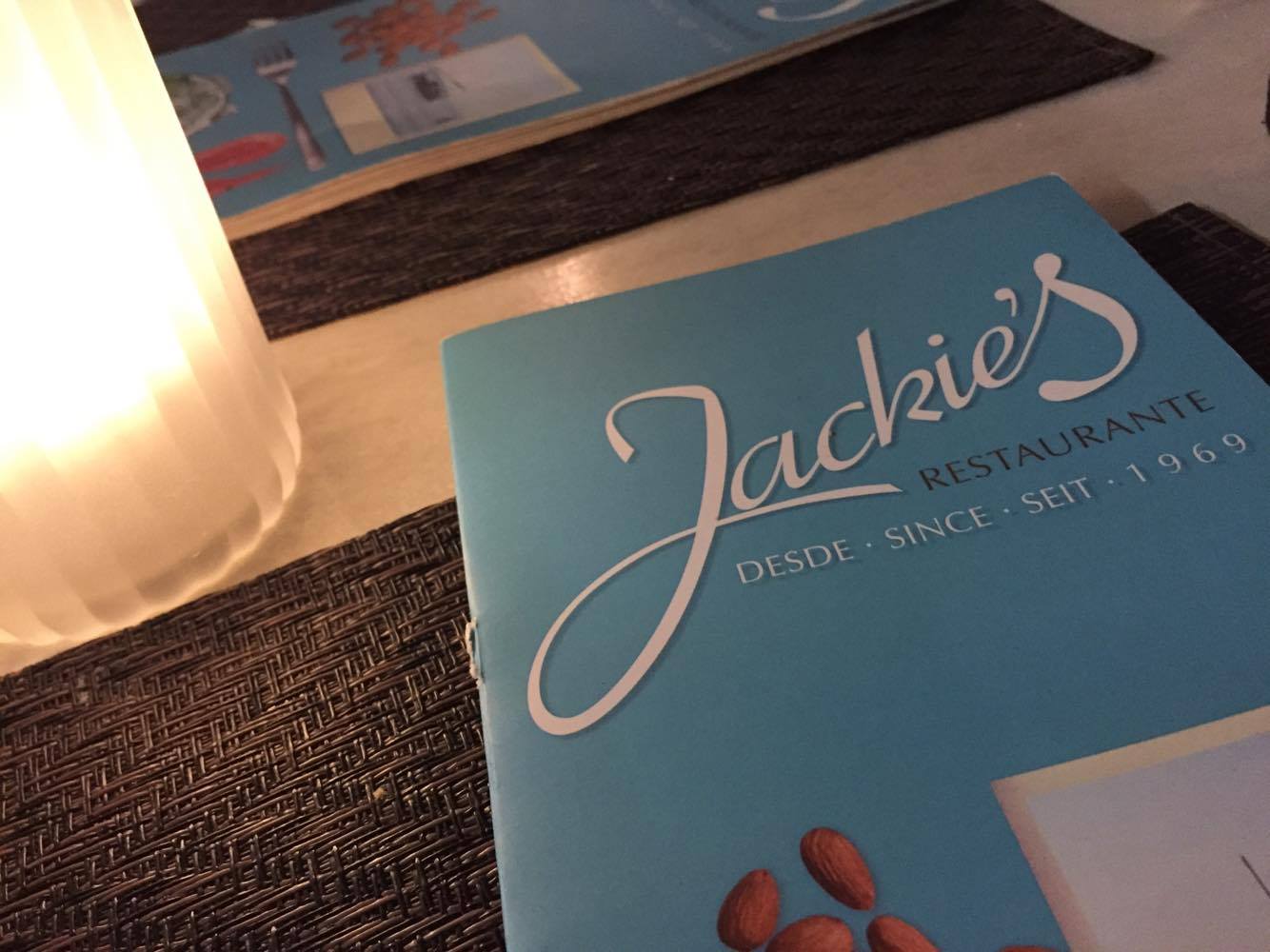 I was recommended Jackie's Restaurant after popping a request for places on Instagram. It's right on the seafront, where the sunset gets better and better every night. Grab a chair on the top deck on an evening for a great view of the beach.
On our first night, we wandered down and noticed the big sign at the front of the restaurant advertising gluten-free food. Always a good sign. Inside, there wasn't actually a gluten-free menu, which surprised me. But luckily our waiter was on the ball – he told me everything I could have, including pizza, pasta, chips, and grilled fish and meat.
Well naturally I immediately knew I was going to get the chips – not something that's usually safe due to frying methods but this place did them separately.
I ordered the chicken, mushroom and pineapple pizza (sans ham) and barely made a dent in it. Not because it wasn't ridiculously delicious – but because it was MAHOOSIVE. Check out the size of these bad boys:
Yes, we should've probably shared one. And we did, on our last day. One pizza and a portion of chips each is probably the perfect amount. But you live and you learn.
Anyway, the next evening we went I ordered the salmon. With chips, obviously. Not quite a gastro wonder but it was well-priced and perfectly cooked. And those chips! Proper Grandma-style beauties.
I probably would've been happy to eat here every night – there were still plenty of options I hadn't tried. If you're looking for gluten-free restaurants in Santa Ponsa, you won't be disappointed with Jackie's.
---
---