REVIEW: Foreigner's Club – Gluten Free Restaurant in Sorrento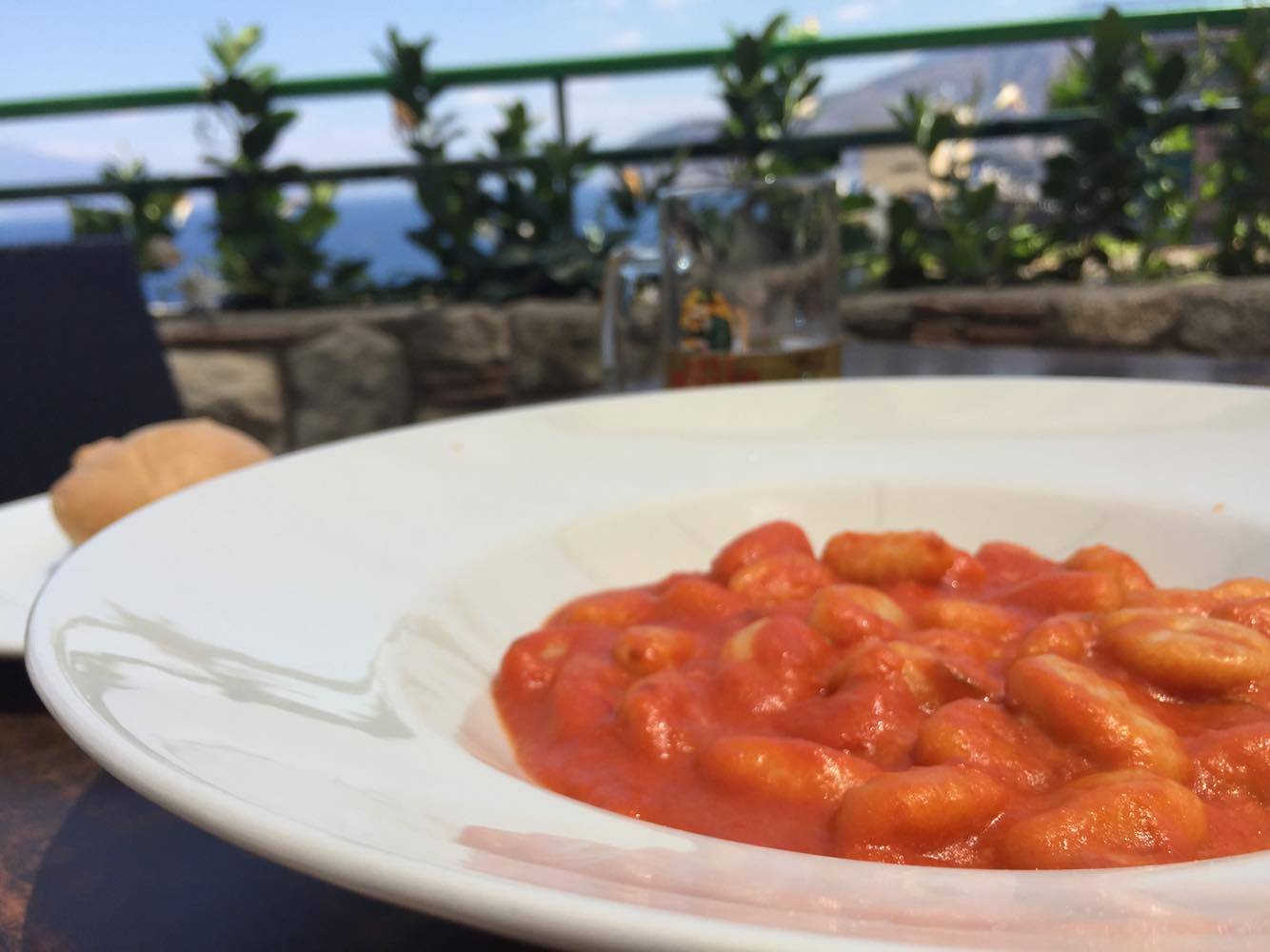 Before flying to Sorrento, I have to admit I was a teeny bit nervous. Unlike Italy's capital, there wasn't realms of 'gluten-free Sorrento' resources to plan out my food itinerary. And as much as I'm a bit of a free spirit, when it comes to food I need a plan of attack. Otherwise, hangry Nina is unleashed – and no one needs that sh*t.
But very much akin the no-gluten paradise that is Rome, Sorrento was dripping with senza glutine delights (read the full guide to gluten-free Sorrento here). I literally skipped through town, snapping menus until the cows came home* (*family told me to pack-it-the-hell-in).
The gorgeous menu and unbeatable views of Vesuvius mean Foreigner's Club is where everyone wants to be… even the non-gluten-dodgers. With that in mind, do try to arrive before peak times if you want a seat overlooking the sea – the panorama is unbeatable. As you can see, there's an insane amount to choose from – I was pleasantly bamboozled with choice (for once!). It's a good job I ate here a few times.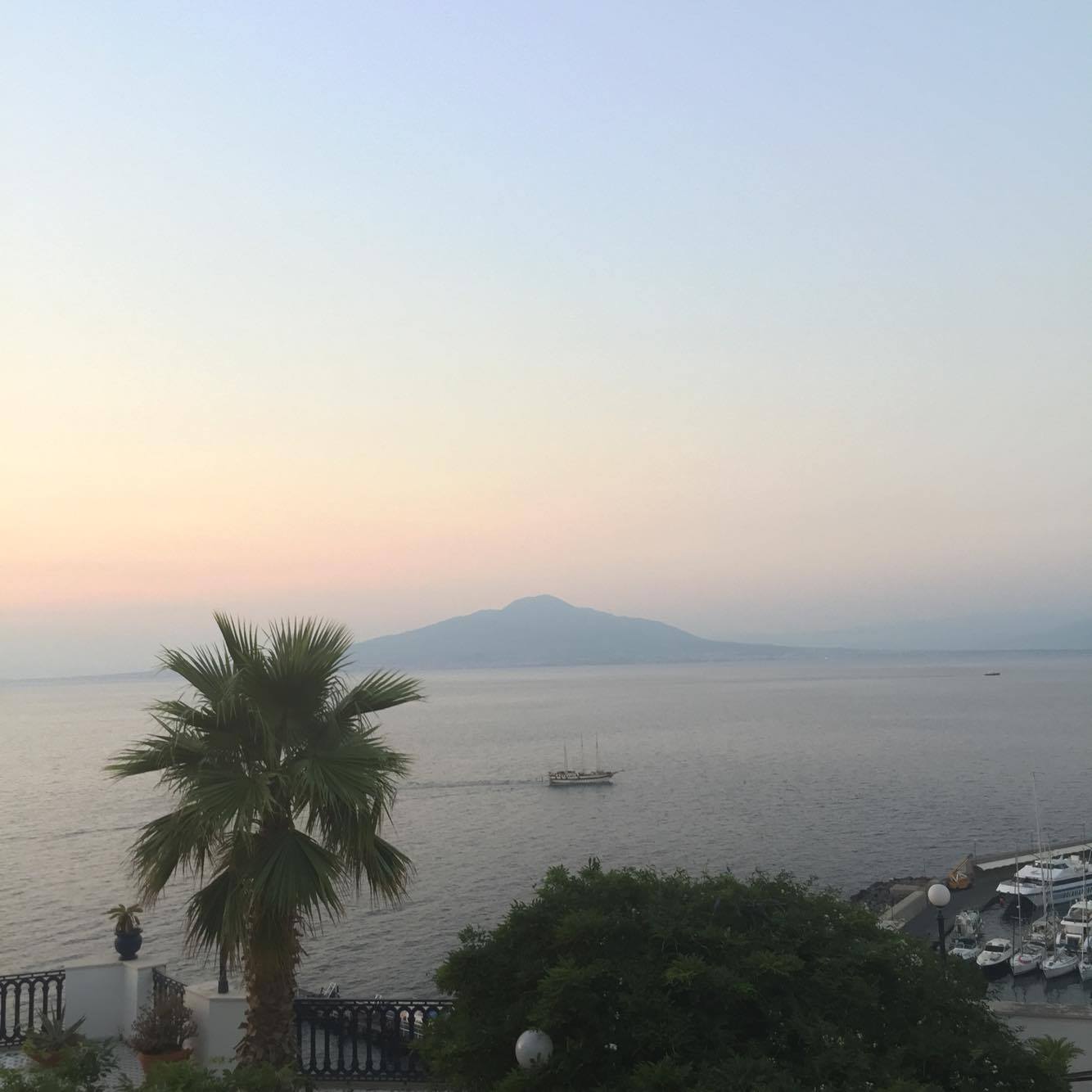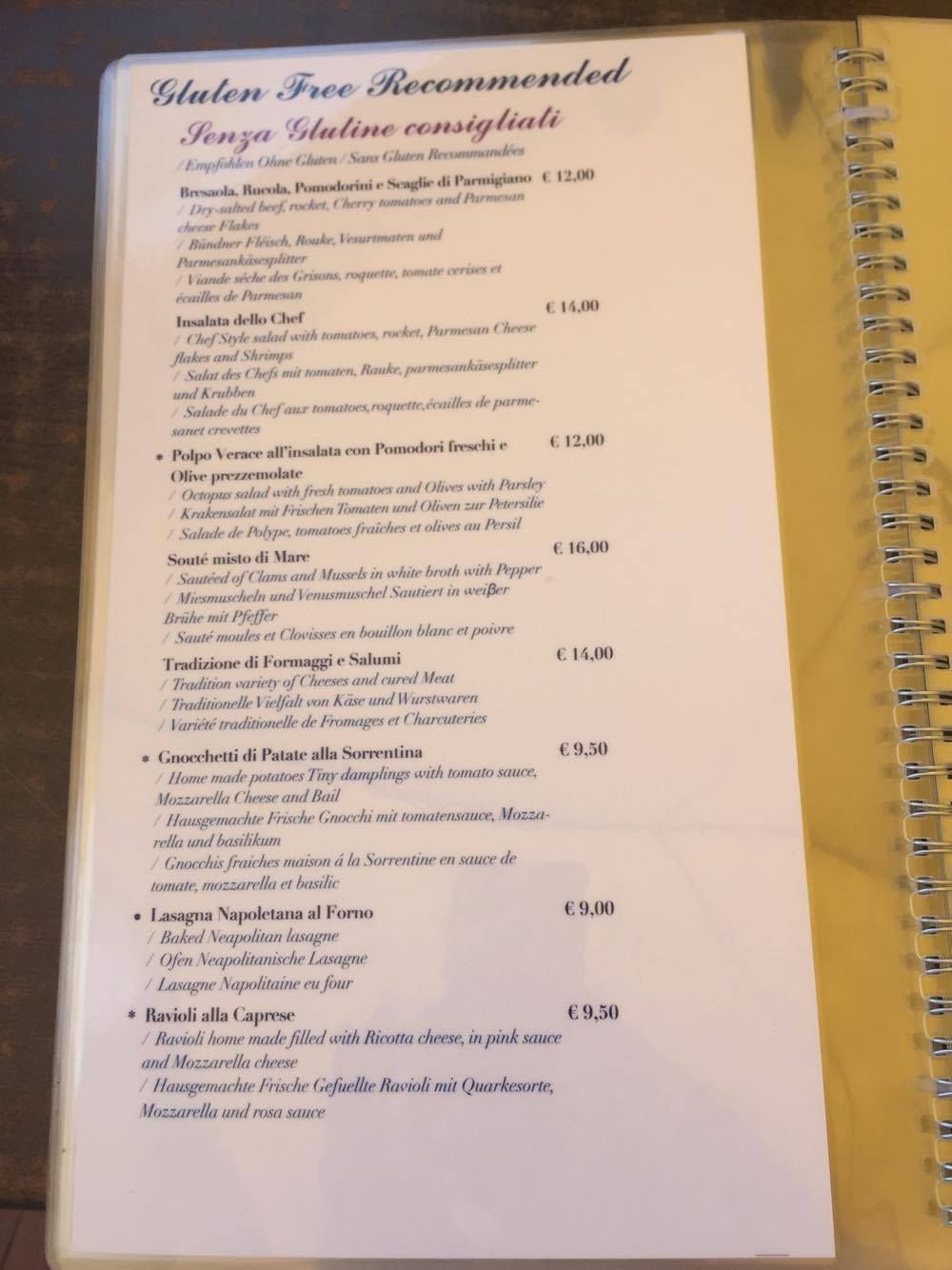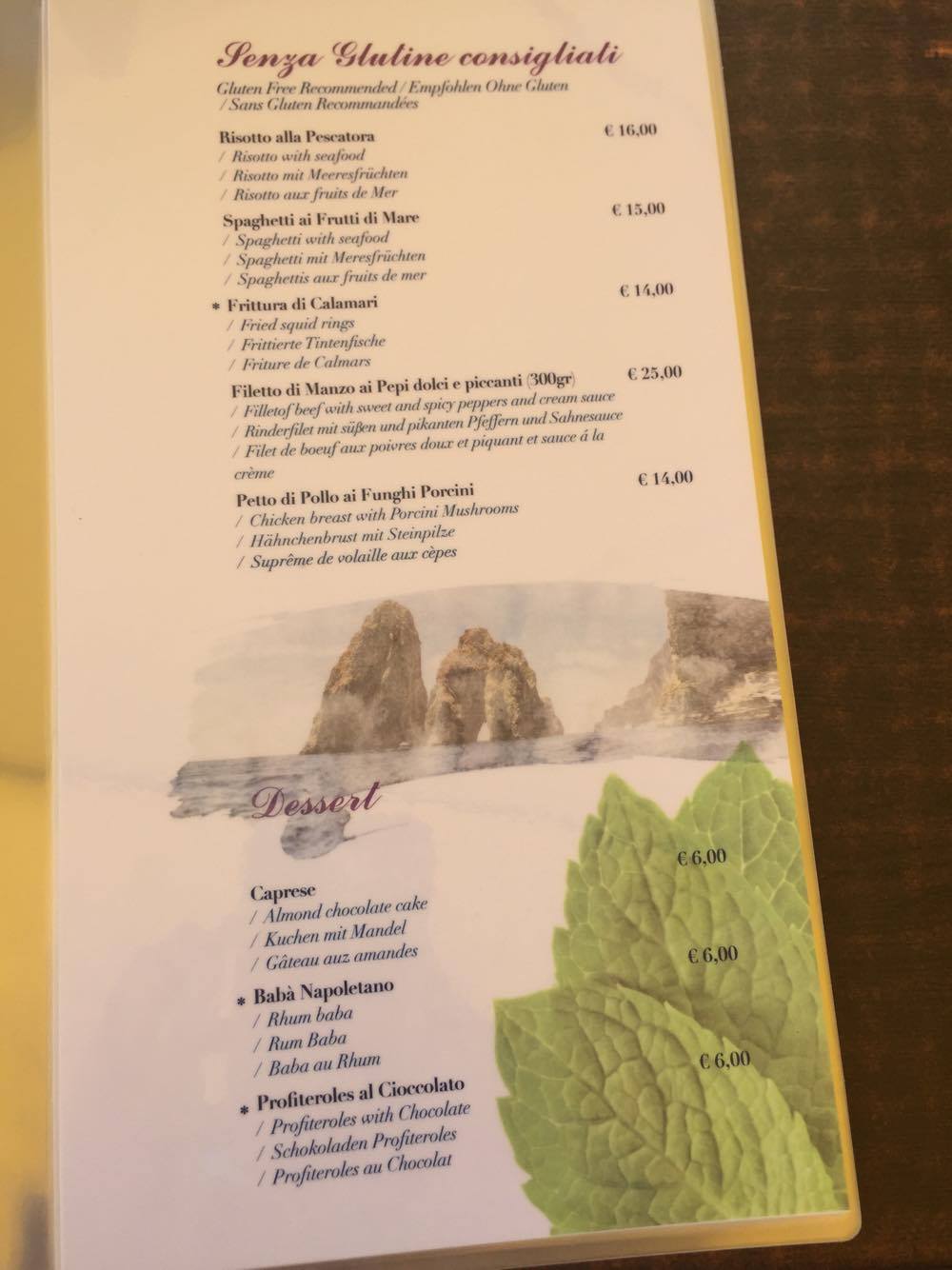 First time, I had this simple-but-beautiful gnocchi with cheese, tomato and basil. You can't beat the basics – and I reordered this on another visit, I loved it so much. Gluten-free bread was brought to my table by the clued-up chefs – something I'd get used to as I ate my way round this Italian haven! As well as gluten-free food, Sorrento has the odd gluten-free beer knocking about, if you eat in the right spots. I washed down a no-gluten Peroni – how cool is the Italian bottle? Small pleasures.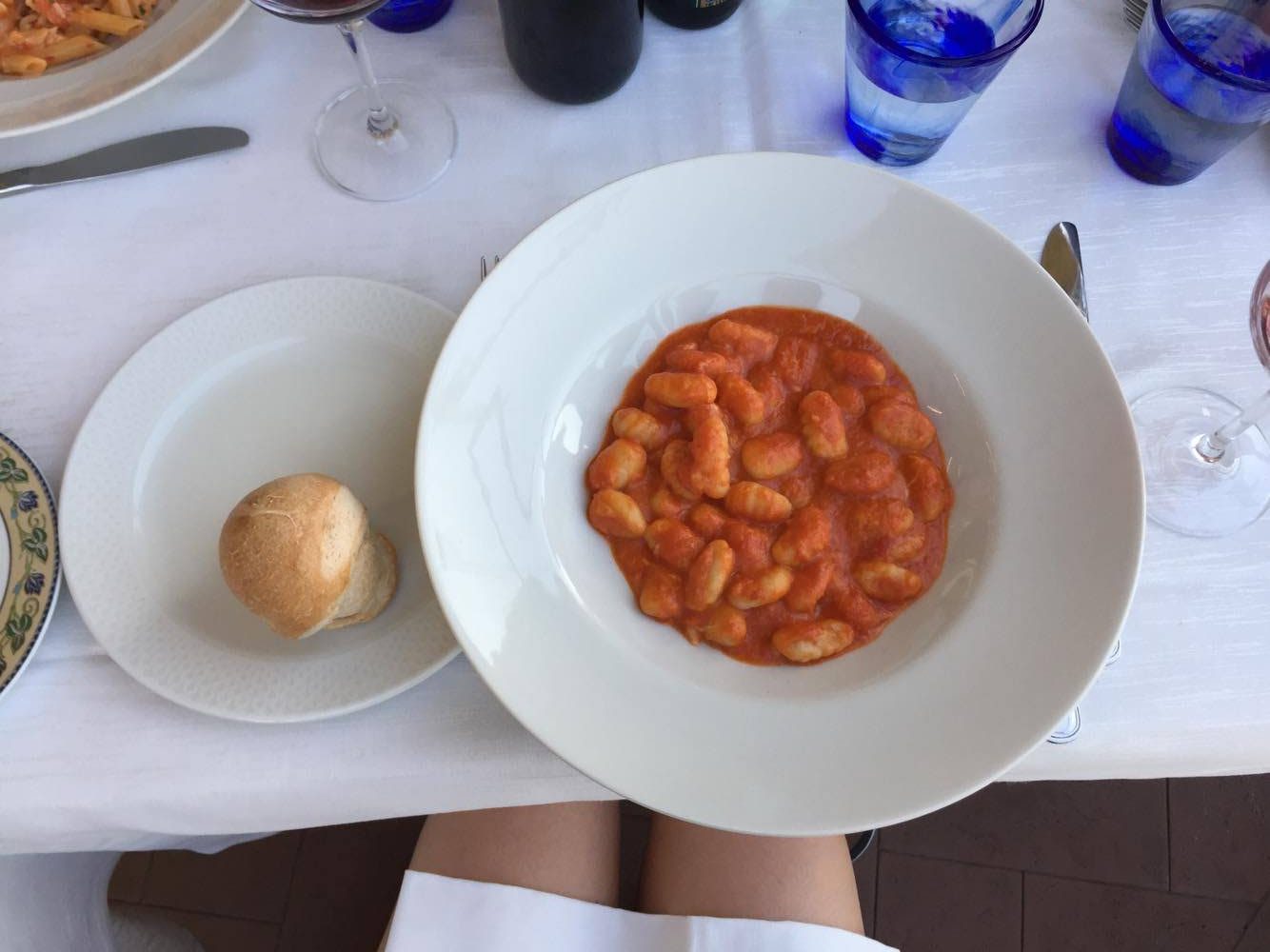 The only time I made a mistake with my order was when I tried the beef lasagne. While it was lovely, it was plopped on the plate like a weird slop – some kind of inside-out upside-down lasagne. 1/10 for presentation. Needless to say, I probably wouldn't order that again. Totally not Instagrammable.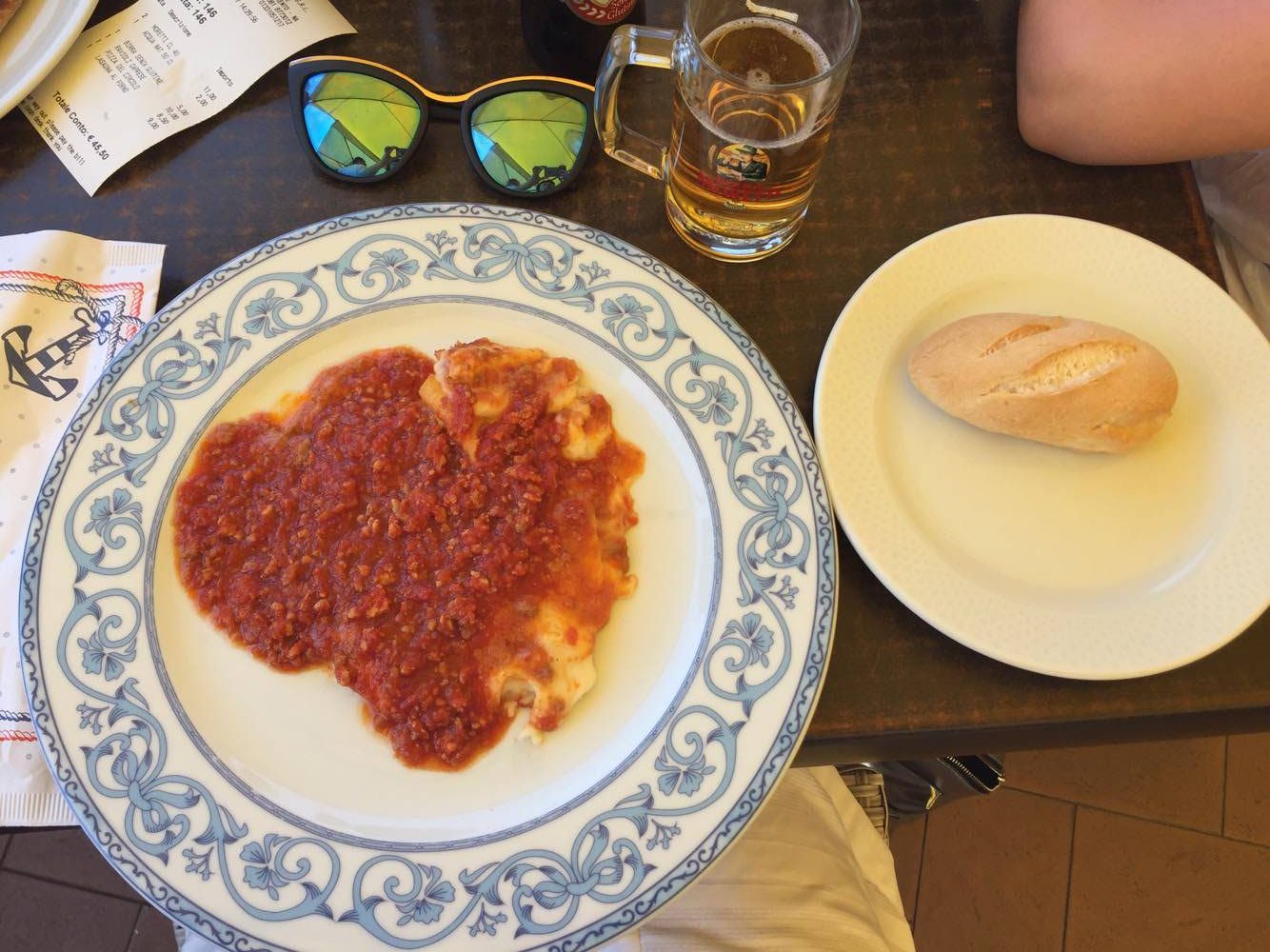 On my final visit to this gluten-free Sorrento gem I went all out and had a veggie pizza. It was HUGE. A big doughy delight. Too good to leave any of, so what I couldn't finish was shipped back to the hotel in a doggy bag. It was wonderful to see that Sorrento gluten-free pizza is on par with the monsters from Rome – that seriously takes some doing. Here it is in all its glory…
I only had one gluten-free dessert at this Sorrento restaurant, since I was usually too stuffed from beer and carbs to make room for sweet. It was a toss-up between the rum baba and a lemon cake, but since I was in the land of lemons, I opted for the latter. What landed on my table was the prettiest plate I'd seen all week! Light, moist and fluffy – I restrained myself from licking the plate clean.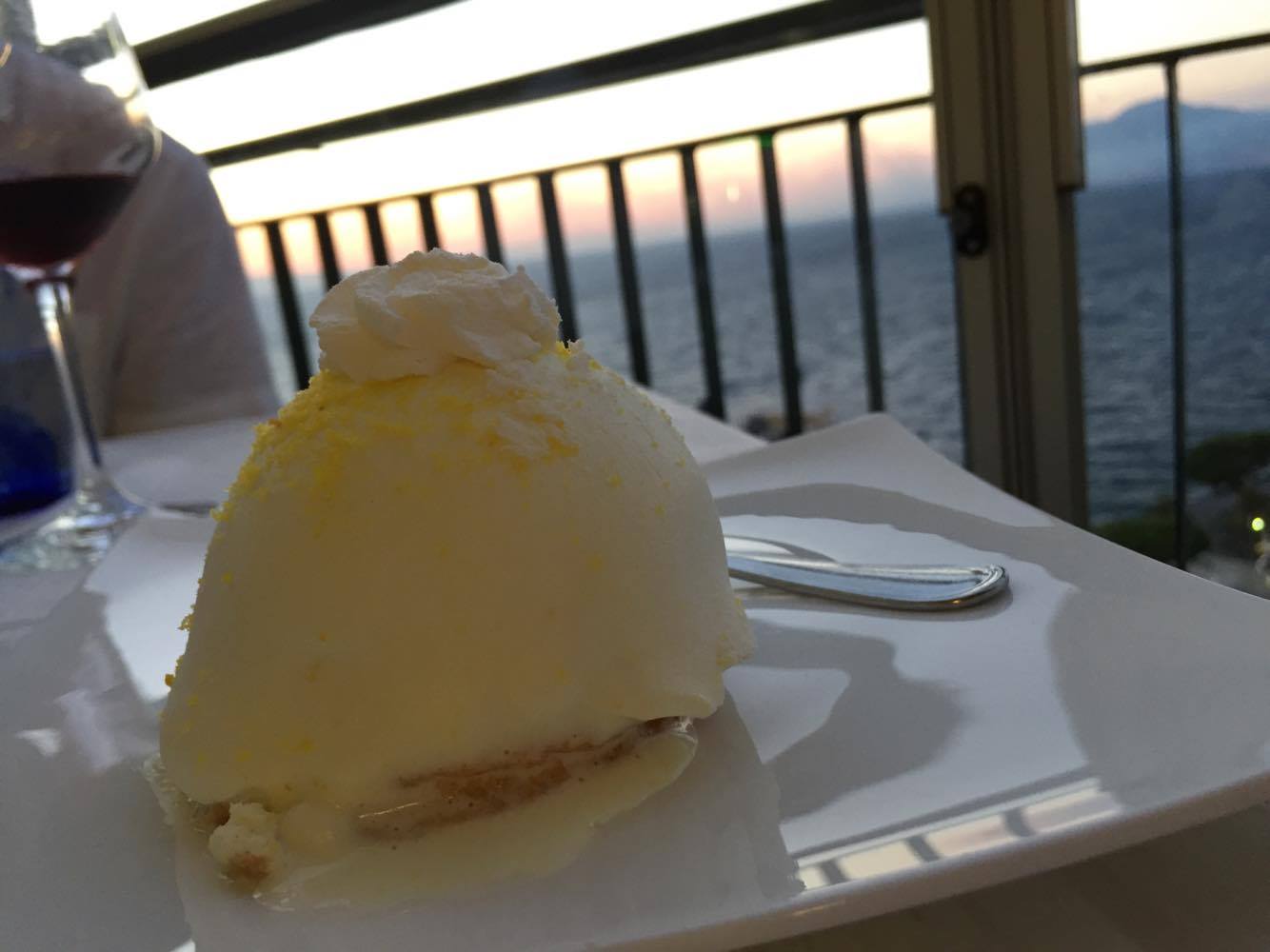 Italy-bound? If you want to find more places to scoff by the sea, I've put together an extensive guide to eating gluten-free in Sorrento. As always, let me know your experiences of dining-out here – and any places I've missed. Hope this has helped. And to Foreigner's Club, a big fat grazie!
---
---